Looking for an artful escape? Allegany County has a flourishing arts scene that lets you view the work of world-class painters and sculptors, discover natural settings ideal for outdoor photography, explore public art, visit galleries, see a show, and more!
Coming From the East > > > >
Sanctuary Studios
A perfect first stop is Sanctuary Studios, where international artist Hilmar Gottesthal and his photographer wife Penny Knobel-Besa share a gallery and studio space. Visitors to this woodland workspace find themselves treated not only to the couple's outstanding art but also to their engaging stories and infectious enthusiasm.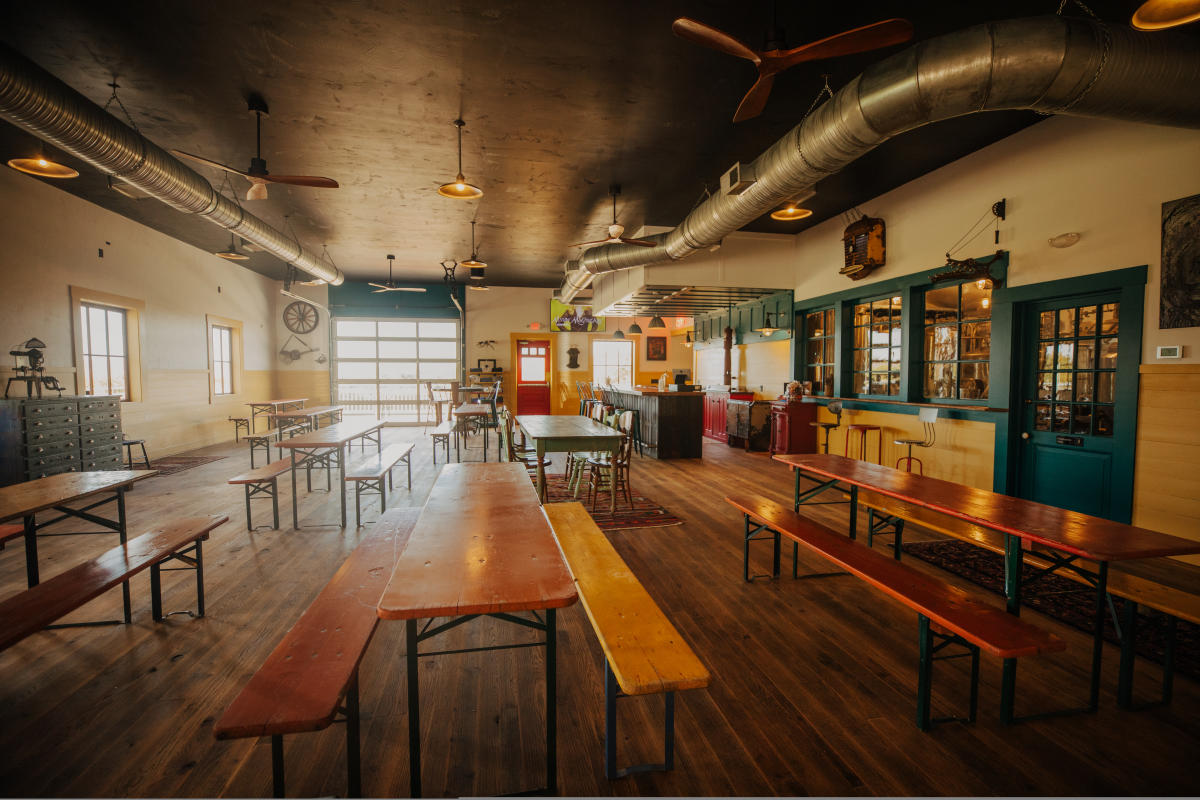 Locust Post Brewery
31706 Old Adams Rd NE. Little Orleans
Next stop, some beer and pizza at Locust Post Brewery. The proprietors, Tony and Denise Cornwell, both artists themselves, leveraged their combined talents in the construction of the brewery on their 26-acre farmstead. The space incorporates repurposed and upcycled materials, both in the structure itself and in the artwork that adorns it.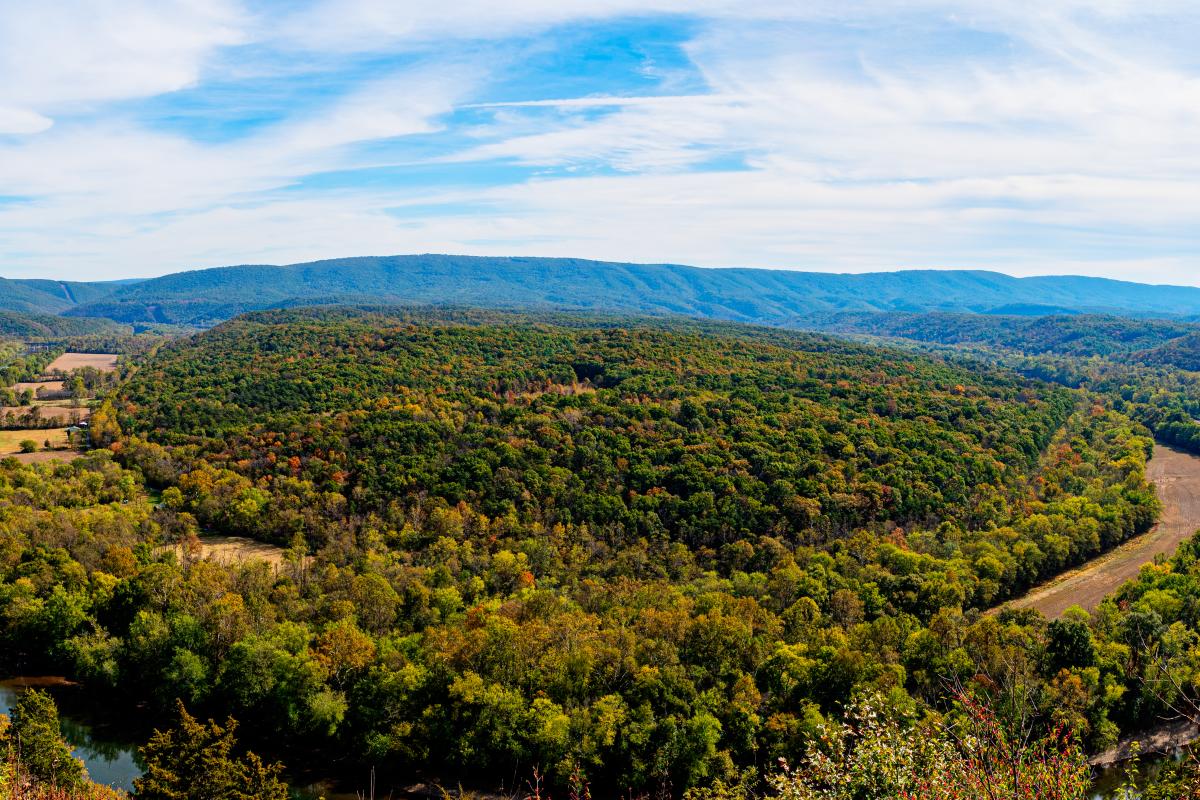 Green Ridge State Forest
28700 Headquarters Drive NE, Flintstone
After lunch, head out to Green Ridge State Forest—a photographer's paradise with its 46,000 acres of woods, streams, and wildlife. The forest's scenic overlooks offer a self-driving tour where the views are spectacular. For those willing to go a little off the beaten path, the payoff is remarkable. Your inner shutterbug will be delighted!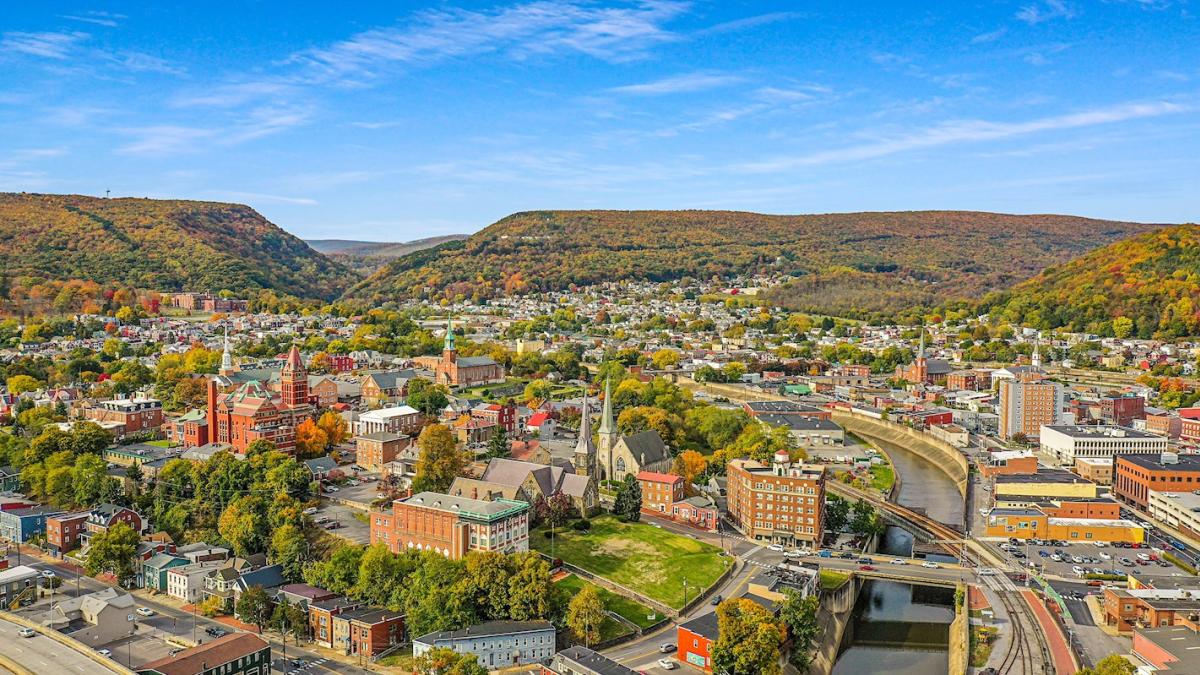 Downtown Cumberland
When you are ready to return to civilization for some public art and gallery hopping, the historic downtown area is charming, filled with beautiful and varied architecture and an assortment of large public murals, many of which celebrate the area's rich heritage. Delight in the rotating exhibits in the two galleries spaces of the Allegany Arts Council, or head up the hill on Washington Street to the Gilchrist Gallery, home to a permanent collection of art and special exhibitions. Another gem is the F. Brooke Whiting House & Museum, with a treasure trove of Asian art alongside pieces from Europe and America.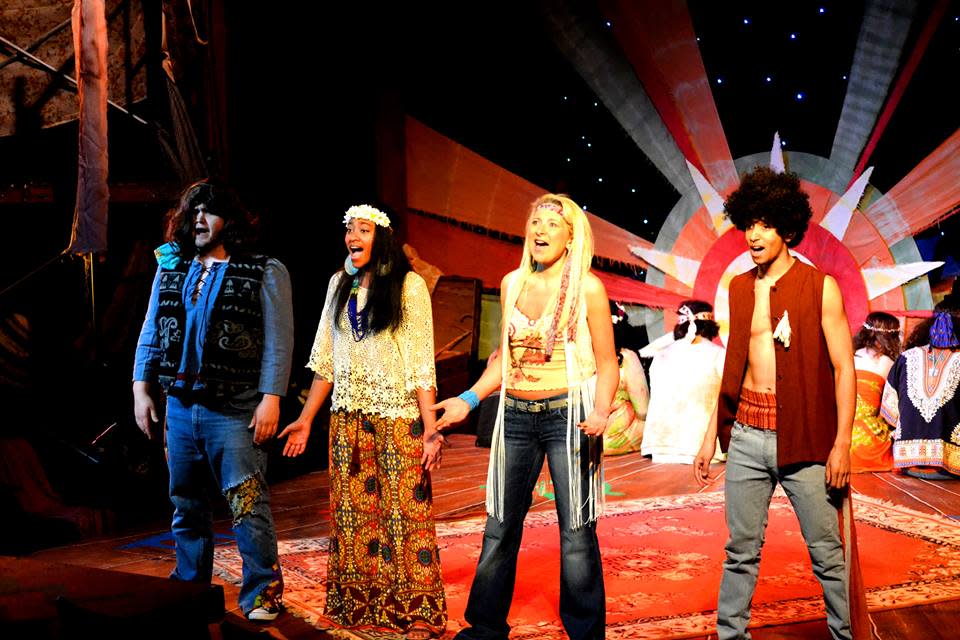 Live Theater
Look no further than the Cumberland Theatre and Embassy Theatre for top-quality live performances. Both feature full seasons of theatrical offerings and concerts with everything from drag shows to metal mania.
< < < < Coming From the West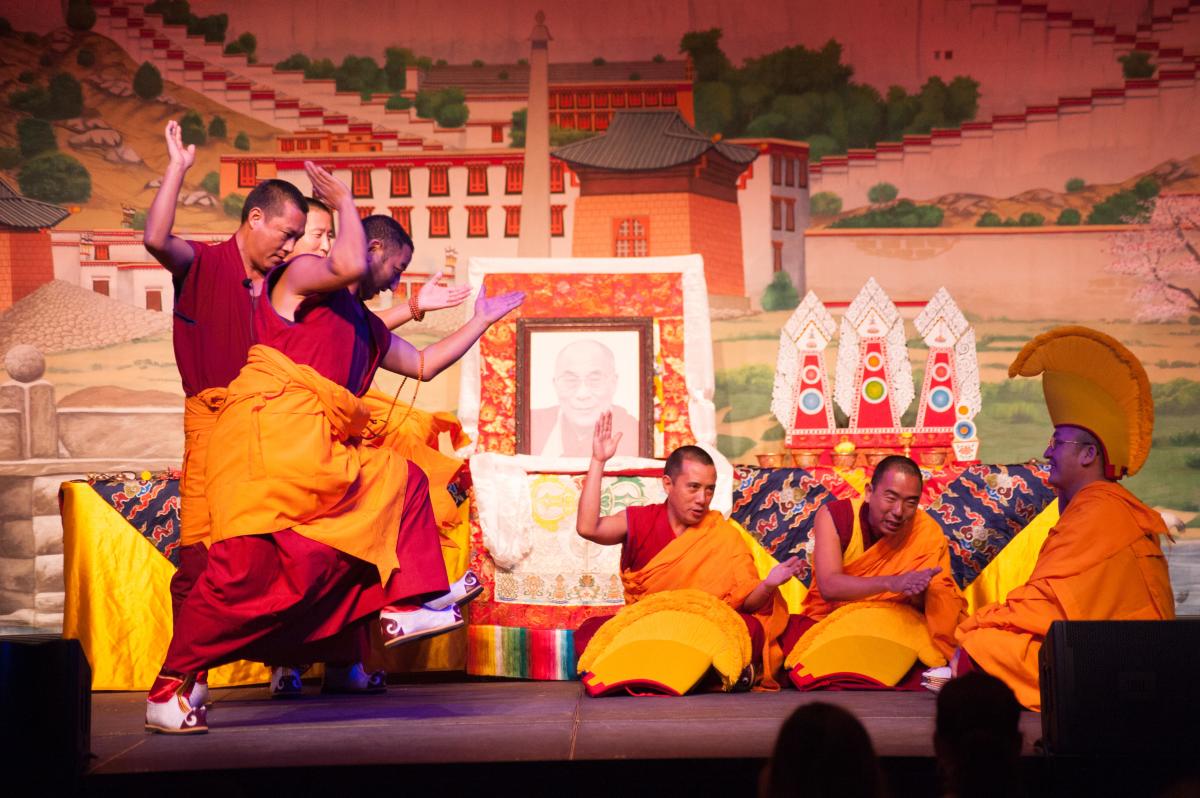 FROSTBURG STATE UNIVERSITY 
101 Braddock Road, Frostburg
Traveling west will bring you to the college town of Frostburg, home to Frostburg State University and its Stephanie Ann Roper Gallery. This teaching gallery exhibits the work of college students as well as artists of local, regional, and national recognition. The university's Cultural Events Series is a conduit of concerts, theatrical performances, comedy shows, and cultural performances from around the world.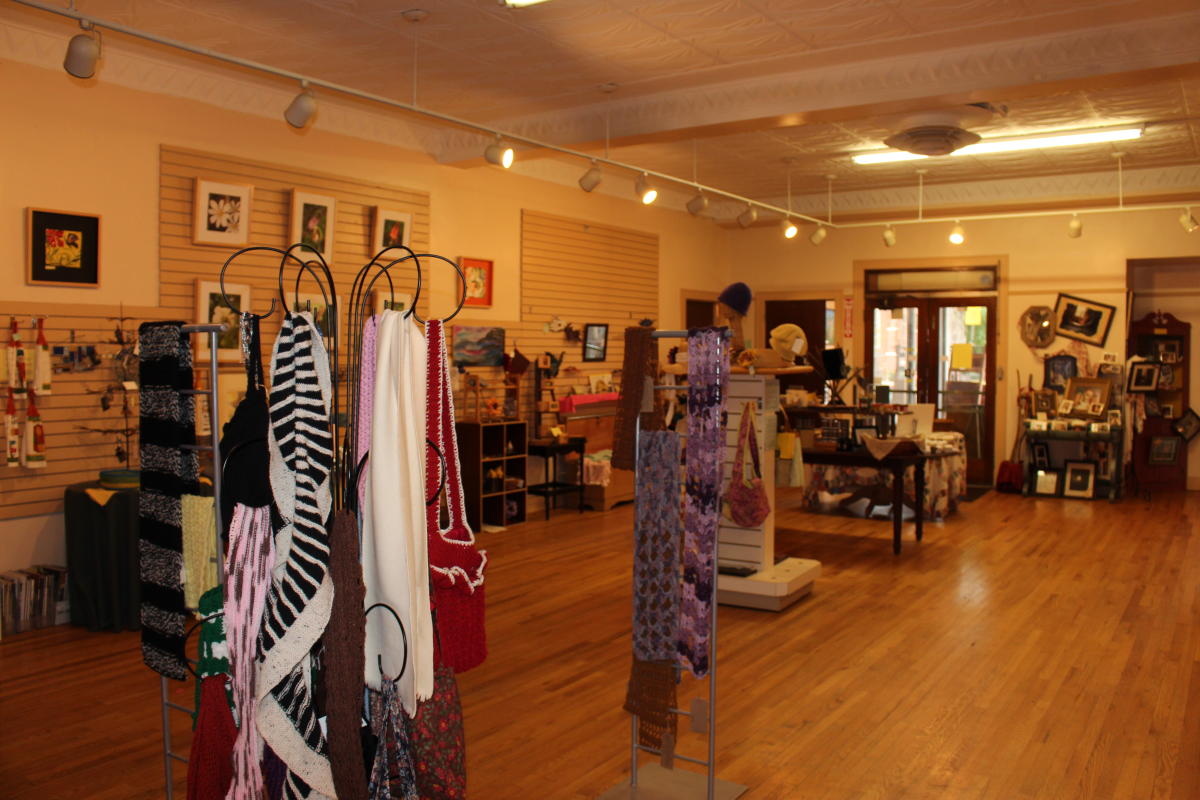 Mountain City Traditional Arts
15 E. Main Street, Frostburg
A stop along Main Street in Frostburg will lead you to Mountain City Traditional Arts where you will find a diverse display of local artwork, hand crafted items, and Appalachian-based products. Mountain City Traditional Arts also hosts a variety of classes and workshops that showcase traditional art forms and help to preserve the unique heritage of the Appalachian mountain region.
Frostburg Fiber Depot
89 E. Main Street, Frostburg
If you are looking to create some art of your own, Frostburg Fiber Depot might just be the place for you. The folks at this specialty yarn and fiber crafts shop are passionate about teaching, inspiring, and supporting fiber artists. The store is buzzing with friendly, creative energy, beckoning visitors to come and stay a while.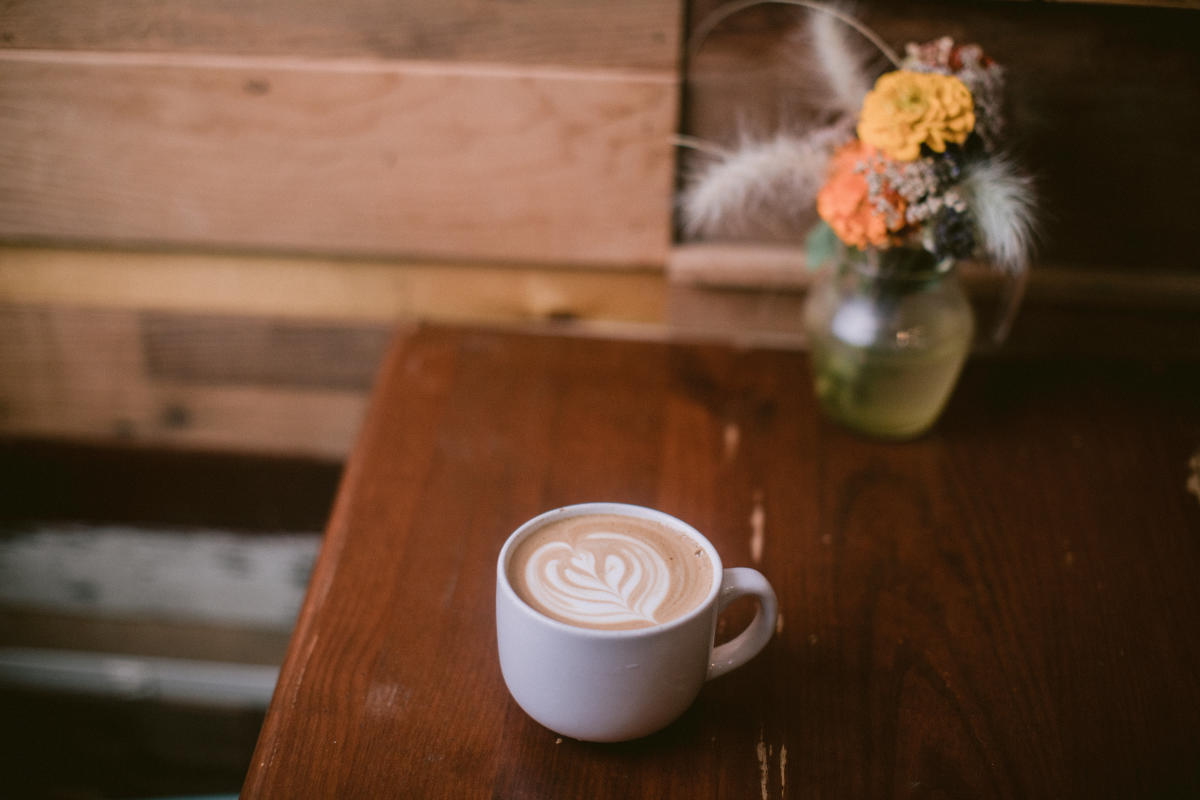 Clatter Cafe
15 S. Broadway, Frostburg
When you need to refuel, it is time for a stop at Clatter, which serves specialty coffee, espresso, and tea alongside a small but well-curated café menu. Fun and funky, Clatter features a cool vibe and eclectic schedule of live music.
Studio of Josh Brown
By Appointment Only - (301) 689-6891
Before calling it a day, consider making one last stop at the studio of ceramicist Josh Brown, who creates beautiful and functional pottery in a former miner's cabin, cozily situated in an old railroad switchback just outside of Frostburg. Call and make an appointment, and he will gladly show you his kilns and explain the process involved in his full-time job and life's passion.
---
Exhausted yet? If you are looking for a lovely place to lay your head after a full day of artful experiences,  Mountain Maryland has you covered. Enjoy charming bed and breakfasts, historic inns, downtown hotels, cabin rentals, or our lakeside resort. We have plenty of options to speak to the traveler in you.
Whether you come to stay for a weekend or a lifetime, you'll find that Allegany loves the arts.