What better way to set your own positive intentions for a new year than getting out on a refreshing hike. Take advantage of Mountain Maryland's access to nearly 70,000 acres of public land for a remote walk through nature to help you shed what no longer serves you and invite all the possibilities of the new year. We've gathered some of our favorite trails around the county to help inspire you to get out and explore.
---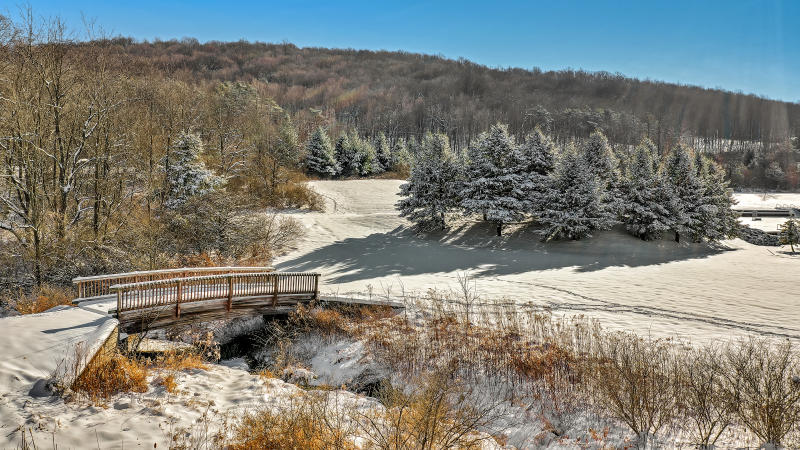 Rocky Gap State Park encompasses over 3,000 acres of public land for guests to enjoy. Rugged mountains surround the park, which also features 243-acre Lake Habeeb. The lake is fed by Rocky Gap Run, which winds through an impressive mile-long gap displaying sheer cliffs, overlooks, and a Hemlock forest dense with Rhododendron.
CANYON OVERLOOK TRAIL 

This easy, 0.3-mile trail gives you a magnificent view of the one-mile-long gorge. This loop trail offers visitors a short but scenic hike.
LAKESIDE LOOP TRAIL

A moderate 5.3-mile trail that encircles Lake Habeeb, this hike offers scenic beauty as you cross footbridges, trek along the shoreline, and wind through the woodlands of Rocky Gap State Park.
TOUCH OF NATURE TRAIL

This quarter-mile trail offers hikers of all ability levels a paved trail with benches lining the hemlock-edged path that leads to fishing docks and connects to the Lakeside Loop Trail.
---

Dans Mountain State Park recently added a new hiking and mountain biking trail open for public use. Parking is available near the Mountain Top Pavilion and playground. Follow the temporary wayfinding signage to locate the trail head by the pond off of Steel Road. The completed section of trail is approximately three miles in length and is rated moderate in difficulty with some challenging sections due to the variability of terrain and changes in elevation. Please do not access segments of trail that are still under construction.

LEARN MORE 
---

Sideling Hill Creek State Park is Allegany County's newest State Park consisting of of 865 acres of mountainous forest land at the eastern-most part of the county.
Hike up the Potomac River Overlook Trail for a wonderful view of the Potomac River valley from the Potomac River Overlook. The trail is 1.2 miles and rated moderately difficult. The overlook is not handicapped-accessible. Bring a snack and something to drink since there is no potable water available.

LEARN MORE 
---
Hop on this internationally-recognized rail trail that follows the Western Maryland Scenic Railroad tracks for 16 miles from Cumberland to Frostburg and continues all the way to Pittsburgh to create 150 miles of pedestrian recreation trail. Access the trail from one of four public access points at the Frostburg Depot (Frostburg), Cash Valley (LaVale), Valley Street (Cumberland), and Canal Place (Cumberland) for a relatively flat and enchanting forest-lined walk along the trail. 
---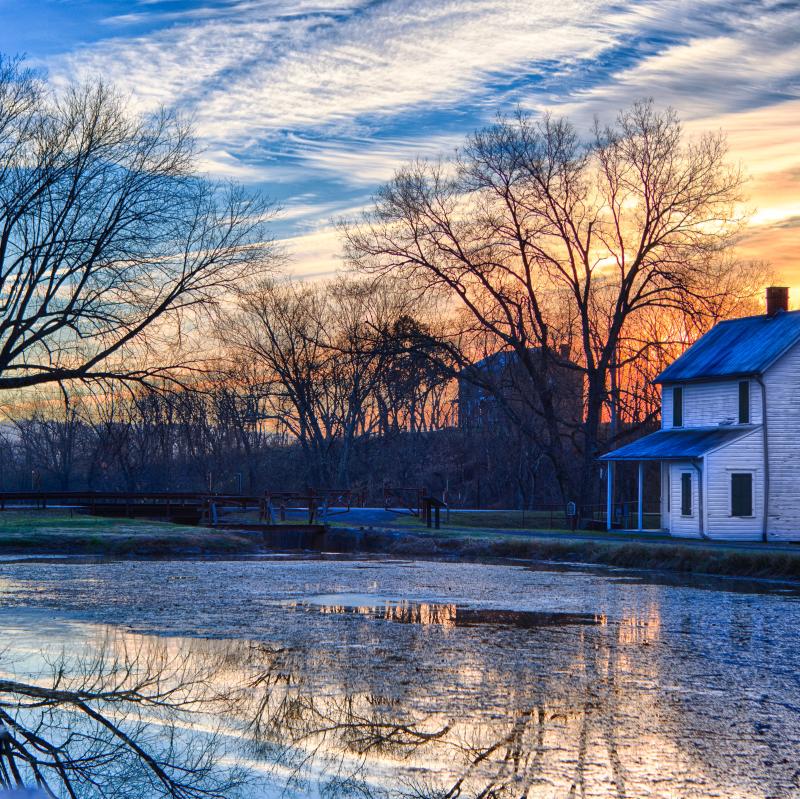 Stretching 184.5 miles along the C&O Canal, from Georgetown to Cumberland, MD, the C&O Canal National Historical Park and Towpath follows the path built for mules to walk beside canal boats as they towed them through the waterway. Today, the park is Maryland's most popular National Park, filled with hiking, biking, and recreation opportunities. You can access the park and towpath through public access points at Fifteen Mile Creek Recreation Area, Town Creek, Oldtown, Spring Gap Recreation Area, and Canal Place. 
Photo by Steve Dean.
---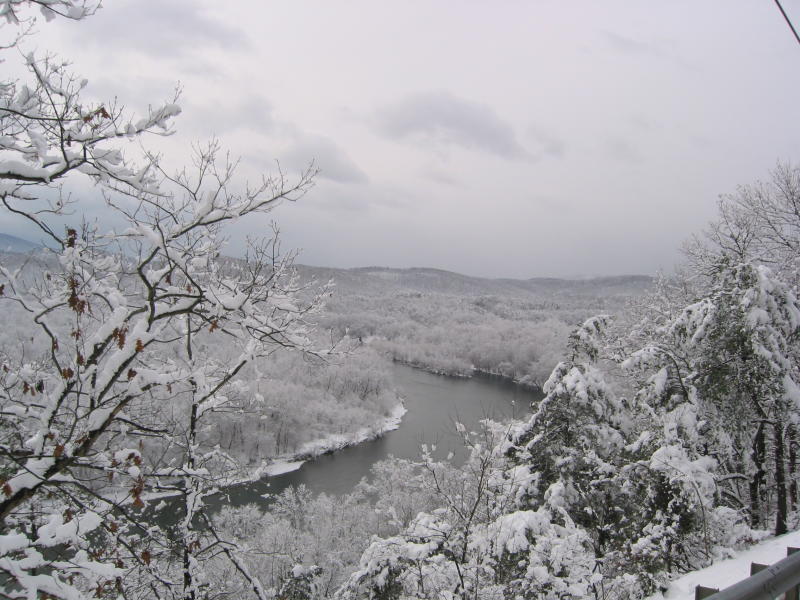 Green Ridge State Forest is Maryland's largest contiguous forest, with 49,000 acres and over 50 miles of hiking trails available for day hikes or multi-day backpacking experiences. Be sure to grab a trail guide with a map available at their headquarters. 
AVAILABLE TRAILS
Scenic Overlook Trail - 50 Yards (Easy)

Pine Lick Trail - 6 Miles (Moderate) (Blue)

Twin Oaks Hiking Trail - 4 Mile Loop (Moderate) (Pink)

Long Pond Trail - 9 Miles (Difficult) (Red)

Deep Run/Big Run Trail - 7 Miles (Moderate) (Green)

Log Roll Trail - 4.5 Miles (Moderate) (Orange)

Great Eastern Trail - 18 Miles (Moderate/Difficult) (White)
Not really one for day hiking? Be sure to locate and walk out to any of Green Ridge State Forest's five overlooks along their Scenic Driving Tour for incredible views to start your new year. 
---
HISTORIC WALKING TOURS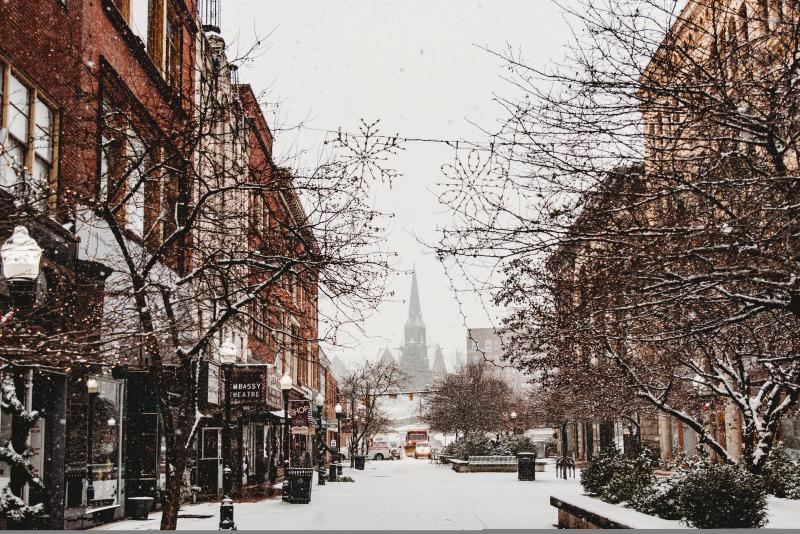 Want to stick close to town for a more urban hike? Take one of our Historic Walking Tours. These self-guided tours are available in Frostburg and Cumberland and take you on a journey to see remarkable architecture and learn interesting tidbits of the history of each city.