Each spring, Allegany County, the Mountain Side of Maryland, welcomes the reddish-pink hue of the eastern redbud trees painted across the region. The blossoms are spotted in radiant clusters along our scenic byways and on road cycling routes along Route 40. Our state parks and forest offer over 60,000 acres of land and water access where you can hike, bike, and enjoy water activities surrounded by the blossoms. You can even harvest the blossoms for their slightly sweet, slightly tart flavor. These striking magenta buds tend to make their appearance in early to mid April with a long-lasting flowering time of two to three weeks. If you're looking for great places to soak in the vibrant signs of spring, here are our favorite places to catch the Eastern redbuds in bloom.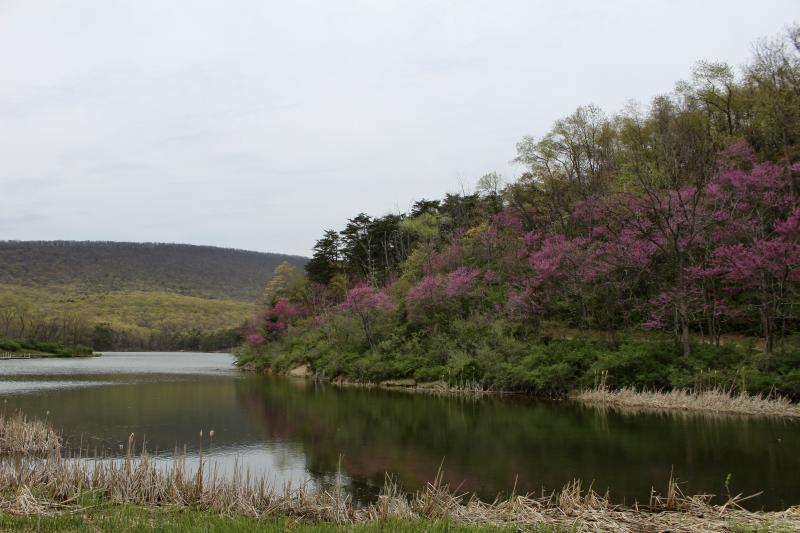 ROCKY GAP STATE PARK

We recommend the Lakeside Loop, a 5-mile trail that takes you all the way around Rocky Gap State Park's 243-acre Lake Habeeb. This is a perfect way to catch the flowering redbuds that line the shore of the Lake. If you're more of a water person, you can even bring your boat, kayak, or canoe to paddle around to each cove. At this time of year, the water temperatures tend to be low, so the park heads paddle at your own risk and always have a PFD aboard.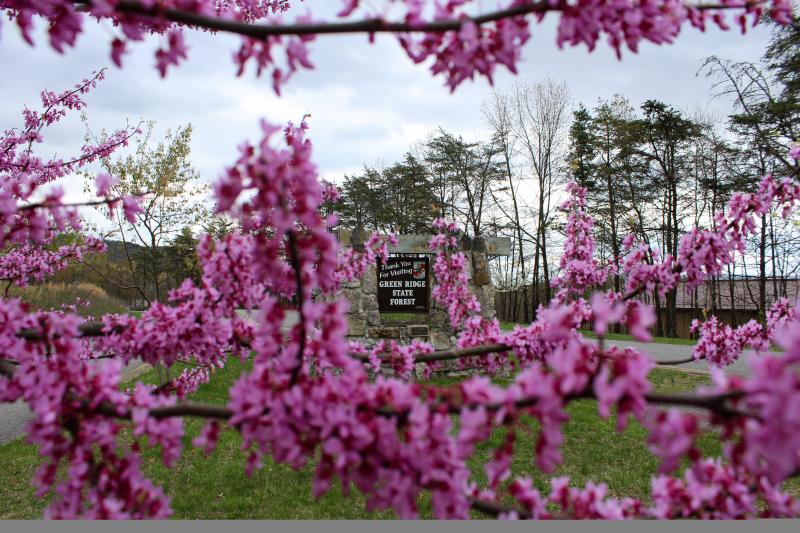 GREEN RIDGE STATE FOREST

Green Ridge State Forest is Maryland's largest contiguous block of public land, with 49,000 acres total and over 50 miles of hiking and biking trails throughout. Designated as a state forest instead of a state park, the forest remains a "working forest" to conserve its unique and natural environment. From Green Ridge State Forest's headquarters to Fifteen Mile Creek, amongst the canopy of oaks, hickories, maples and pines, the understory of the forest is abundant with budding redbud trees. For the most impressive views, head to Point Lookout or Log Roll Overlook or enjoy a drive down Oldtown Road or Orleans Road through the forest.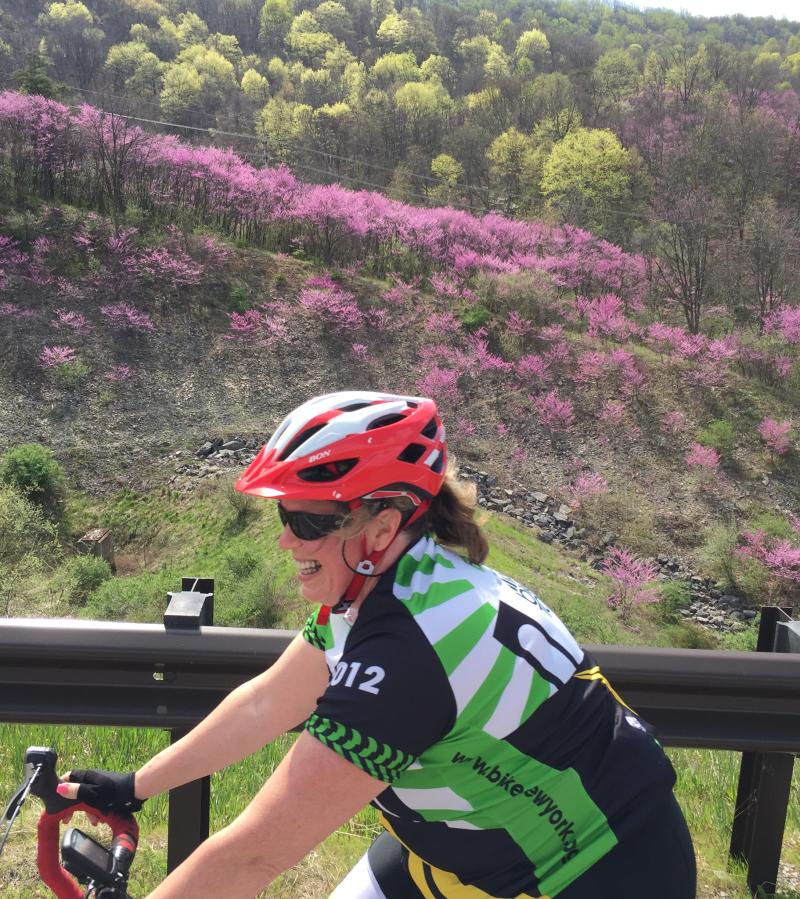 ROAD CYCLING ROUTES

Allegany County has some great road cycling routes with low traffic and beautiful scenery. Our most popular road cycling route is the Redbud Ride from Cumberland, MD, to Hancock, MD. A particularly spectacular section of this route is heading out on MD-144 with redbuds lining both sides of Martins Mountain Ridge.  Of course, you do not have to ride the whole way out and back. Even a short jaunt on this route will reward you with impressive views. Another option is to hop in the car and take in the views on a short road trip as the route follows Maryland's Historic National Road Byway.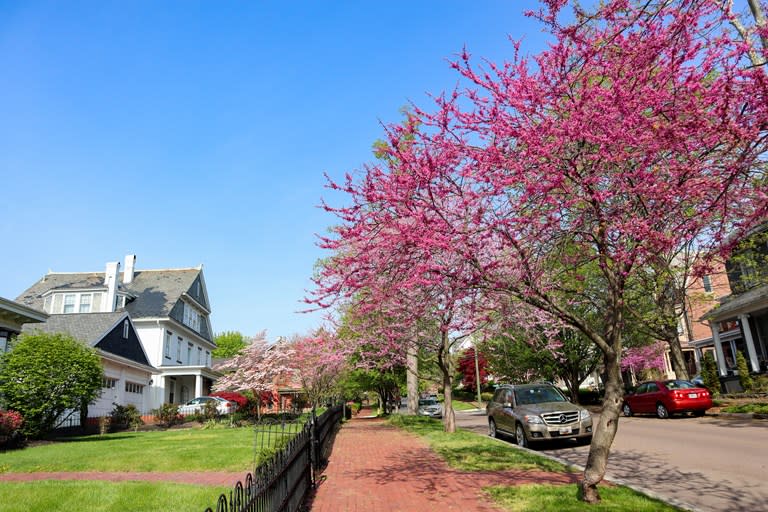 Washington Street Historic District

The Washington Street Historic District is one of the most visually impressive neighborhoods in the city with its high-style mid-19th and early 20th-century architectural styles ranging from Greek Revival to Victorian, Colonial Revival, and bungalows. Add in the blooming flowers of spring, and you have yourself a vibrant stroll through town, with a particularly stunning display in the gardens at the Gordon Roberts House. While you're out, be sure to check out the Cumberland Historic Walking Tour to learn more about the architectural styles and the important figures and history along the Washington Street Historic District.