A pillowy circle of dough, deep fried and glazed. A dense cake that stands up to dunking. Sprinkles, chocolate chips, or jelly-filled. Silky smooth espresso, the complexities of a pour over, or a delightfully frothy latte. Whether you're a fan of yeast-raised or cake donuts or traditional coffee blends to the more decadent, these flavor profiles are only a snapshot of what makes the perfect donut or coffee drink. Allegany County, the Mountain Side of Maryland, prides itself in its top-notch selection of creators, and that includes the artisans in the kitchens and the baristas behind the controls. All are here to provide you with the perfect morning combo of a sugar rush and sustained buzz as you venture out to explore the mountainside. Adding to our growing list of gourmet food and beverage trails, these stops will have you falling in love with the sweet and bold side of Maryland.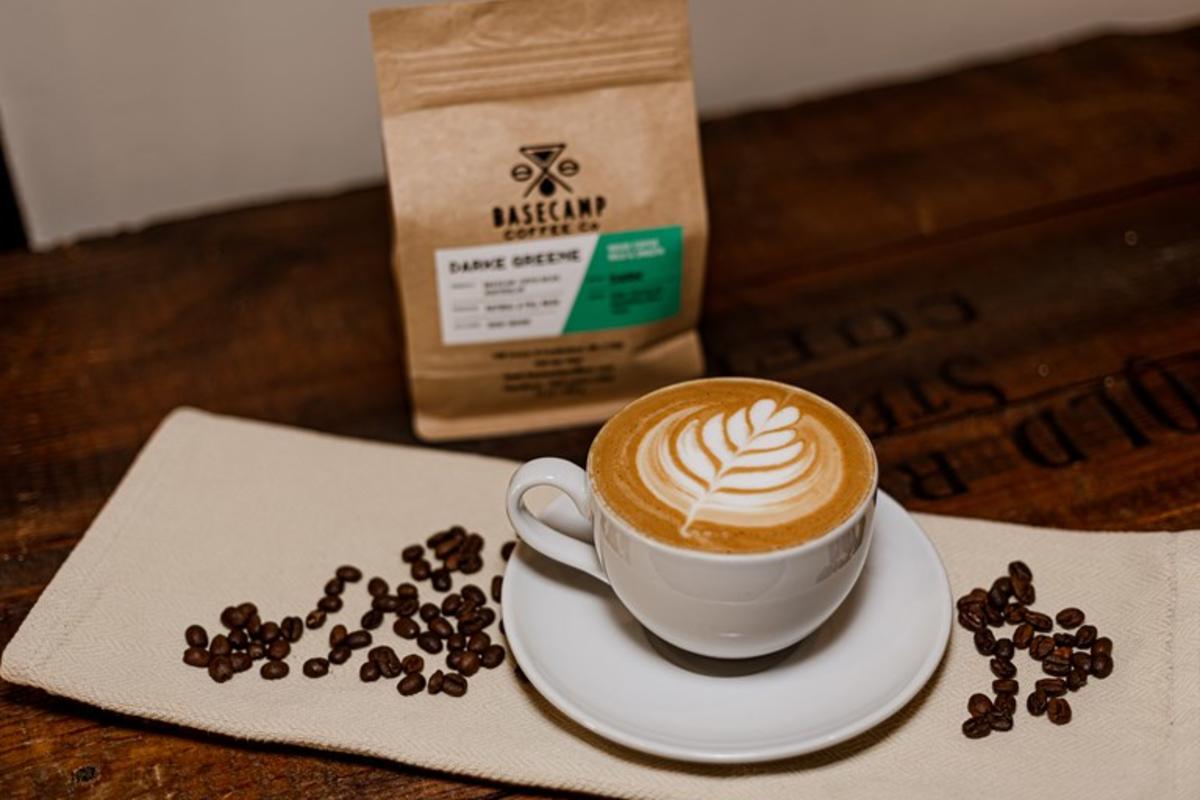 BASECAMP COFFEE COMPANY
108 Green Street, Cumberland, MD 21502
Basecamp Coffee Company is Mountain Maryland's quality and only coffee roaster, sourcing beans from farms using ethical practices that benefit fellow humans and the planet. They have built their business on quality, consistency, and customer service to bring you fresh roasted cups of brew to your home, restaurants, coffee shops, and retail shelves locally and around the world. They also have their own coffee shop in addition to the roastery where they serve their most fresh roasted beans that have built a reputation for their smooth flavor and distinct taste.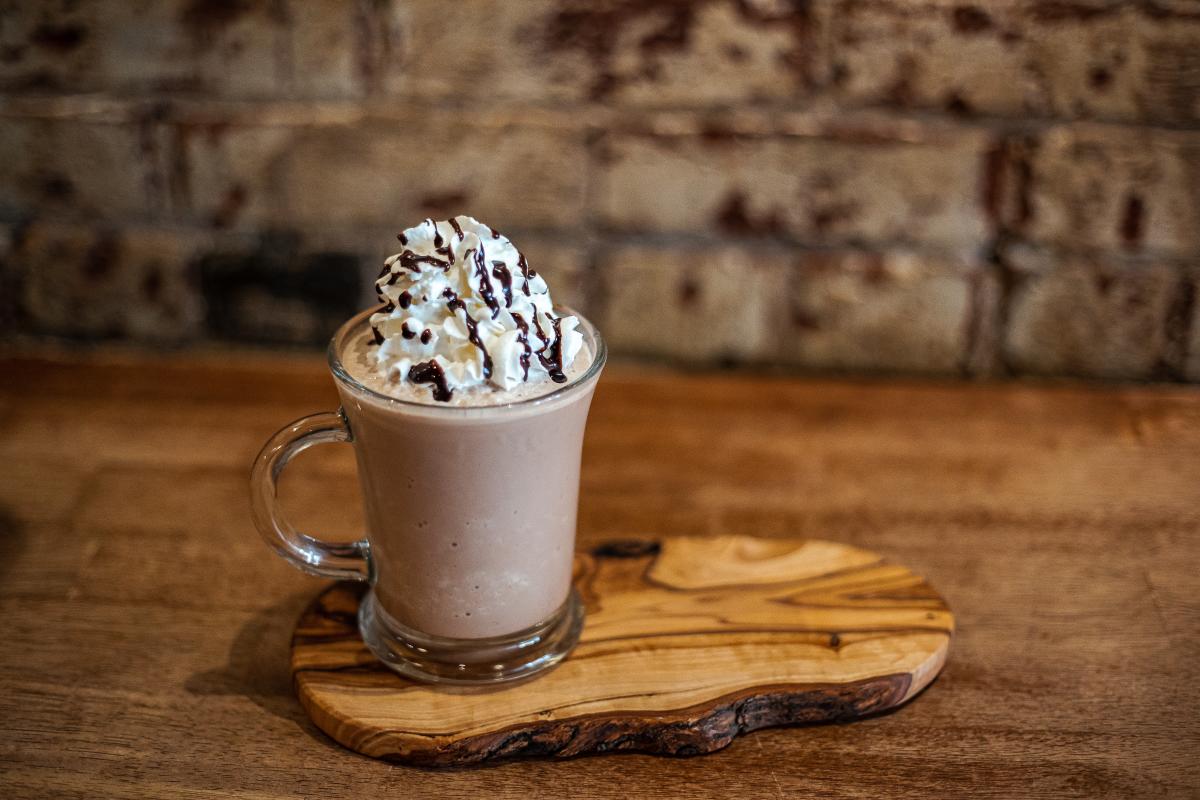 CAFÉ MARK
37 Baltimore Street, Cumberland, MD 21502
A Baltimore Street favorite, Cafe Mark serves all the classics with daily rotating roast options, a robust tea selection, and specialty drink flavors, such as German Chocolate and Almond Joy, in a welcoming and enjoyable atmosphere. Their decadent specialty drinks rotate regularly, so stop in to see what special treat is on the menu today.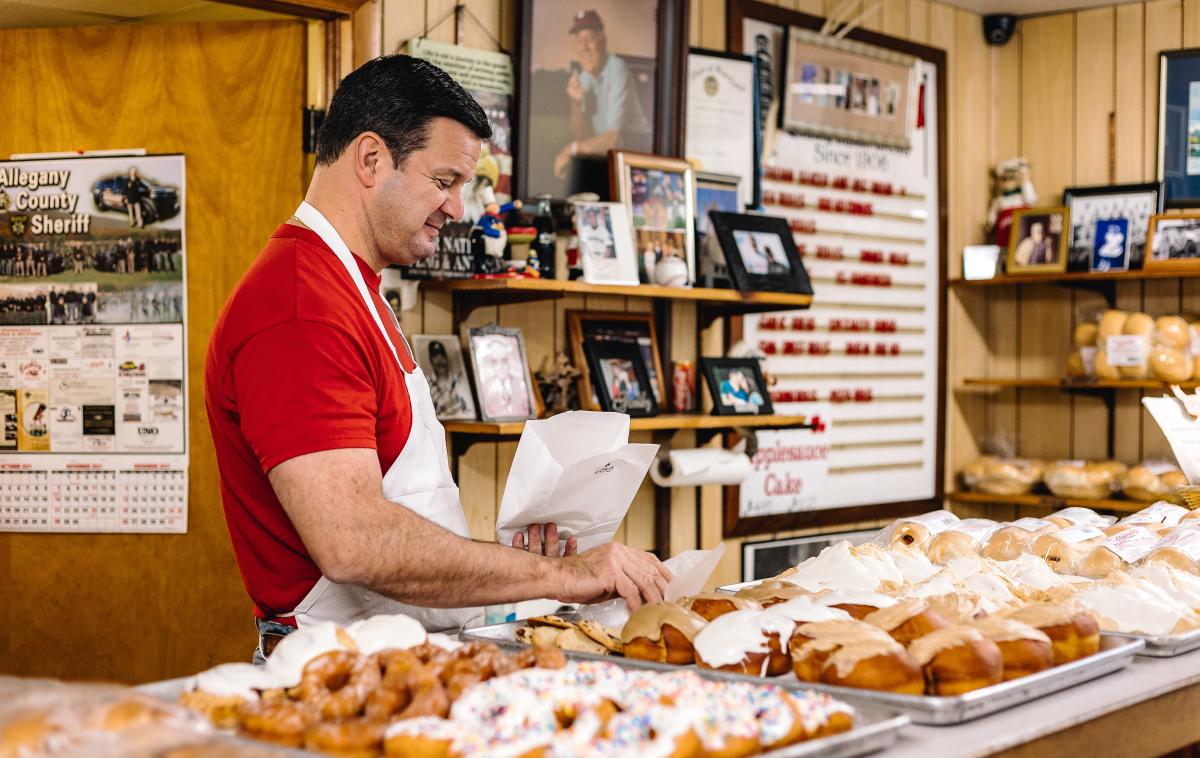 CAPORALE'S BAKERY
151 N Mechanic Street, Cumberland, MD 21502
Now in its fourth generation of family ownership and over 100 years old, Caporale's Italian Bakery is recognized as one of the oldest businesses in Allegany County.  Ahousehold name since 1906, when their bread and rolls were delivered house-to-house by horse-drawn carriage, today, Caporale's serves the tri-state area by delivering their breads and pastries to bakeries, local grocery stores, and local restaurants. Stop into their storefront to try a popular peanut butter glazed donut, their homemade jelly filled turnovers are a Sunday favorite as well.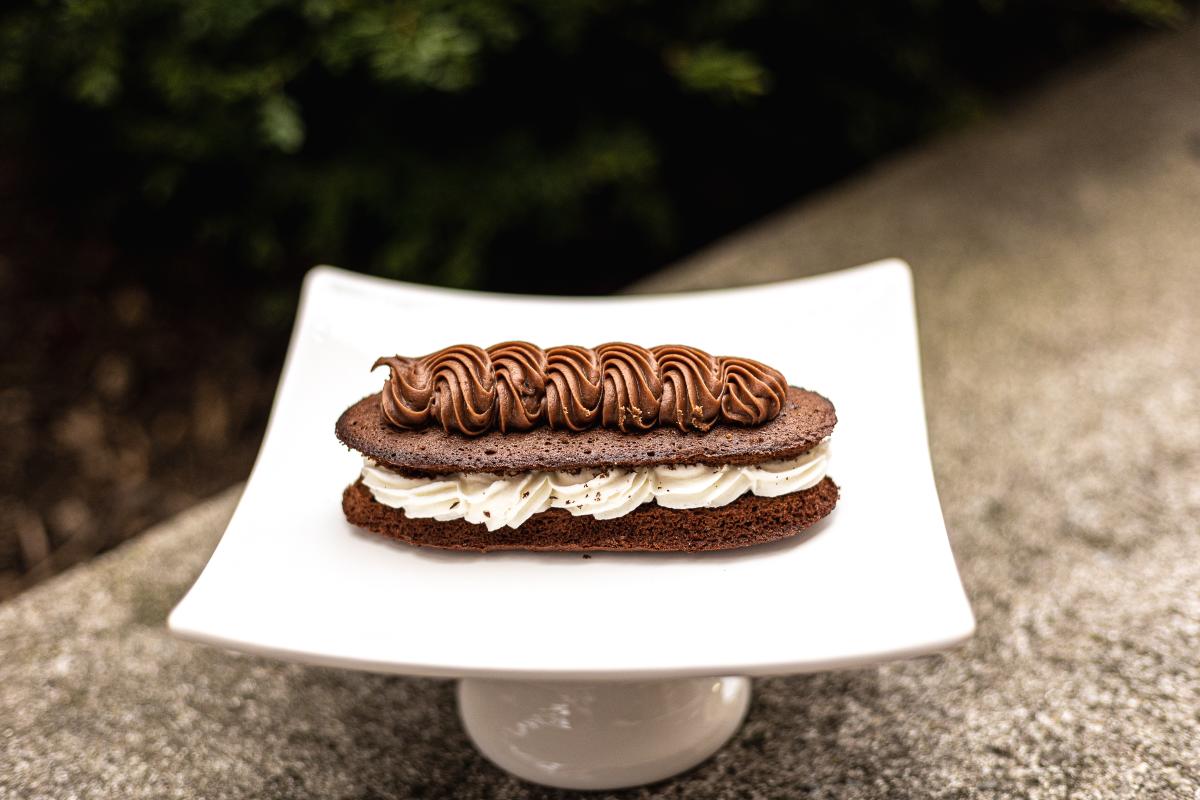 M&M BAKE SHOP
80 Baltimore Street, Cumberland, MD 21502
Owner Roger Lantz has been keeping the family tradition of operating an old-fashioned bakery in the old-world style alive as a second generation business owner, after his mother purchased the business in 1966. The bakery is a local-favorite spot to grab fresh baked goods with their cookies, brownies, bread, pies, and decorated cakes all prepared on-premise. A number of travelers from metro areas have even become repeat customers when they are passing through the mountains. Insider tip - try their customer-favorite fresh donuts, peanut butter rolls, and their famous devil dogs.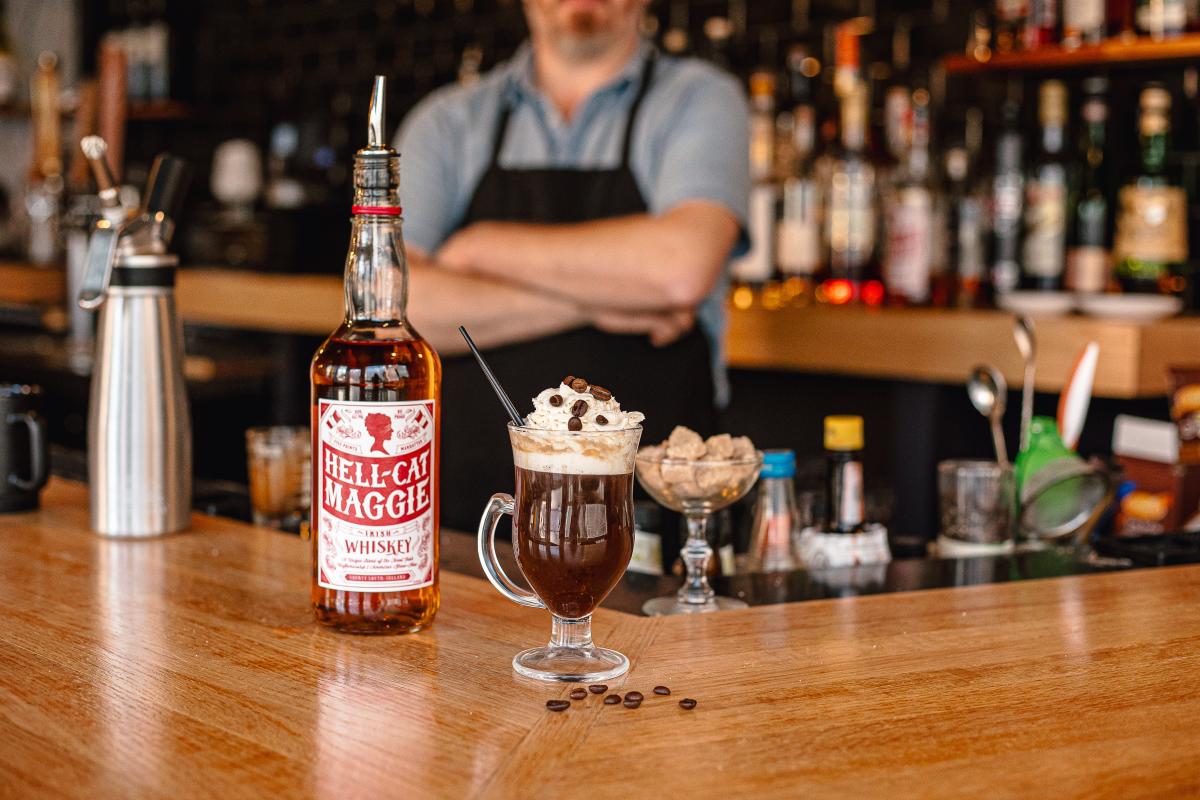 CORNER TAVERN
171 N Centre Street, Cumberland, MD 21502
Distinctive flair and skillfully crafted drinks are descriptors that come to mind when we think of Corner Tavern and Cafe. Featuring local roaster Basecamp Coffee Co. as their house coffee supplier, this cafe offers quality selections of pour-over and traditionally brewed coffee drinks. But that's not all. The cafe also stocks the best regional spirits for their specialty Hot Cocktails menu, with drinks like the "Corner Irish Coffee," made with HellCat Maggie Irish Whiskey, Basecamp Coffee, brown sugar, and Bailey's-infused whipped cream.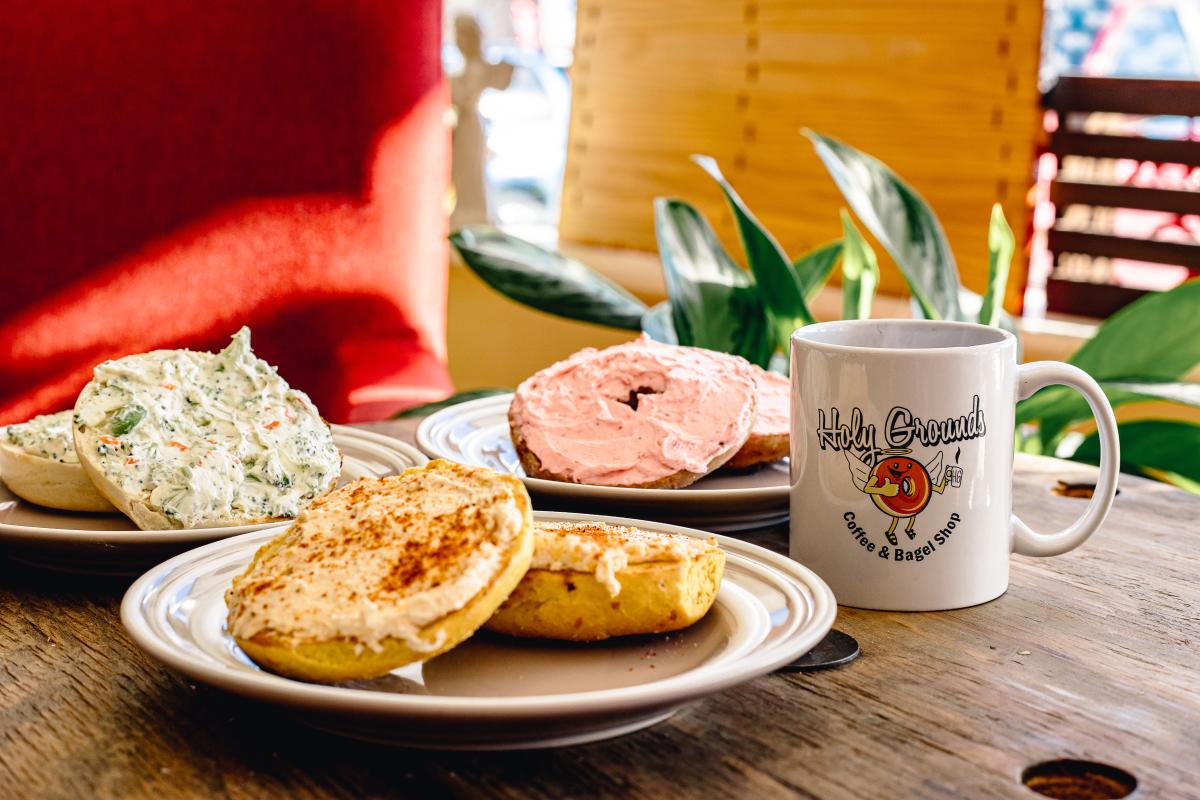 HOLY GROUNDS COFFEE AND BAGEL SHOP
13106 Warrior Drive, Cresaptown, MD 21502
Holy Grounds Coffee and Bagel Shop is a bagel and coffee shop in LaVale, Maryland, featuring authentic New York style bagels and warm coffee drinks along with breakfast and lunch menus. Stop into this cozy location and pair your coffee with a delicious homemade bagel with toppings like jalapeno cheddar, honey walnut, or Oreo cream cheese.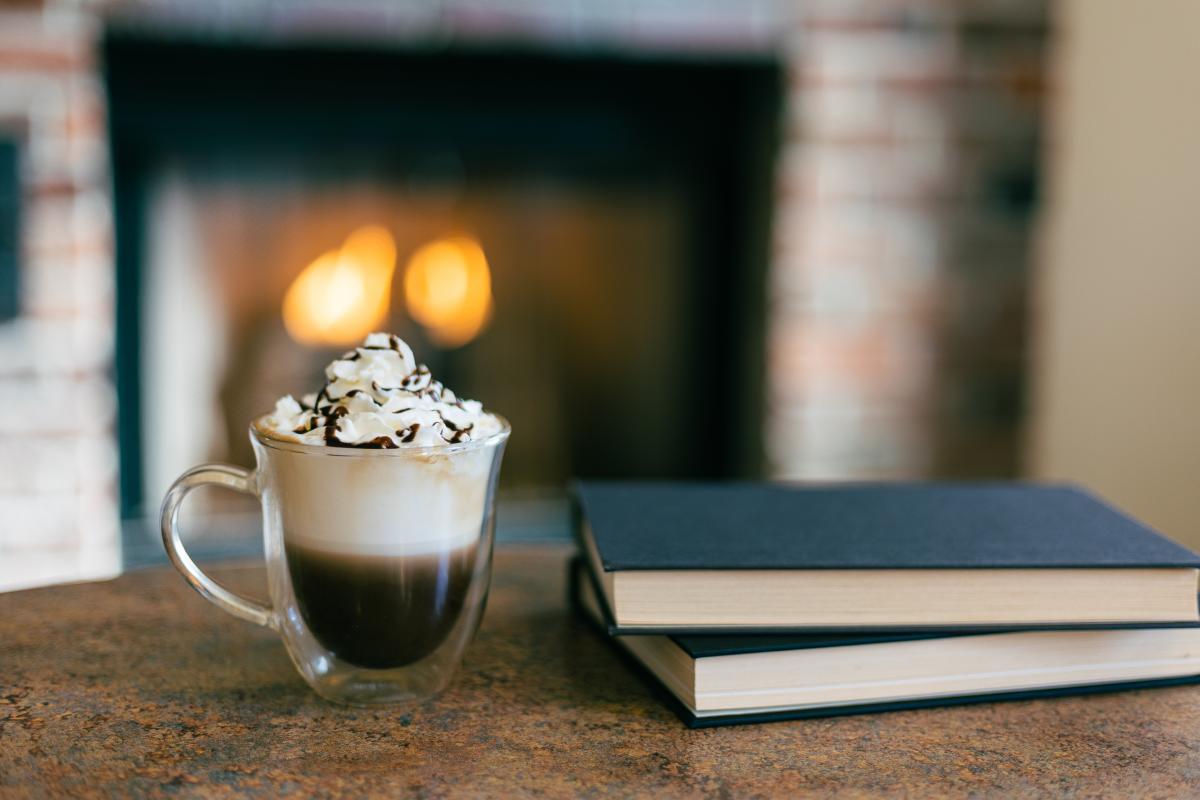 MOUNTAIN CITY COFFEEHOUSE AND CREAMERY
60 E Main Street, Frostburg, MD 21532
Mountain City Coffeehouse and Creamery is a cozy coffeehouse in the heart of downtown Frostburg, Maryland, serving a variety of warm coffee and tea drinks, including their special Mountain City Mocha. Warm yourself with an indoor fireplace in the setting of a historic building with enchanting Gothic architecture while you soothe your soul with delicious brews like the Breve with espresso and half and half, or the Creamy Mocha with espresso, steamed milk, white chocolate and caramel.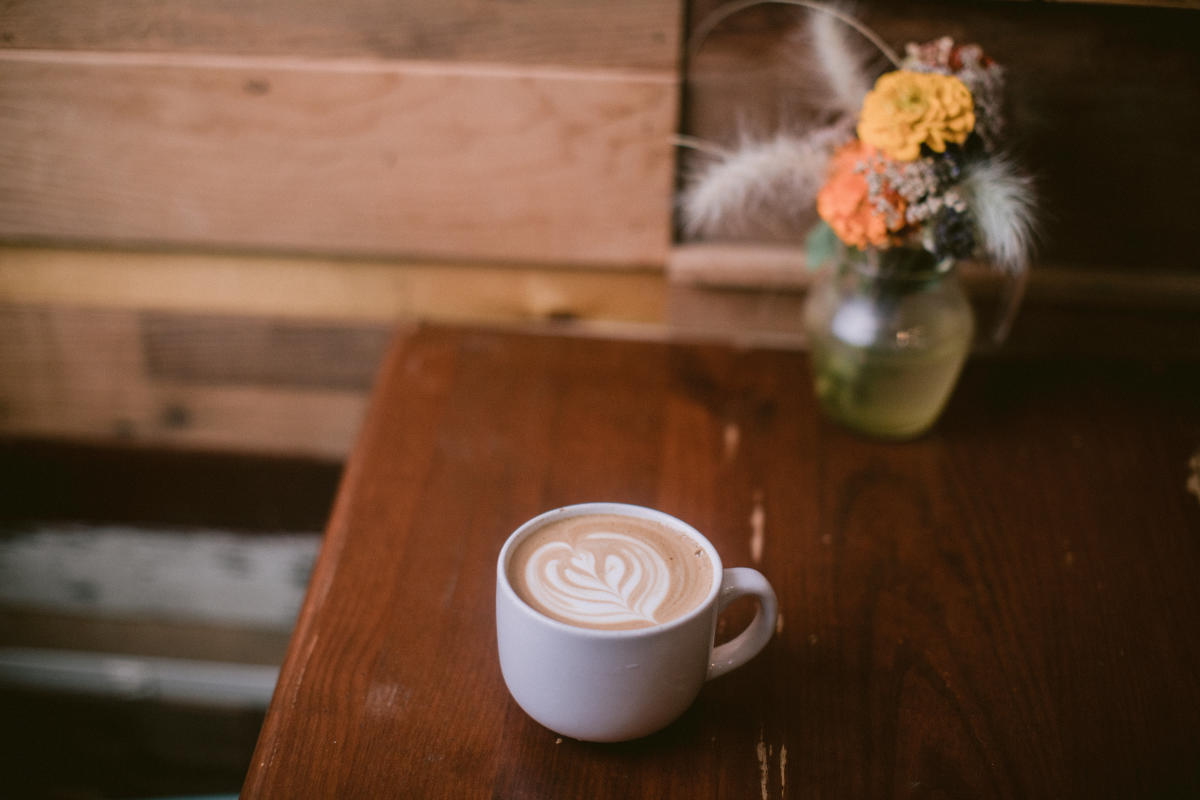 CLATTER COFFEE
15 S Broadway, Frostburg, MD 21532
We love the quality, we love the creativity, and we love the people in Clatter Coffee shop in downtown Frostburg, with top-notch creations and seasonal favorites. Featuring local and regional coffee roasters, Clatter's dedication to building a community around coffee is palpable. Try their Minky Swoop - Clatter's ultra-sweet take on the Vietnamese street coffee - and take note of the friendly baristas with some of the best latte art around.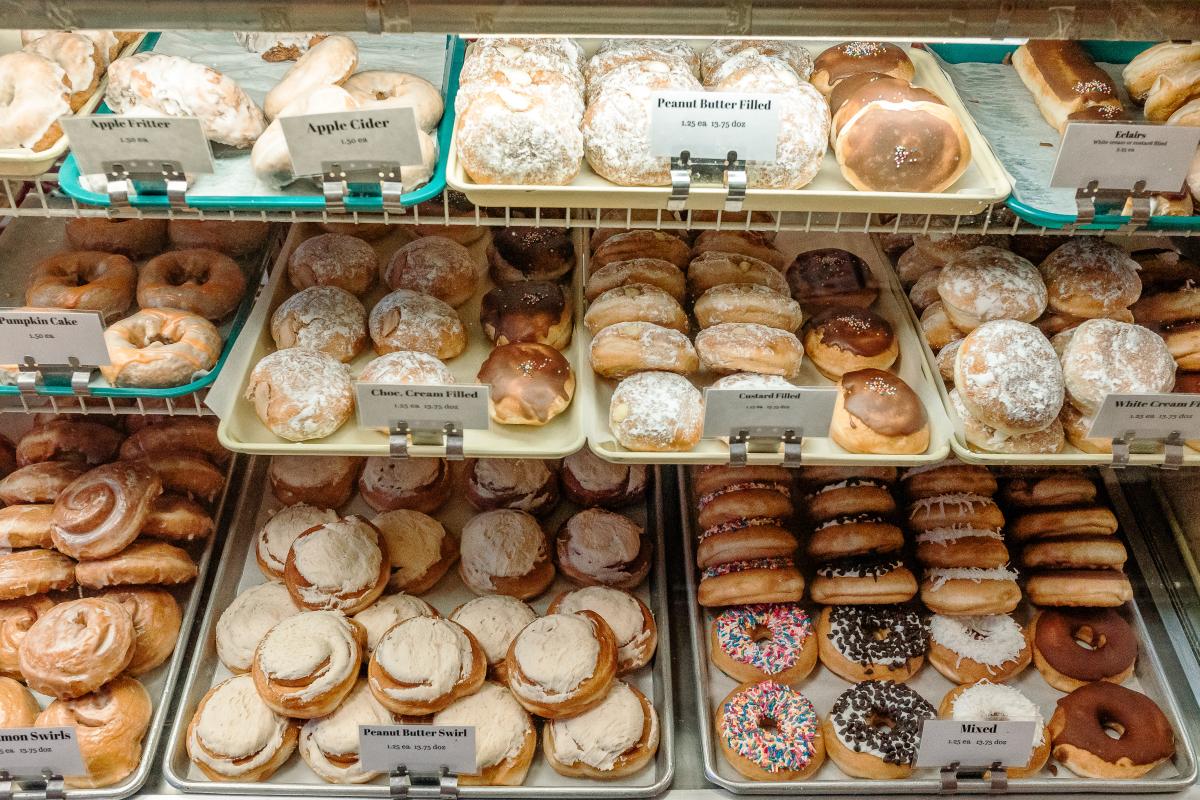 LORENZO'S BAKERY
10 S Broadway, Frostburg, MD 21532
Lorenzo's Bakery has served the Mountain City of Frostburg, Maryland, for over 30 years, making some of the region's best donuts, Italian cookies, cakes, pastries, and breads. Made from scratch, the donuts are crafted with the best possible ingredients and the belief that only good old-fashioned methods make the best products. Be sure to try the chocolate chip or the blueberry cake donuts.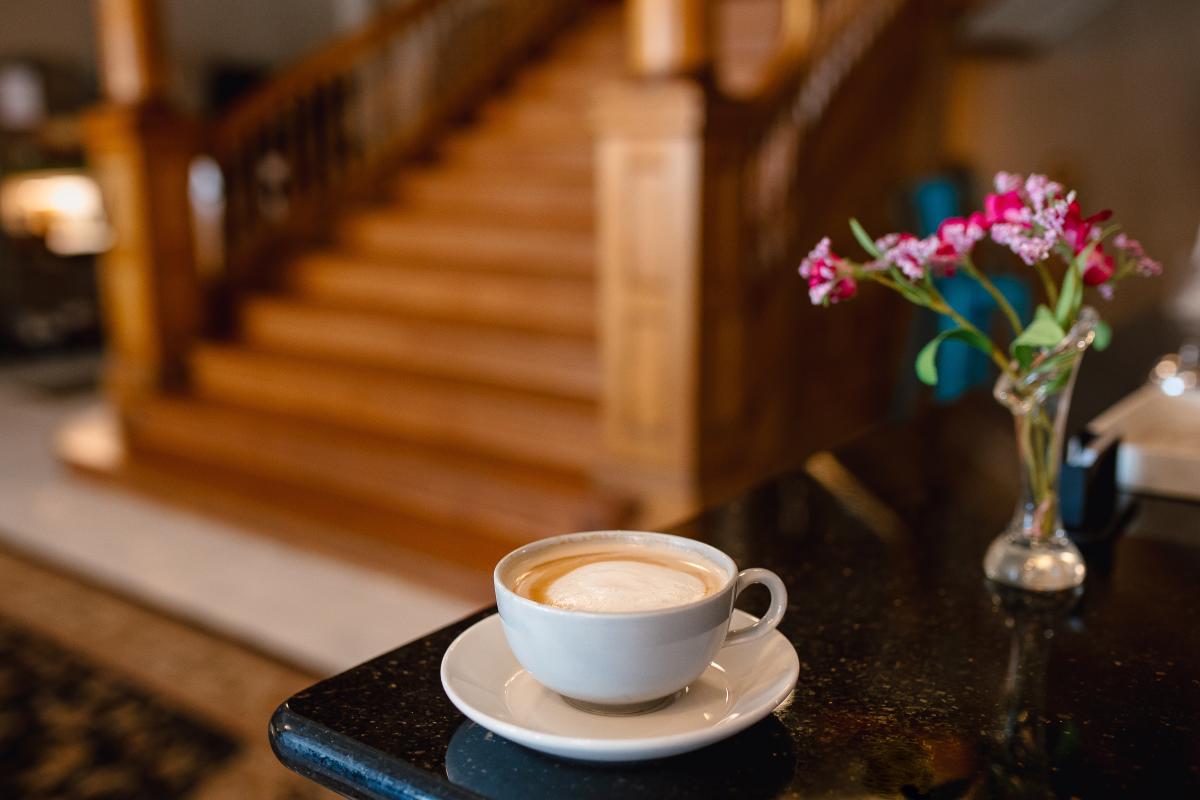 GLADSTONE BEANERY
11 W Main Street, Frostburg, MD  21532
Enjoy eclectic arrangements of coffee, teas, smoothies, and more in the comfort of the main lobby of the historic Hotel Gunter. The Victorian ambiance provides an exceptional atmosphere to sip your favorites with a front row seat of the happenings on Main Street in Frostburg, MD.