Enjoy the beauty of Maryland's largest contiguous forest, Green Ridge State Forest, from a different perspective… your car. Unlike heavily-populated scenic driving routes, Green Ridge State Forest's Scenic Driving Tour takes you on a 45-mile journey to some of Allegany County's most spectacular overlooks.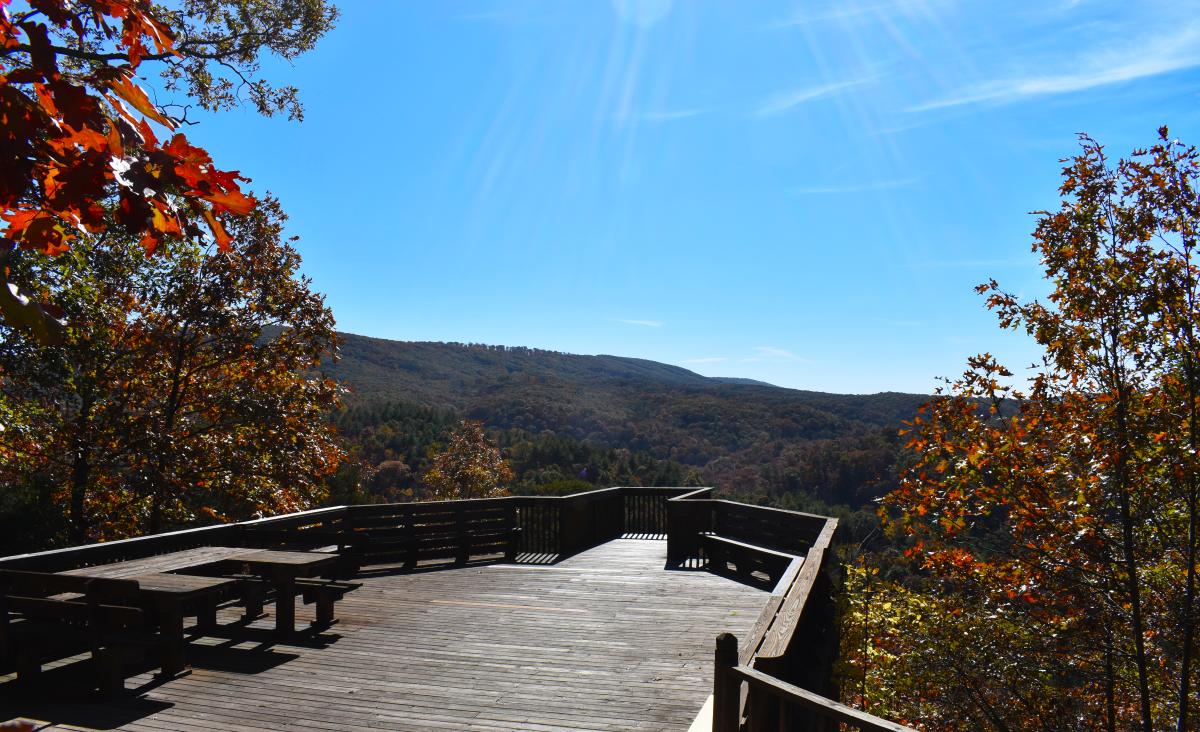 Photo Credit: Shea Walsh
HEADQUARTERS OVERLOOK
Situated behind Forest Headquarters, the Overlook features a large wooden platform and the first sneak peek into the forest landscape.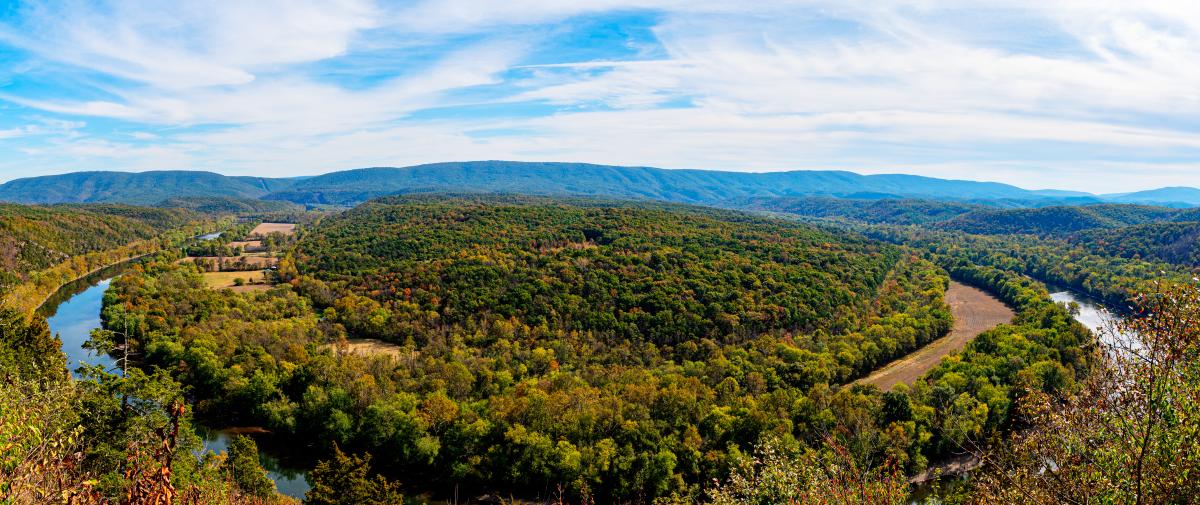 POINT LOOKOUT 
Offering a panoramic photo opportunity, Point Lookout reveals rolling mountains of Maryland and West Virginia and the Potomac River. The site was used by Union soldiers during the Civil War to detect Confederate movements toward the Maryland border.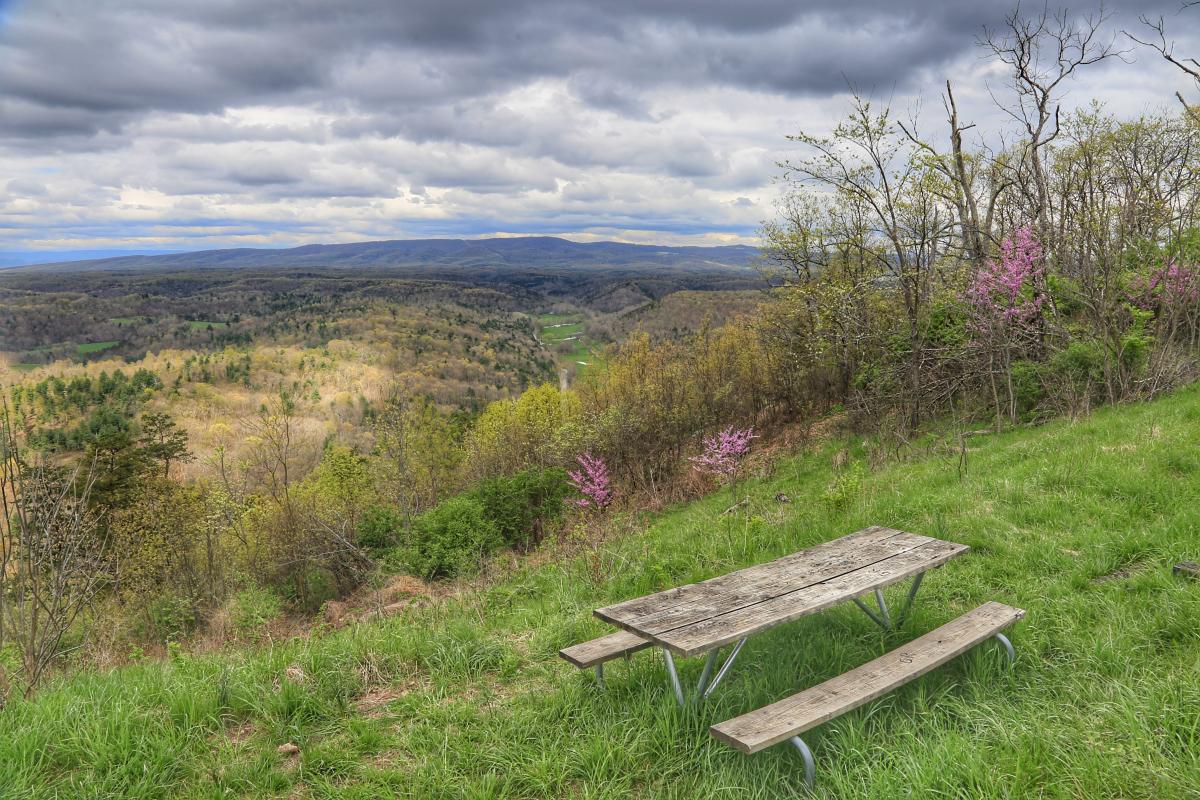 BANNER'S OVERLOOK 
This is another spectacular view from Town Hill Mountain looking east towards the Potomac River and West Virginia. The Great Eastern Trail, a north-south route that runs 1,600 miles from New York to Alabama, through the Appalachian Mountains, makes its way through Maryland as it passes this overlook.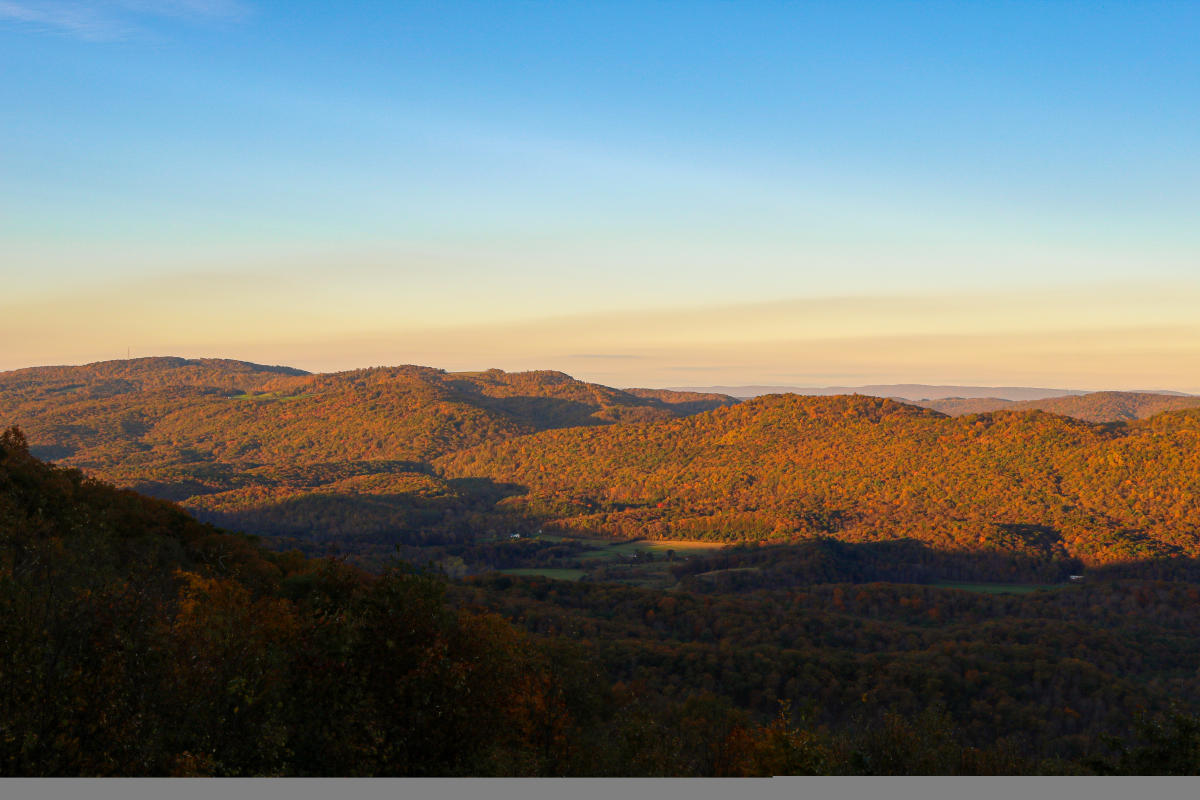 LOG ROLL OVERLOOK 
You can almost envision the historical relevance of this overlook, once you know the story. This location was where wood was transported from nearby ridges and dumped over the edge to Town Creek. From there, the logs were transported by the stream, during periods of high water, to a sawmill near the C&O Canal.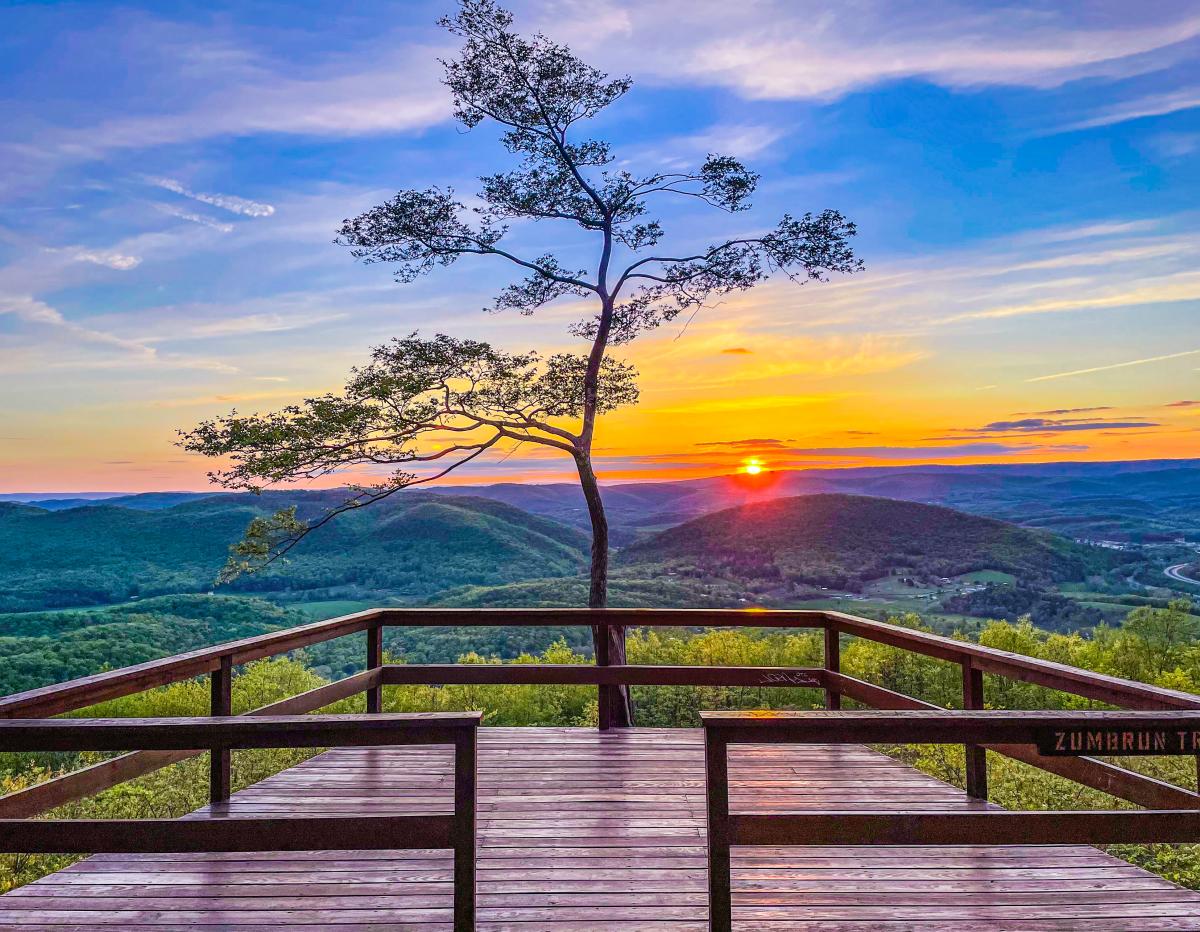 Photo Credit: Janelle Mueltz
ZUMBRUN OVERLOOK
This overlook offers a spectacular view from Polish Mountain to the west looking over the Town Creek Basin to Warrior Mountain and Flintstone. The trail behind the overlook is a 12.5-mile circuit Mountain Bike Trail. This is also the location where the Great Eastern Trail branches off the bike trail and makes its final descent from Green Ridge towards Flintstone.
---
INSIDER TIPS 
The 45-mile tour takes about three hours, so be sure to pack the following:
Snacks, water, or a packed lunch. 
Binoculars and camera for taking in the sweeping views and wildlife.
Visit the Green Ridge State Forest Headquarters for a Driving Tour Map or download here.
---