Looking to lift your spirit? We've got a trail for that. Mountain Maryland's Tap and Pour Tour was recently named "Best Beer/Wine/Spirits Trail" by Blue Ridge Outdoors Magazine's 2021 'Best Of' awards. Visit the area's award-winning wineries, breweries, and distilleries. Relish in the ambiance their outdoor spaces provide, or you can grab your favorite bottles, crawlers and growlers to go. 
1812 BREWERY
The first farm brewery in Allegany County, 1812 Brewery is located on 190 acres where they grow their own hops on a trellis system towering 20 feet high. The taphouse, a converted barn built in 1812, houses the vats and tanks for brewing and has a rustic bar area where guests can sample beer flights, drink a pint of their favorite, or purchase growlers to go. The property also features a patio with the iconic 1812 silos and mountains as the backdrop. On weekends, the brewery hosts live music and rotating food trucks. To certain locations and during certain days of the week, 1812 even offers beer delivery through bierme. Set yourself up to have your brews delivered right to your door. 
CHARIS WINERY & DISTILLERY
Charis Winery and Distillery is Allegany County's first winery and distillery, offering award-winning sweet and semi-sweet wines and brandy, as well as seven different oils and balsamic vinegar for sampling. In 2019, Charis wines took home the gold and silver medals at the international Wine Tasters Guild competition and their 13-09 Oaked Brandy took home gold. Today, Charis is producing Apple Pie Moonshine; chocolate cherry moonshine; coffee rum, using special roasting of coffee by local coffee roaster Basecamp Coffee Co; brandy; and bourbon. This year, they are excited to release their special, limited small-batch wine made from Pinot Blanc grapes grown at Bear Hill Vinyards just 14 miles away in Oldtown, MD. Visit their tasting room in the heart of downtown Cumberland at the Shops at Canal Place.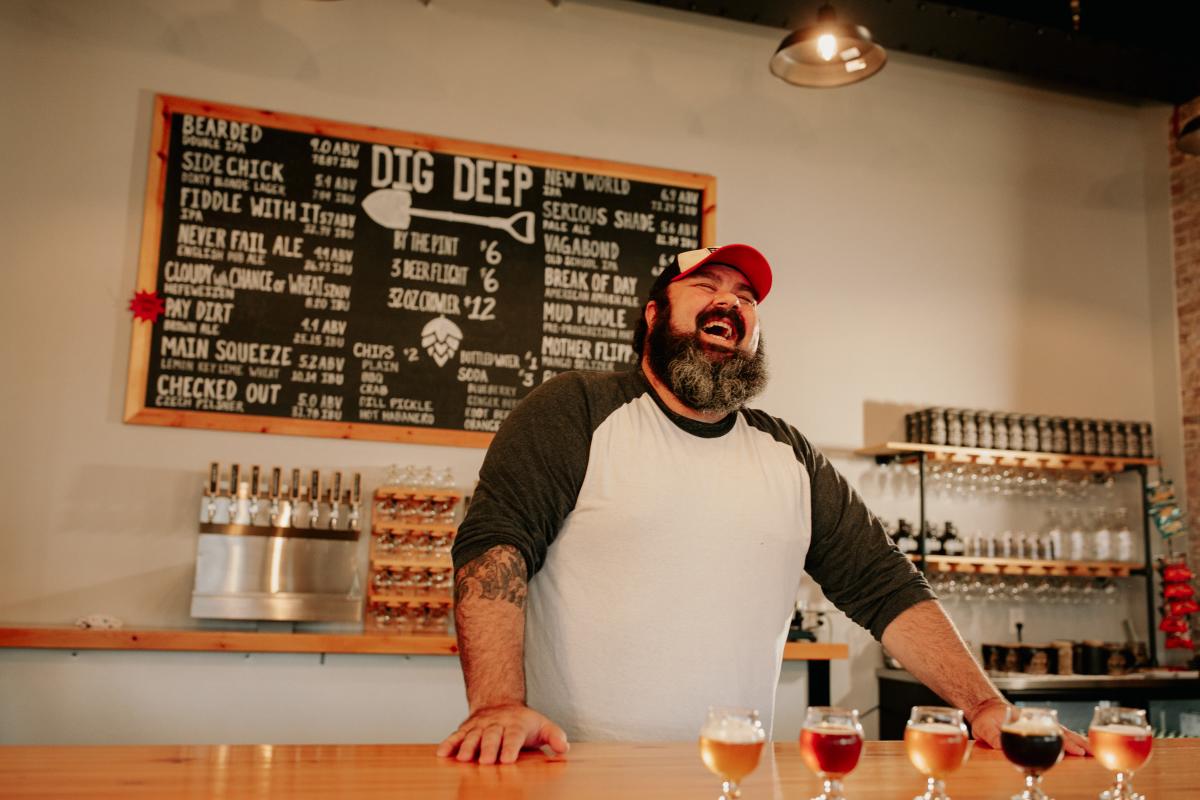 DIG DEEP BREWING CO.
Located in the recently restored Footer's Dye Works building in the heart of downtown Cumberland, Dig Deep sits beside the intersection of the two internationally recognized trails: the Great Allegheny Passage and the C&O Canal Towpath, and the Potomac River. Offering a robust selection of craft beer, this is a great stop after your day out on the trails or exploring our downtowns. On the weekends, catch live music and rotating food trucks. Be sure to visit their second location, The Deep End, their taproom and venue in downtown Frostburg, MD.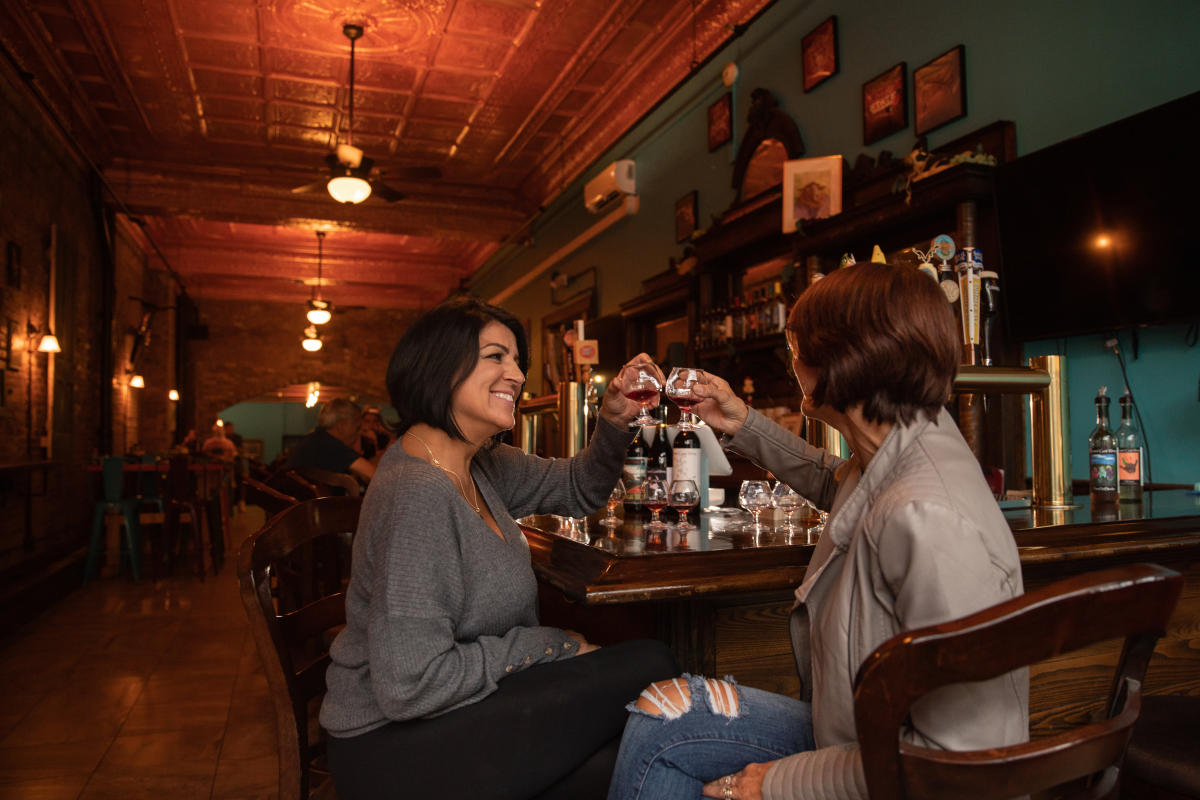 TOASTED GOAT WINERY
Situated in the historic Hotel Gunter in the heart of Frostburg's Arts and Entertainment District, the winery brings an eclectic vibe and new life to a treasured main-stay on Frostburg's Main Street. Offering a large selection of Toasted Goat wines, the tasting and taproom also include full dining as well as local and regional craft beers on tap. Check out their outdoor space as well as their newly-restored speakeasy, which served as a true speakeasy during the prohibition era.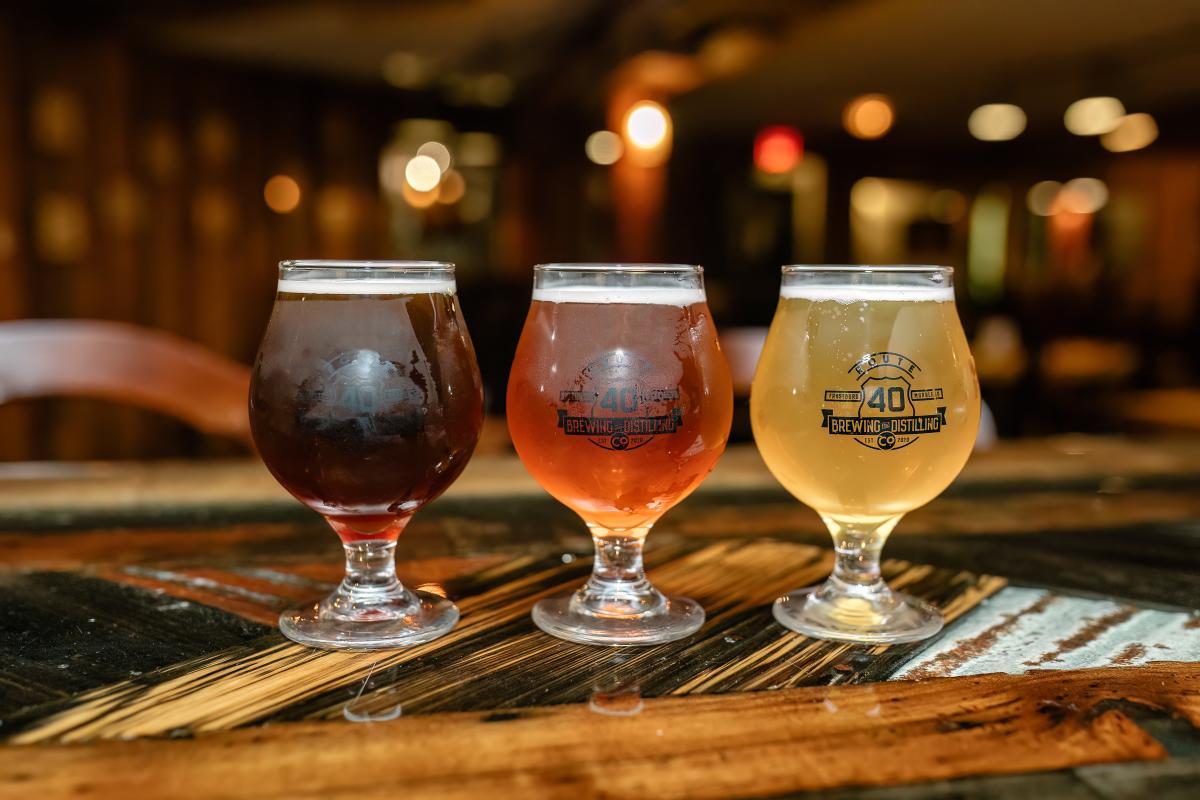 ROUTE 40 BREWING AND DISTILLING COMPANY
Recognizing the success of Toasted Goat Winery, owners Donny and Kristan ventured into the realm of brewing and distilling. Route 40 Brewing & Distilling Co. is located with Toasted Goat Winery in the historic Hotel Gunter with a diverse menu of beers as well as their vodka, "goat"shine, dark rum, light rum, and gin.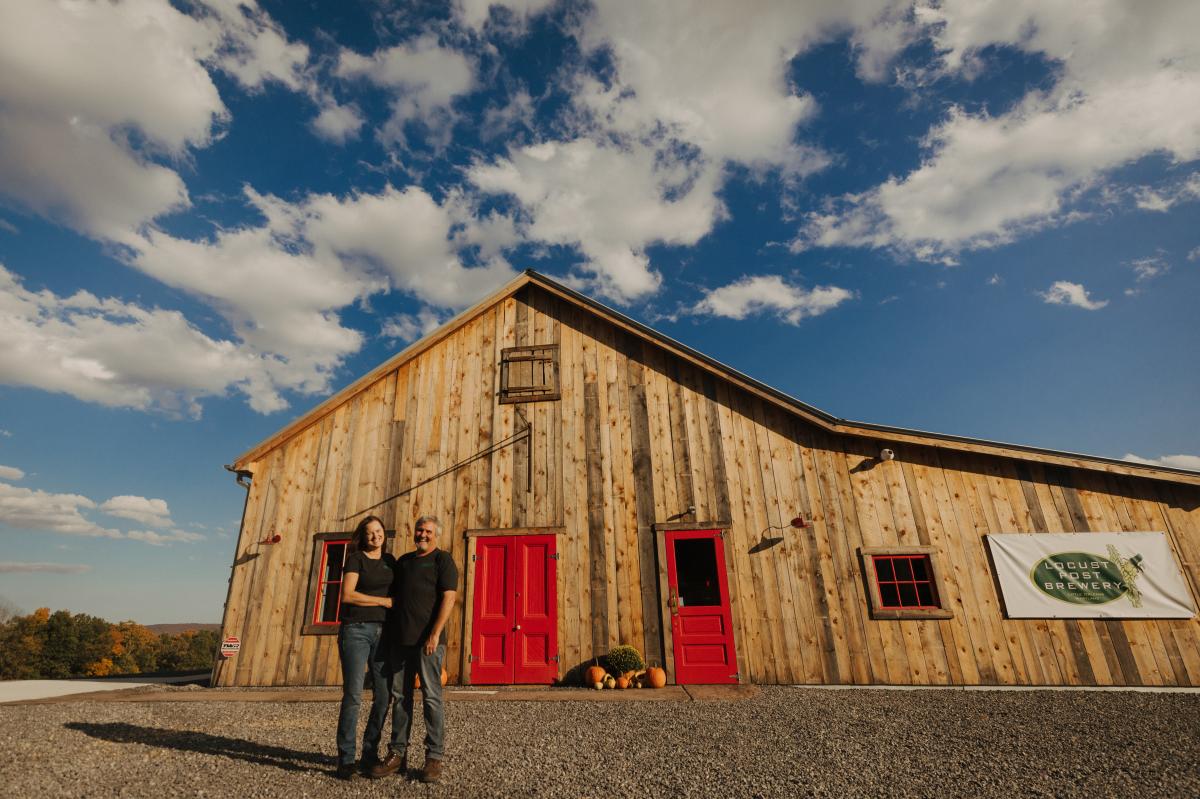 LOCUST POST BREWERY
Locust Post Brewery is Allegany County's newest farm brewery, designed and built from the ground up on a 26-acre farmstead in Little Orleans, MD. The design and construction incorporate repurposed and upcycled materials, both in the fabric of the structure and the artwork created by the Cornwells (owners) and others on the property. With the guidance of their brew master, Locust Post Brewery offers a wide variety of beers incorporating flavor elements from the surrounding farmland. Enjoy your brews in this unique space either in the large-capacity taproom or in the outdoor space.