Winter is a great time to visit Allegany County, the Mountain Side of Maryland. Whether your aim is to get snowed in, snuggle by a cozy fire at a bed and breakfast or resort, or to take off on an outdoor expedition, we offer a wide range of activities suited for your winter mountainside getaway.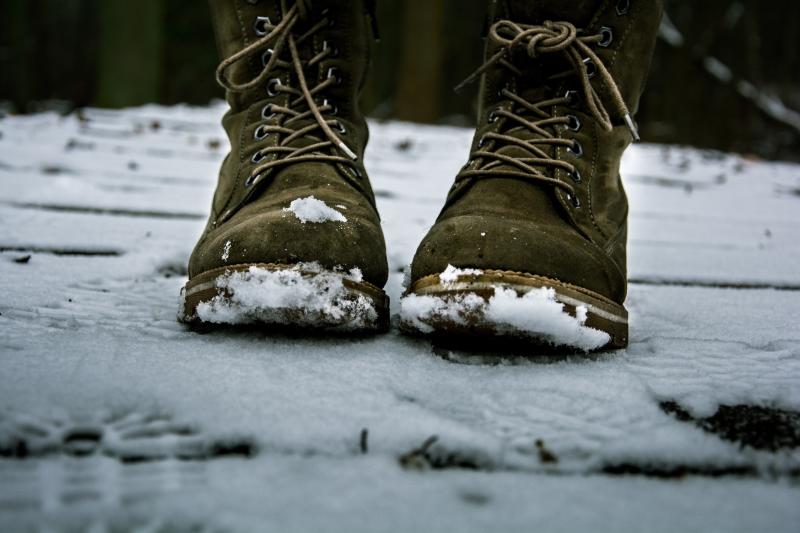 hiking
Allegany County is made up of close to 70,000 acres of public land spread out across our state parks, forests, and wildlife management areas, including our two most frequented parks - Rocky Gap State Park and Green Ridge State Forest. The parks remain a treasured oasis for enjoying the outdoors during the winter. With hiking trails, primitive camping, hunting areas, sledding hills, and some of the most peaceful scenery, whether you're an avid outdoors person or someone who just wants to enjoy a passive activity, the public lands of Allegany County have something for you.
---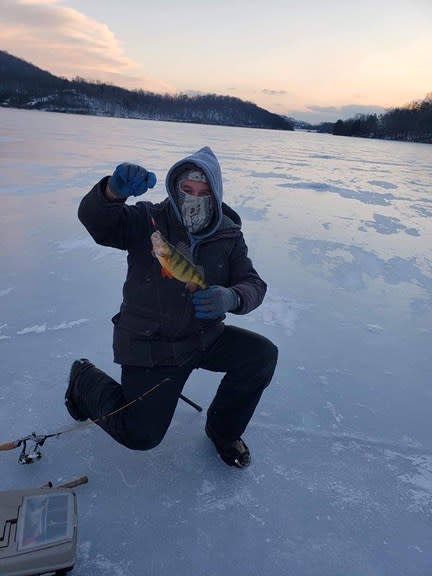 ice fishing
Rocky Gap State Park features Lake Habeeb, a 243-acre reservoir, nestled in the heart of the park and adjacent to Rocky Gap Casino Resort, perfect for fishing and, when the weather gets cold enough, ice fishing. The lake is stocked with large and small-mouth bass, several types of sunfish, brown and rainbow trout, and channel catfish.
Photo by Matt Twigg
---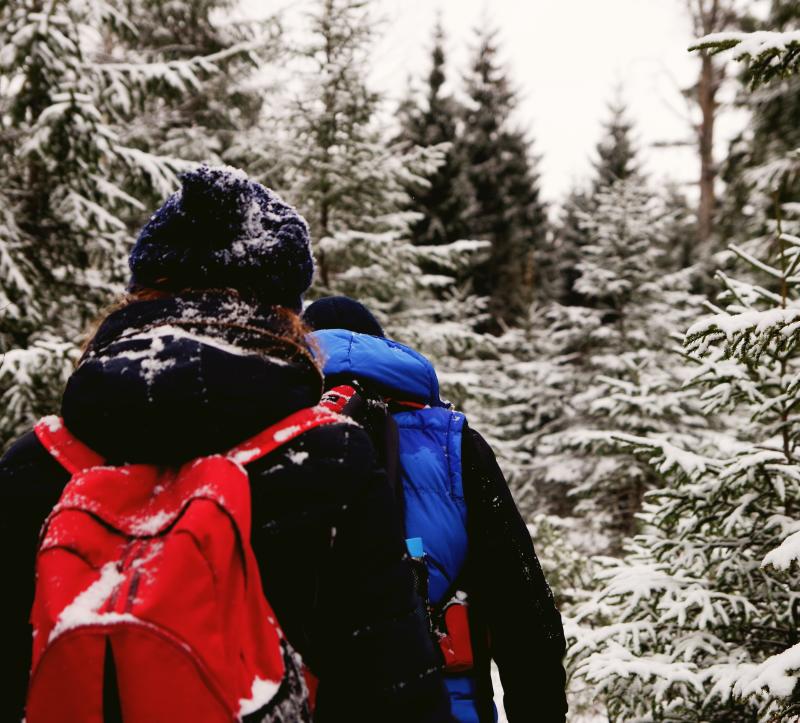 Backpacking
Green Ridge State Forest, the largest contiguous state forest in Maryland, is a breathtaking outdoor sanctuary, attracting more advanced winter campers and backpack hikers, with over 50 miles of trails and varied terrain for a more rugged and authentic back-country camping and hiking experience. This is also a popular destination for whitetail deer hunting, and if you are planning a hiking, camping, or hunting trip, park rangers encourage blaze orange outfits for a responsible and safe visit.
---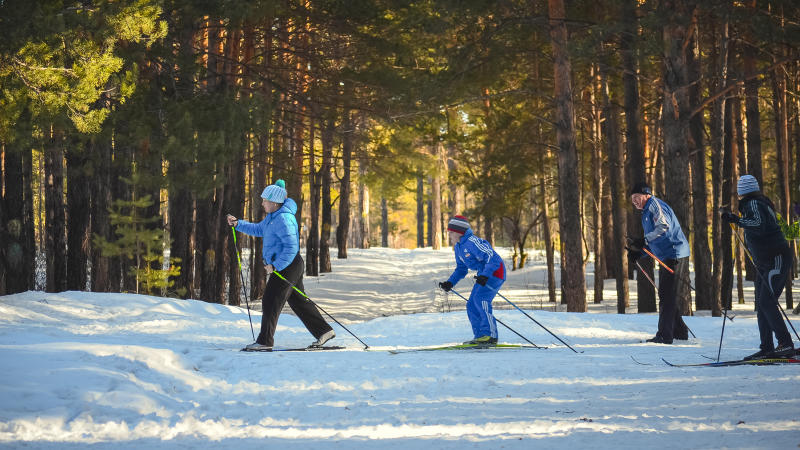 SNOWSHOE AND CROSS COUNTRY SKIING
In addition to camping, hiking, and all the beauty a blanket of snow across the forest floor can bring, other popular activities include snowshoeing and cross country skiing. If you're a fan of the Great Allegheny Passage bike trail, you will love the groomed trail in the winter. Wheelzup Adventures offers snowshoe rentals as well as cross-country skis for sale and clinics for both snowshoeing and cross-country skiing. 
---

RIDING THE RAILS
Explore the mountainside by rail! The Western Maryland Scenic Railroad is a heritage railroad in the heart of downtown Cumberland, Maryland. Book a winter excursion on their Frostburg Flyer, which includes a three hour roundtrip experience from Cumberland to Frostburg. 
---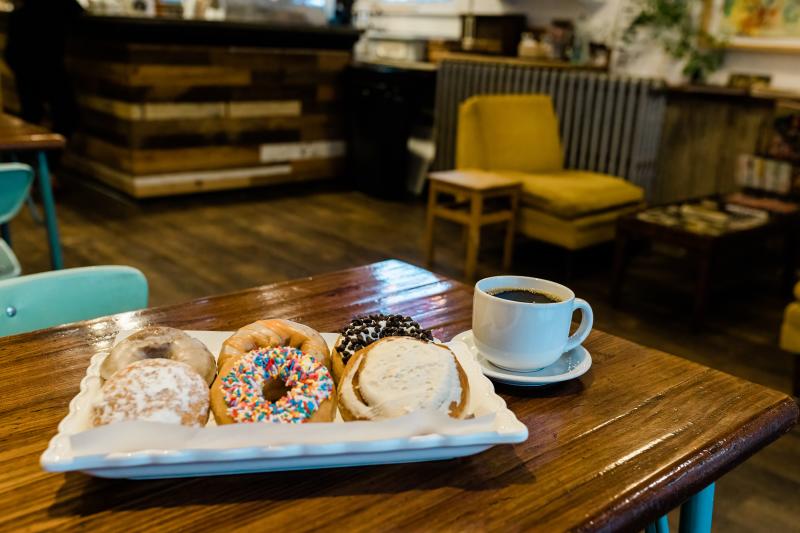 HIT THE DONUT AND GO - DONUT AND COFFEE TRAIL
Allegany County, the Mountain Side of Maryland, prides itself in its top-notch selection of creators, and that includes the artisans in the kitchens and the baristas behind the controls. The Donut and Go Trail provides you with the perfect morning combo of a sugar rush and sustained buzz as you venture out to explore the mountainside.
---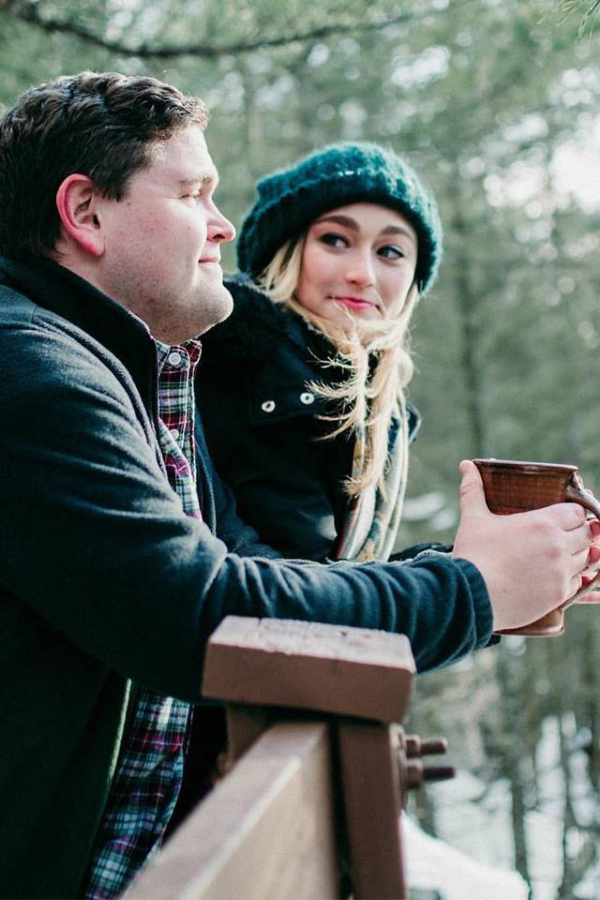 RELAX ON THE MOUNTAINSIDE
After your outdoor adventure, there's nothing better than coming back to a warm retreat to relax. Allegany County offers boutique hotels and full-service hotels in the heart of the Main Street Districts, charming bed and breakfasts, and a beautiful lakeside resort and casino. Whichever way you choose to experience your winter mountainside getaway, you will be met with warm smiles and mountain hospitality, right here in Allegany County, the Mountain Side of Maryland.
Photo by Lisa Wolford