January 31 is National Plan for Vacation Day, and we could all use a little dreaming about our next getaway. Mountain Maryland is full of outdoor adventure, vibrant towns and scenery, and diverse culinary and craft beverage experiences. Start planning today and let us inspire your next trip to Mountain Maryland.
---
Bike the Trails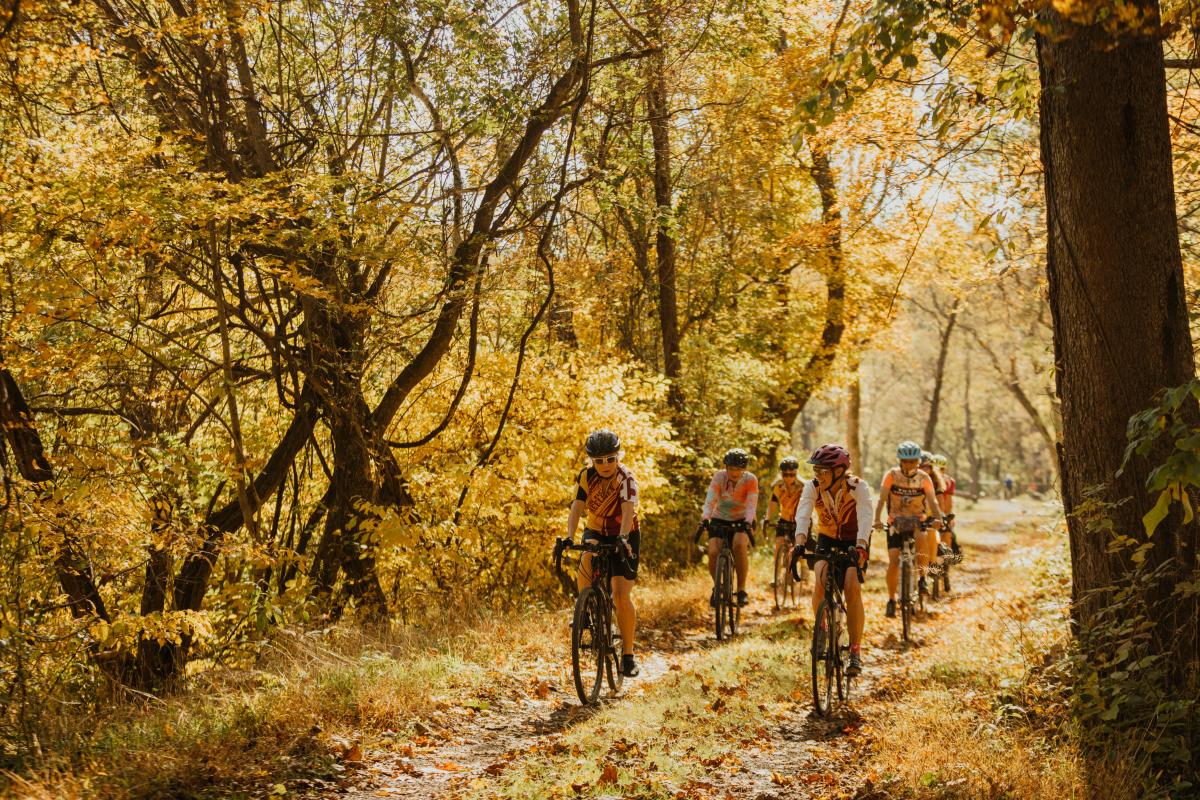 Featuring two internationally acclaimed trail systems, the Great Allegheny Passage and the C&O Canal Towpath, Allegany County features miles of scenic settings and historical landmarks along the paths. The two trails link together in the heart of Cumberland, MD, at the Canal Place Heritage Park, to create 334.5 miles of pedestrian recreation trails for hikers and cyclists. Or, travel one of our road routes, known for their low traffic and moderate terrain that take you into our rural areas and showcase the region's natural beauty.
TAKE TO THE RAILS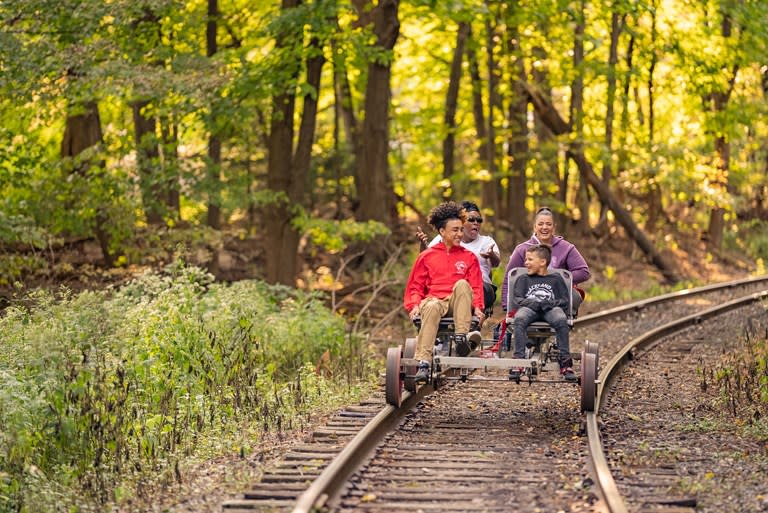 The Western Maryland Scenic Railroad is ready for a full season of new experiences with the fully restored 1309 steam engine, the largest operating steam locomotive of its type in the world. This three-hour excursion from Cumberland, MD, to Frostburg, MD, and back journeys through the Allegheny mountain range for one of the most scenic ways to experience Mountain Maryland. Book your experience for the Frostburg Flyer, Murder Mystery dinner trains, the Ice Cream trains, the Polar Express and so much more.
Or experience the rails a different way with Tracks and Yaks, offering a 2.5-hour railbike tour that starts from the Frostburg Depot and runs along the Western Maryland Railway line with spectacular mountain views and iconic points of interest, including the Brush Tunnel and Helmstetter's Curve. Book experiences like the Helmstetter's Hotshot experience or the Queen City Excursion, which takes you all the way to the heart of Cumberland.
PADDLE THE POTOMAC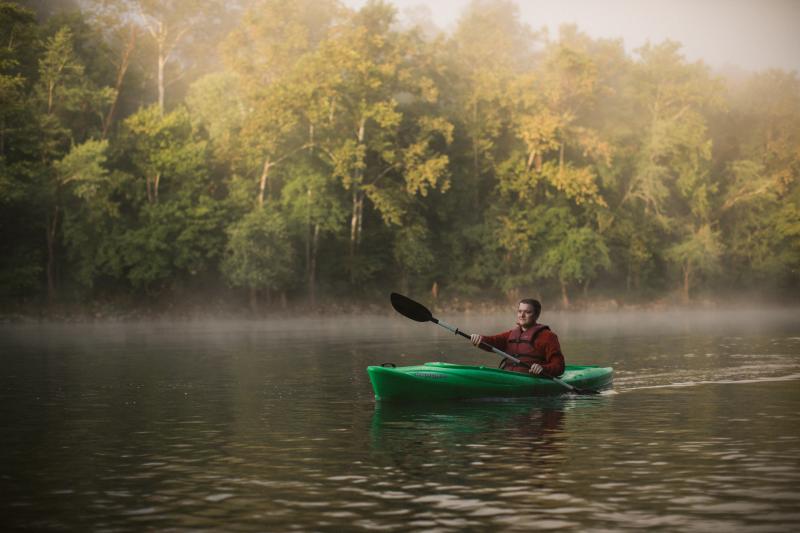 By canoe, kayak, or tube, a local favorite pastime is to gather the crew and experience the Potomac River for a float trip. The stretch of the Potomac River that forms the southern border of Allegany County is separated into three segments that offer short, hour-long floats to all-day floats, and each segment offers unique natural and man-made landmarks and attributes.
HIT THE OPEN ROAD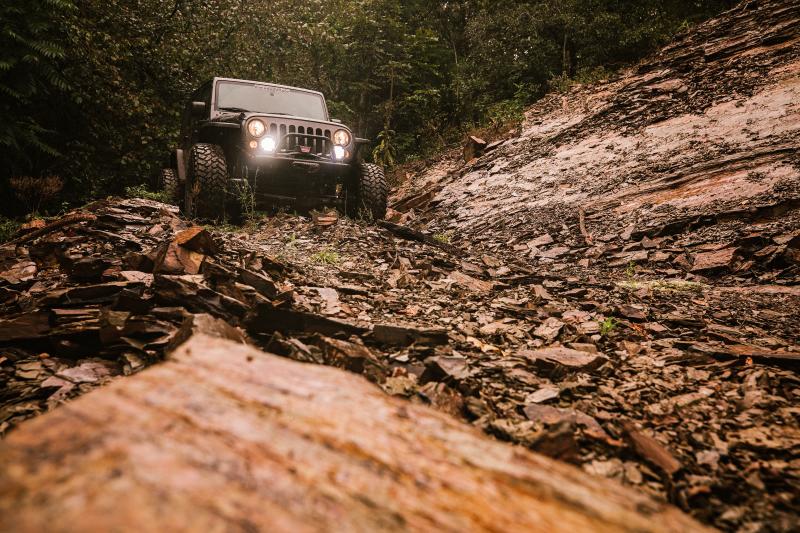 There's nothing more exhilarating than hitting the open road to discover pieces of America's history and the splendor of the great outdoors. America's first road trip started here in Allegany County at mile marker "0" of the Historic National Road - a road that expanded trade and commerce, fueled westward migration, and set the foundation for modern federal highway systems across America. Today, we have many scenic routes to take as you explore Allegany County from your car. Travel along our scenic byways, including the Historic National Road, beverage tours, scenic overlooks, and ice cream trails, using the road trip itineraries we've put together.
MAKE AN ARTFUL WEEKEND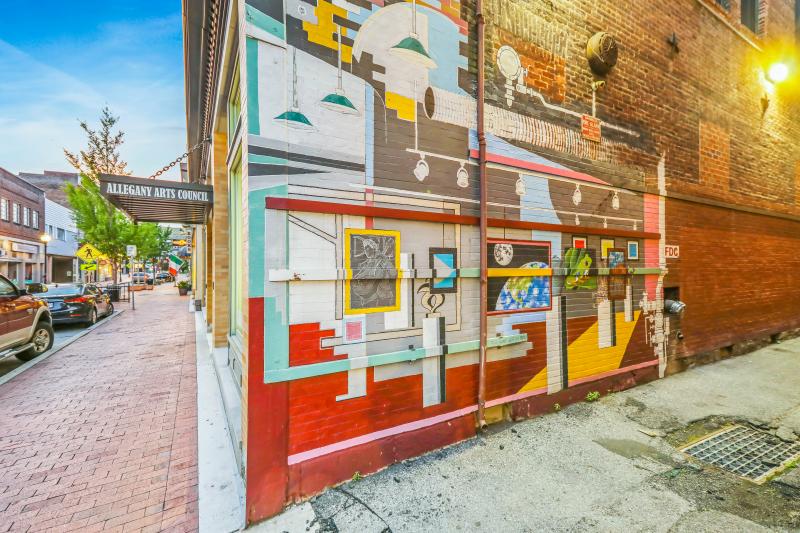 Looking for an artful escape? Allegany County has a flourishing arts scene that lets you view the work of world-class painters and sculptors, discover natural settings ideal for outdoor photography, explore public art, visit galleries, see a show, and more!
EXPLORE MOUNTAIN MARYLAND'S HERITAGE STORY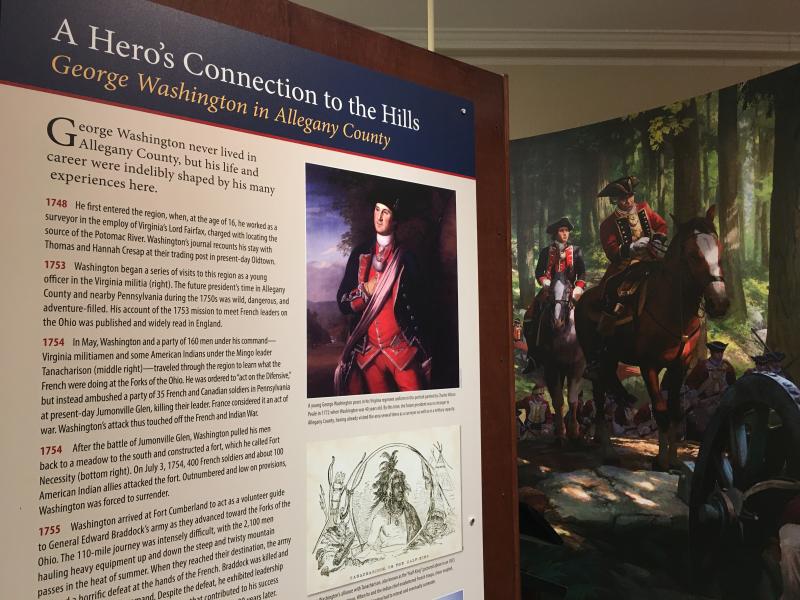 Experience the Passages of the Western Potomac Heritage Area, where the stories of America's early transportation milestones are told in our rivers, rails, trails, mountains, and towns. Meaningful historical interpretations and interactive exhibits found in museums and sites showcase the area's colonial past from George Washington's visit through the 20th century.
GO FOR A ROUND OF GOLF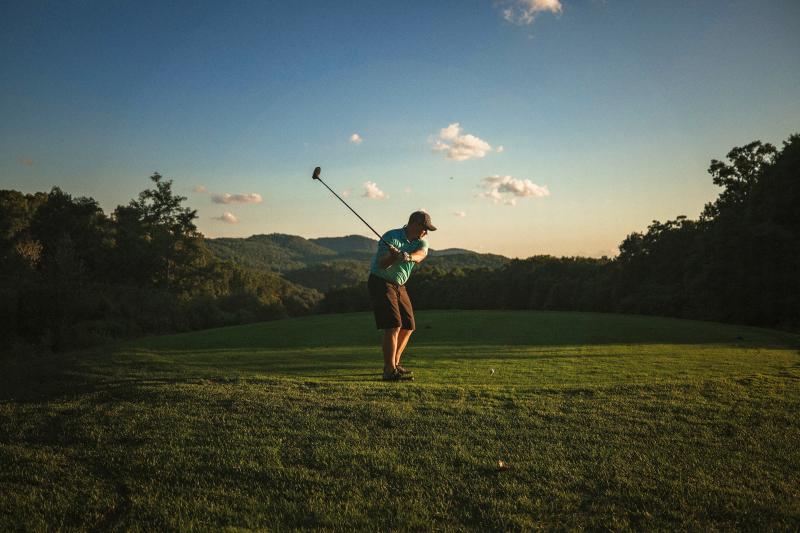 Named by Golfweek Magazine as "Best 2020: Top 50 Casino Golf Courses" and Golfweek's "Best Courses You Can Play in Maryland" awards, the golf course at Rocky Gap Casino Resort is Maryland's only Jack Nicklaus signature golf course. Experience the mountain air and play with the scenic backdrop of the Allegheny Mountains.
LET'S GO FISHING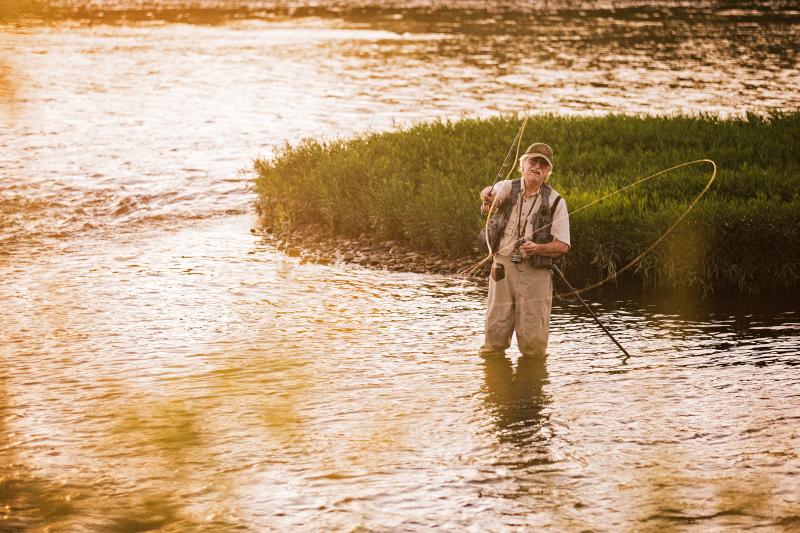 Grab your pole and tackle box, pack up a little cooler, and head outside to some of Allegany County's favorite fishing holes. Whether by boat or along a shoreline, the creeks, rivers, and waterways that flow through the mountains are the perfect place to cast a line and soak up some rays. Find great places to catch rainbow trout, large and smallmouth bass, catfish, walleye, tiger muskie, and more.
TAKE A FOOD AND BEVERAGE TOUR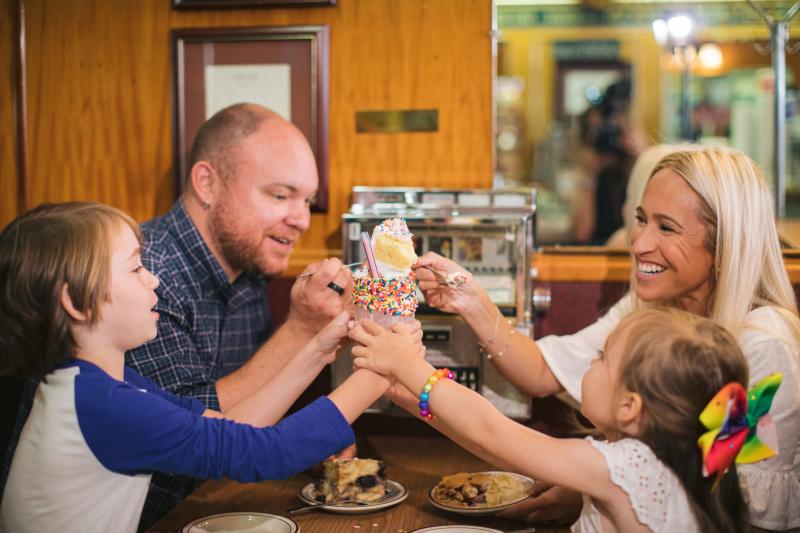 Embark on one of our award-winning food and beverage trails to experience the sweet and bold side of Maryland. Check out the newest Donut and Go Coffee and Donut trail, with 10 stops across 12.5 miles with plenty of pick-me-ups along the way. Or, if you don't mind a little more sugar – one of the stops on the Ice Cream Trail could be the perfect reward after spending the morning enjoying the great outdoors on the Mountain Side of Maryland. If you prefer a less caffeinated, more "adult-beverage" sort of reward, the Tap and Pour Tour features six wineries, breweries, and distilleries.
TAKE A HIKE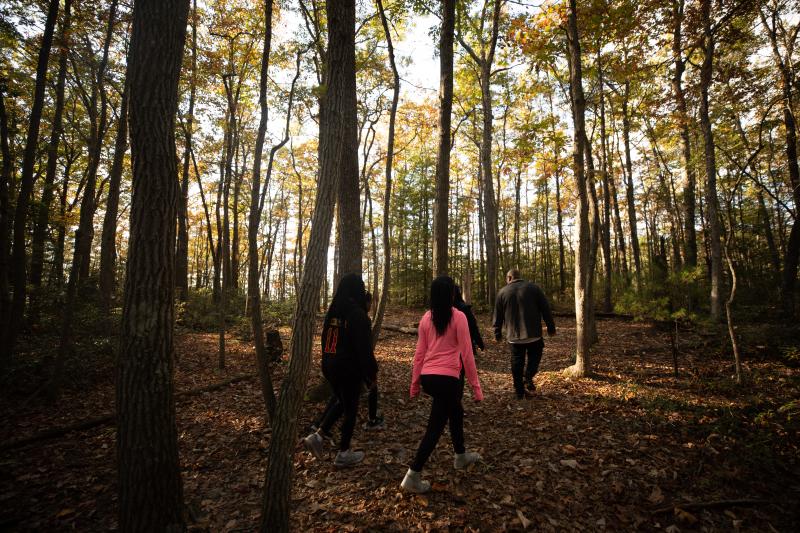 With one in every four acres being public land, Allegany County's 70,000 acres of public land are a haven for brilliant hikes through mother nature. Beyond hiking the C&O Canal Towpath or the Great Allegheny Passage, check out Rocky Gap State Park, which offers over 15 miles of hiking trails best suited for all hiking levels and abilities. If you're looking for a bit more of a challenge, head to Green Ridge State Forest, which offers over 50 miles of hiking trails with some marked as easy and many marked as moderate to difficult.
GEORGE WASHINGTON TRAIL 1753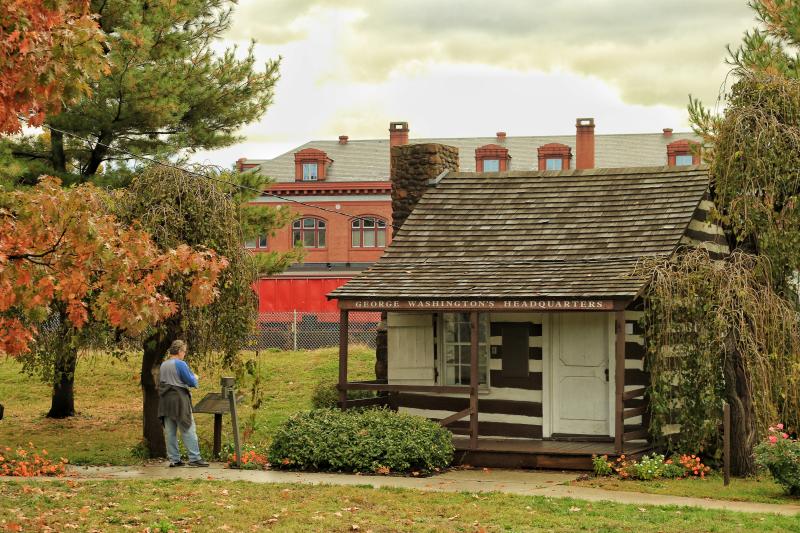 Follow along the George Washington Trail 1753 through Allegany County, the Mountain Side of Maryland, commemorating young Washington's first diplomatic mission to western Pennsylvania - a mission that led to the outbreak of the French and Indian War. Stops include the Michael Cresap House in Oldtown, MD, Prospect Square in Cumberland, MD, and Braddock's Road at St. John's Rock in Frostburg, MD. Explore these three locations as you travel Maryland's portion of the George Washington Trail 1753  to gain a historical perspective on Washington's various other visits to Allegany County in 1748, 1753, 1755-58, and one last time as President in 1794.
CATCH THE NATIVE EASTERN REDBUDS IN BLOOM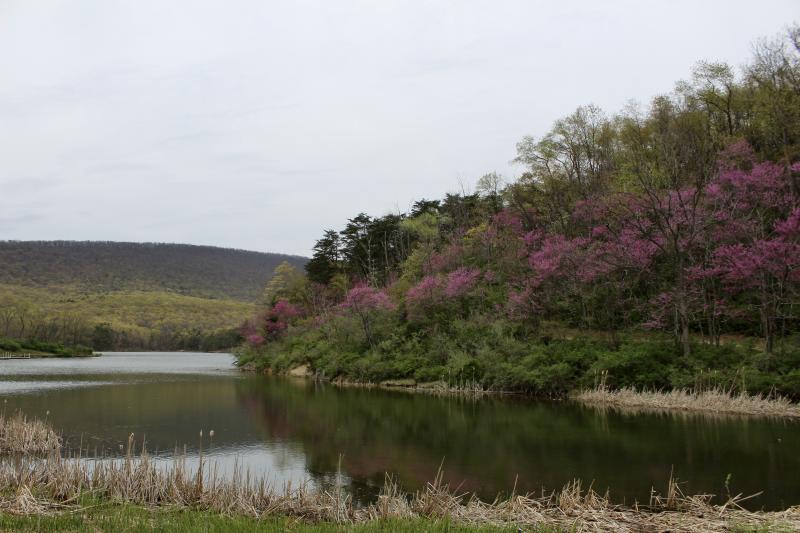 The beautiful reddish-pink flower is one of our favorite first signs of Spring and can be spotted in radiant clusters along Washington Street in Cumberland, MD, throughout our State Parks and forests, and along our scenic byway, the National Road.