We would like to recognize National Public Lands Day by celebrating Allegany County, the Mountain Side of Maryland's nearly 70,000 acres of public land. In fact, one in every four acres in Allegany County is publicly owned, and we are home to the 8th most-visited National Park, the Chesapeake and Ohio Canal National Historical Park. Our public lands provide visitors and the community with the benefit of free or low-cost access to natural and historical places, lush green spaces, and mountain fresh air. National Public Lands Day was established in 1994 and has become the nation's largest single-day volunteer event for public lands. We encourage you to gather a group of family and friends and visit a public space to create your own impact, whether it be park or trail clean up or engaging with other volunteer groups to learn more about development and restoration projects.
For some inspiration on where to visit, we've rounded up some of our favorite public places in Allegany County. 
ROCKY GAP STATE PARK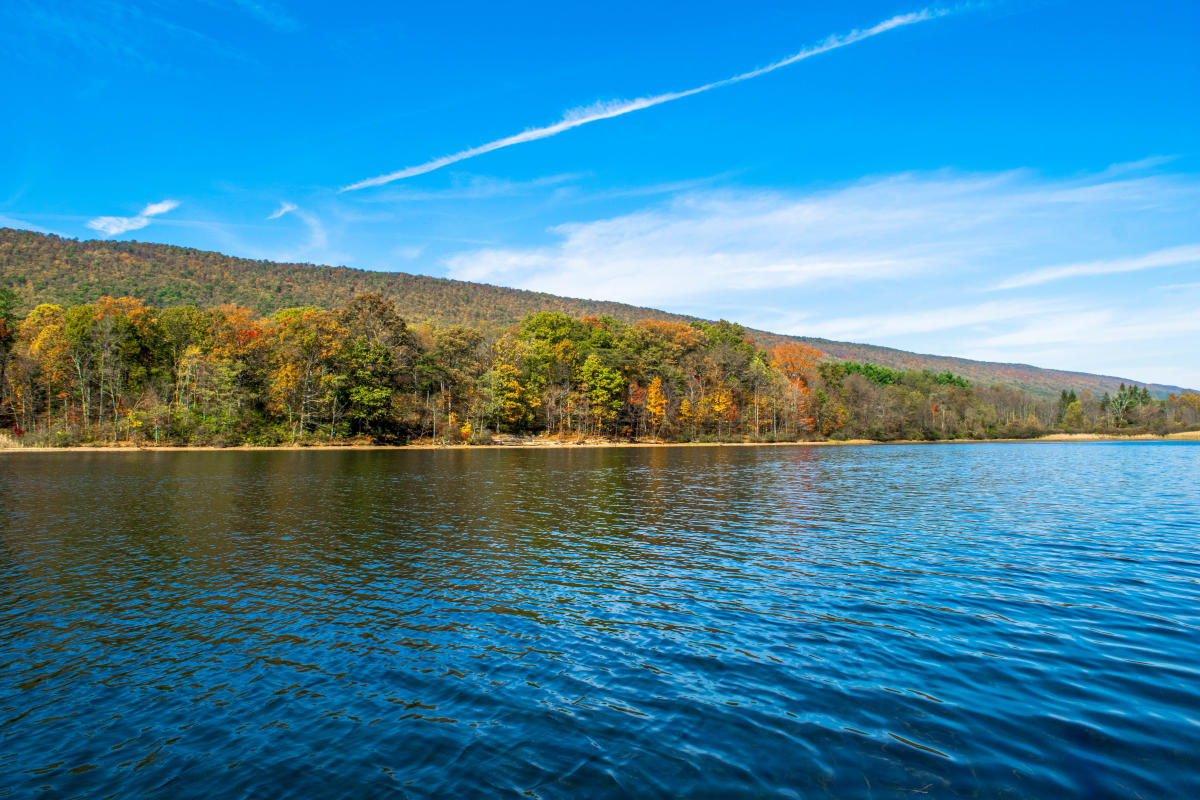 ​Photo by Nathaniel Peck


​​Home to the bluest waters in the state, Rocky Gap State Park encompasses over 3,000 acres of public land surrounding the 243-acre Lake Habeeb. Enjoy over 15 miles of hiking and mountain biking trails, its impressive mile-long gorge, overlooks, and hemlock forest. The popular Lakeside Loop Trail winds through the woods around Lake Habeeb, crosses over foot bridges, and snakes along parts of the shoreline. For a shorter trek with a view, hop on Canyon Overlook Trail, a one quarter mile hike to a breathtaking overlook of the mile-long gorge. Hikers of all abilities will enjoy the Touch of Nature Trail, a paved, one-quarter mile long trail with benches that line the hemlock-lined path.

HOW TO GET INVOLVED: 
Interested in volunteering with Rocky Gap State Park? Volunteers have assisted with park and trail clean ups, become volunteer rangers, built assets for the park, and do general maintenance projects simply to give back. You can learn more by contacting Ranger Mollie Kemp, Volunteer Coordinator, at mollie.kemp@maryland.gov or sign up for volunteer projects at Maryland DNR's Volunteer Portal.
GREEN RIDGE STATE FOREST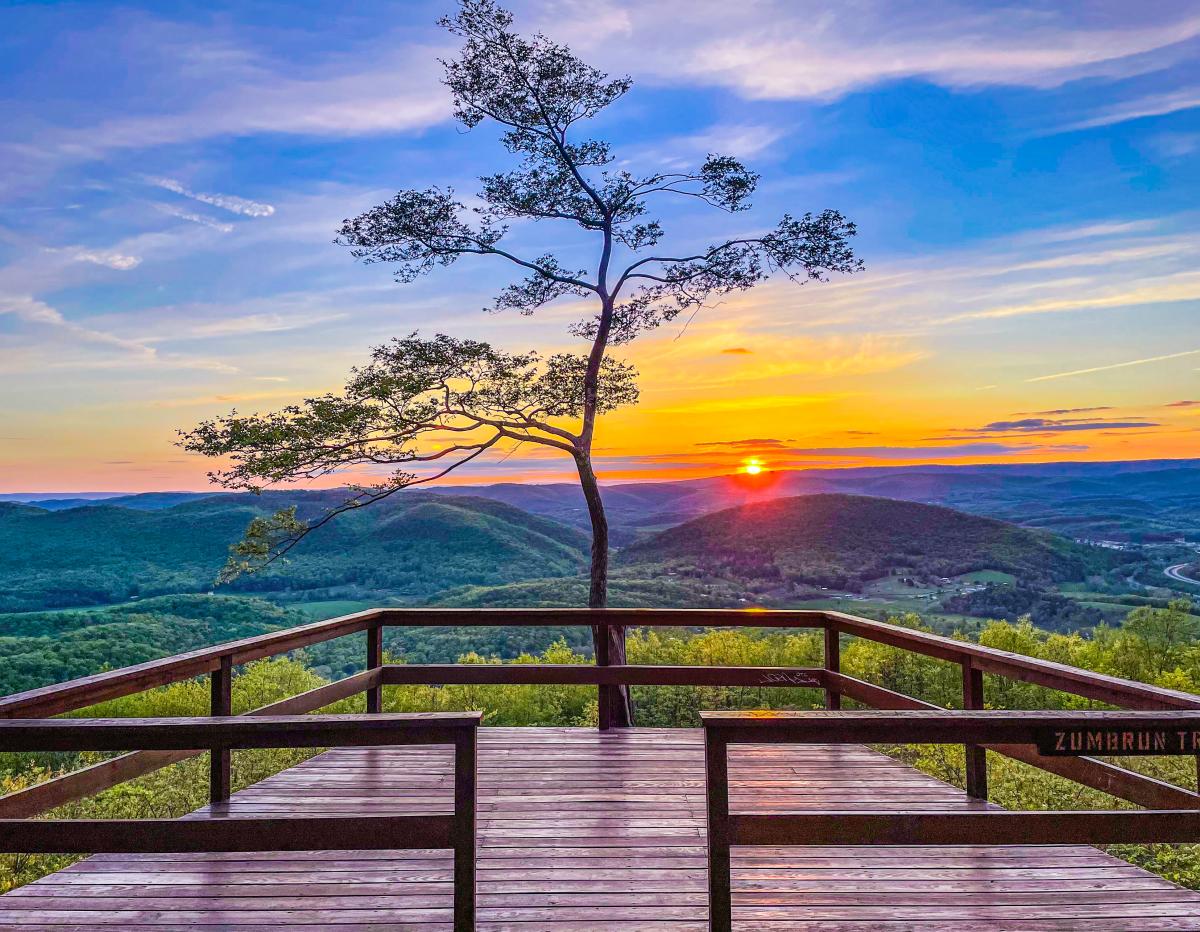 ​Photo by Janelle Muletz

The expansive Green Ridge State Forest is Maryland's largest contiguous state forest, encompassing 49,000 acres of protected land rich in natural and cultural heritage, and remains a "working forest" to conserve and protect the natural ecosystems and resources and connect people to the land. With history dating back to the early 1800s, Green Ridge served as a mining and timber hub, a scouting point during the Civil War, and was later promoted at "The Largest Apple Orchard in the Universe." Discover pieces of its history when you enjoy over 50 miles of hiking trails or the Green Ridge State Forest Driving Tour, which includes stops at five different overlooks including the Zumbrun Overlook from which you can see the peaks and valleys stretching across different states - Maryland, West Virginia, Virgina, and Pennsylvania.

HOW TO GET INVOLVED: 
Learn more about getting involved with Maryland State Forests, through Friends of MD Parks. Visit state forests, they are vital to the economy. If you see something wrong, report it. You can also learn more about volunteering opportunities that involve clean up projects.
C&O CANAL NATIONAL HISTORICAL PARK


Photo by Steve Dean

The C&O Canal National Historical Park encompasses the entire 184.5 C&O Canal that follows the Potomac River from Washington, DC, to Cumberland, MD. As one of the top most-visited national parks in the country, the canal offers visitors and the community a historic treasure honoring the transportation history that kept communities along the Potomac River reliant on the natural resources industry afloat as they sent coal, lumber, and agricultural products to market along the waterway. Today, the park offers a world class cycling and hiking experience along the old Canal Towpath. The scenic trail offers diverse flora and fauna with over 1,500 plant species, including rare plants that thrive due to the unique conditions and habitats the canal provides. 

HOW TO GET INVOLVED: 
The C&O Canal Trust is the nonprofit organization working to protect, restore, and promote the C&O Canal in partnership with the National Park Service. The Trust oversees various volunteer initiatives including the Canal Community Days, Canal Stewards program, group volunteer activities, Quartermasters program, and the personal canal clean-up days. For more information on how to volunteer and get involved, contact the volunteer coordinator at volunteer@canaltrust.org. 
DANS MOUNTAIN STATE PARK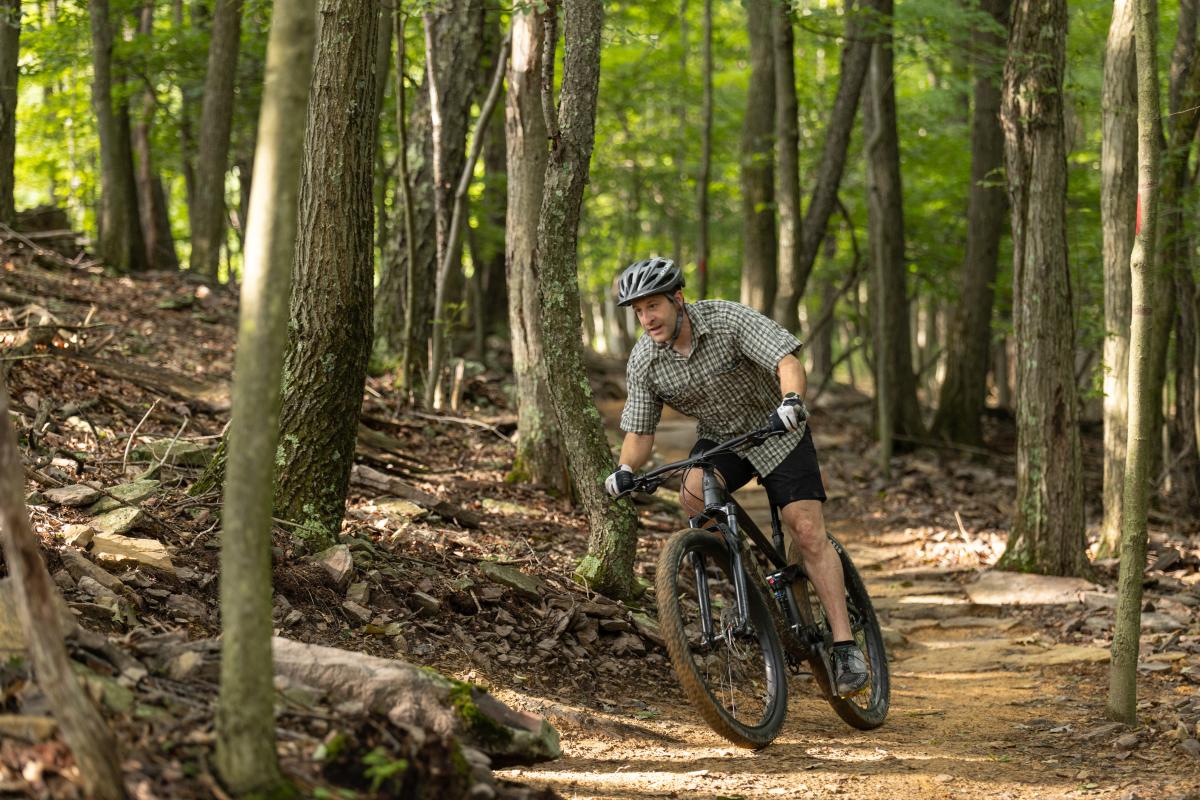 Perched high upon on a 16-mile long mountain in Lonaconing, Maryland, Dans Mountain State Park is a 481-acre park offering group pavilions, a playground, fishing pond, fully accessible swimming pool, and a brand new hiking and mountain biking trial. The new trail is approximately five miles in length and is rated moderate in difficulty with some challenging sections due to the variability of terrain and changes in elevation. 

HOW TO GET INVOLVED:
The Dans Mountain Park Association is a non-profit volunteer club dedicated to supporting the park through a variety of means. Members of the club provide hands-on assistance with special events, such as the annual fishing rodeo and Easter egg hunt. They also provide behind-the-scenes support by serving as advocates for the park and assisting with various promotional efforts for the park. Contact Ranger Julia Musselwhite for more information on volunteer opportunities at julia.musselwhite@maryland.gov.
GREAT ALLEGHENY PASSAGE TRAIL

The Great Allegheny Passage is a world class bike and pedestrian trail that runs 150 miles from Cumberland, MD, to Pittsburgh, PA. The nearly level path is surfaced with crushed limestone and follows old footpaths and abandoned railroad corridors through the woods. Starting from the Mile "0" Medallion at Canal Place in Cumberland, explore the great features along the Great Allegheny Passage such as the Cumberland Narrows, a natural water gap formed over thousands of years creating the gorge that we now know as Wills Creek; the famous railroad landmark Helmstetter's Curve, a horseshoe curve with a picturesque view; or the Bone Cave, where fossils of a saber-toothed cat were uncovered during rail line construction in 1912. Just past the Mason-Dixon Line Park into PA, enjoy the resting point at Big Savage Overlook where you can see a beautiful vista of rolling mountains from three different states - Pennsylvania, Maryland, and West Virginia. 

HOW TO GET INVOLVED: 
The Great Allegheny Conservancy serves as the overarching coordinating program for the Great Allegheny Passage Trail, with representation from each county and operating organization on the board of directors. The Maryland portion of the trail is owned by Allegany County with the Mountain Maryland Trails serving as the advocacy and volunteer group for the trail. Mountain Maryland Trails coordinates maintenance and development projects as well as volunteer clean up days. Visit their website to learn more about getting involved with the Great Allegheny Passage Trail.