It's no surprise that Thanksgiving is America's second-favorite holiday, and we know it's purely for the food. As a culture, we've perfected dozens of ways to prepare a turkey. Each year, we come up with new and unique twists to the traditional American dressing. There are hundreds of articles on the perfect table setting and what dishes you must include for the Thanksgiving meal. There's nothing more satisfying than an overloaded plate and a post-gorge nap. And while overindulging on all the Thanksgiving-day favorites should probably be reserved for just this one day a year, who says you can't pick bits and pieces of your Thanksgiving favorites to enjoy throughout the rest of the year. We've highlighted Mountain Maryland menu items, inspired by some of the most popular dishes on the Thanksgiving table.
For The Turkey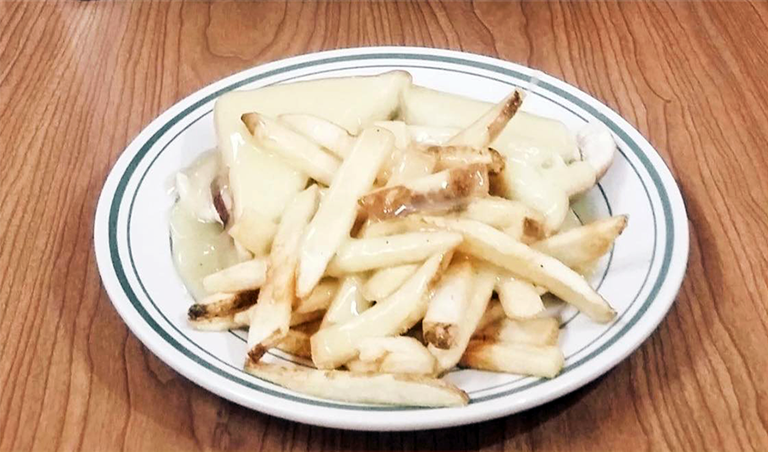 HOT ROAST TURKEY SANDWICH - PRINCESS RESTAURANT
12 W Main Street, Frostburg, MD 21532
(301) 689.1680
If there's anything that will remind you of a Thanksgiving meal, its turkey and mashed potatoes smothered in gravy. A customer-favorite, the Hot Roast Turkey Sandwich is a thick-sliced turkey sandwich, covered in chicken gravy with a side of mashed potatoes or french fries. 
TAVERN CLUB - CORNER TAVERN AND CAFE
171 N Centre Street, Cumberland, MD 21502
(240) 362.7534
It seems so simple, but it's done so well. Stop by to try their Tavern Club, with turkey, bacon, spinach, tomato, avocado, chipotle mayo, and cheddar cheese in a wrap. 
---
For the Green Beans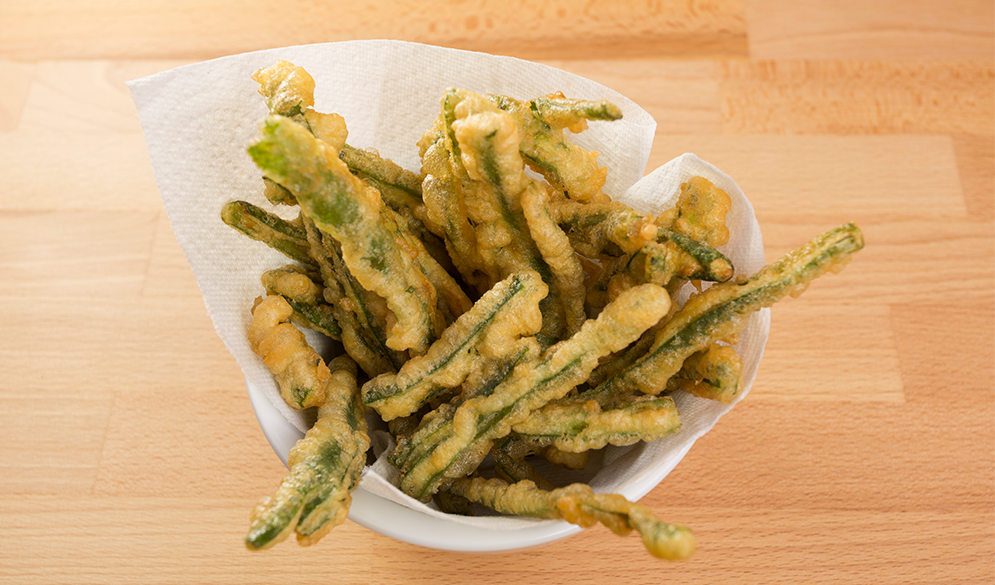 CRISPY BATTERED GREEN BEANS - SAND SPRINGS SALOON AND STEAKHOUSE
188 W Main Street, Frostburg, MD 21532
(301) 689.8085
Not quite as traditional as what's served on the Thanksgiving table, but who doesn't like battered and fried vegetables? Head to Sand Springs Saloon and Steakhouse for their Crispy Battered Green Beans.
GARLIC GREEN BEANS - LAKESIDE GRILLE
16701 Lakeview Road, NE, Flintstone, MD 21530
(301) 784.8444
This new, 4,000 square-foot Lakeside Grille offers spectacular views overlooking Lake Habeeb at Rocky Gap Casino Resort. The upscale steakhouse menu features premium local and regional steak, chops, and seafood entrees, but you will absolutely love the garlic green beans, with crispy garlic, soy sauce, and ginger, to compliment your dish.  
---
For the Root Vegetables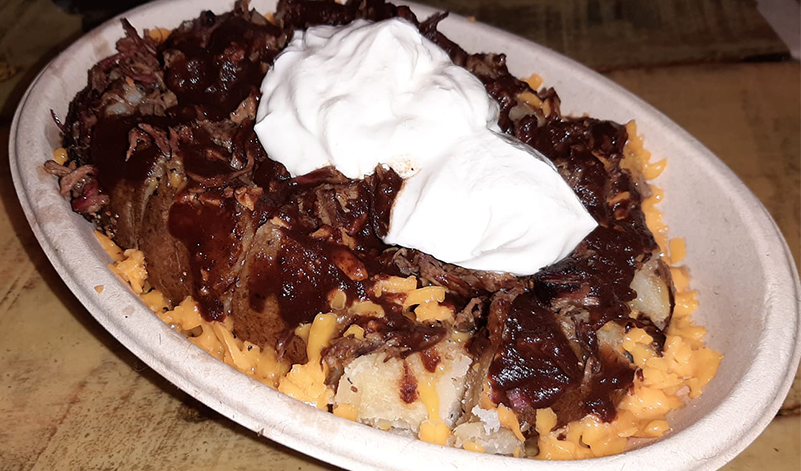 BUILD YOUR OWN BAKER - LOST MOUNTAIN BBQ
49 N Centre Street, Cumberland, MD 21502
(240) 362.7574
This carry out only restaurant features some of the area's best BBQ, and with toppings like brisket, pork, bacon, original BBQ sauce, nacho cheese, chili, jalapenos, and more, this will for sure rank as the best baked potato you can get to satisf your Thanksgiving root vegetable cravings. 
SWEET POTATO FRIES - THE BEACH CLUB
202 Center Street, Frostburg, MD 21532
(240) 284.2191
Welcome one of Frostburg's newest restaurant, The Beach Club, when you stop in to try their lightly battered sweet potato fries, served with their house Boom Boom sauce. 
---
For the Cranberries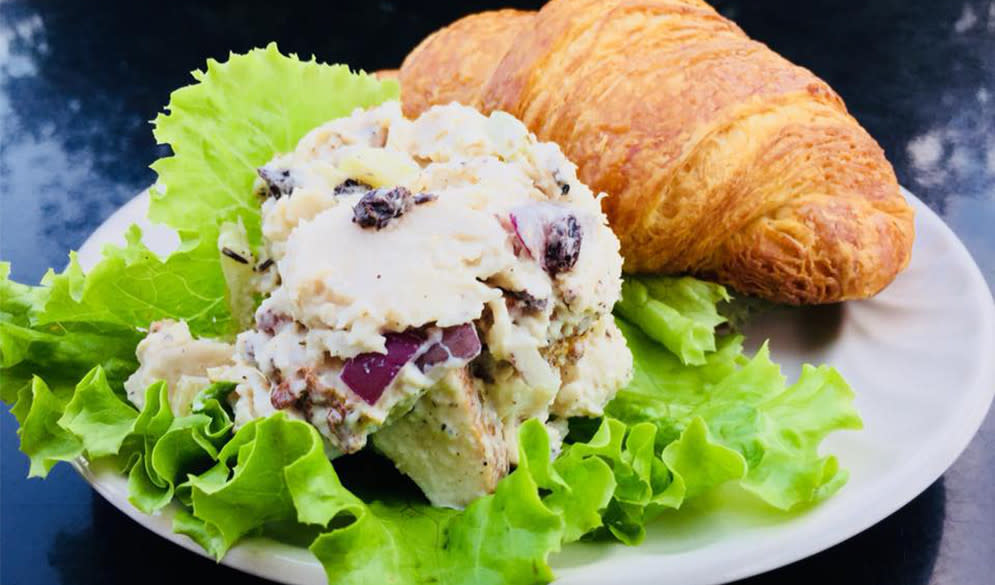 CRANBERRY CHICKEN SALAD - QUEEN CITY CREAMERY AND DELI
108 W Harrison Street, Cumberland, MD 21502
(301) 777.0011
Enjoy this chunky chicken salad, blended with seasoning and cranberries that make it a little sweeter than traditional chicken salad. It's perfect on a toasted croissant! 
SPINACH SALAD - THE TOASTED GOAT
11 W Main Street, Frostburg, MD 21532
(240) 558.9463
Stop into Toasted Goat to savor this salad with fresh baby spinach leaves topped with sun-dried cranberries, sliced apples, pecans, and goat cheese. 
---
For the Dinner Rolls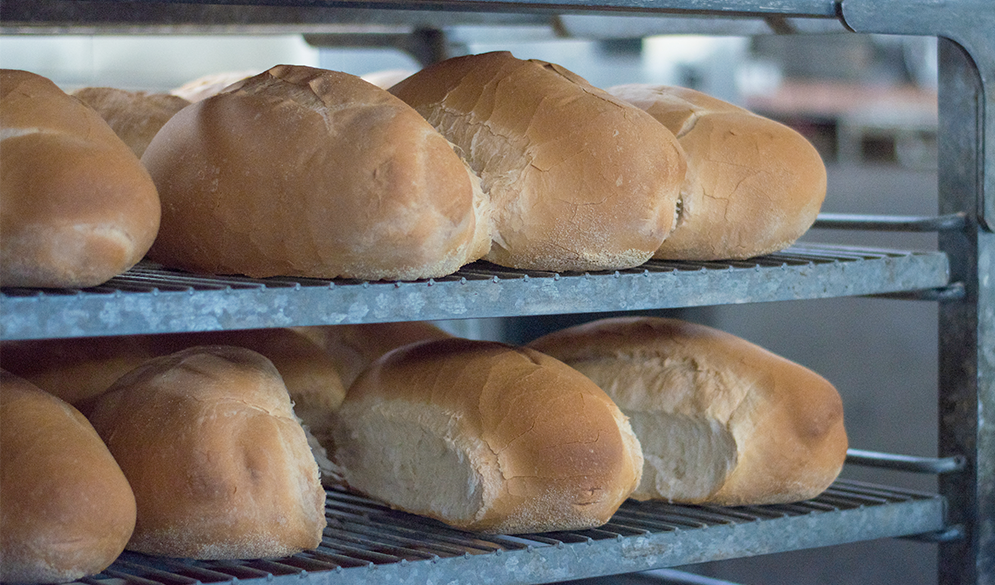 CAPORALE'S BAKERY
153 N Mechanic Street, Cumberland, MD 21502
(301) 722.7755
One of Mountain Maryland's oldest businesses, Caporale's Bakery has been a house favorite since 1906. Grab a pack of their dinner rolls next time you're craving to add that from-scratch addition to the dinner table.
LORENZO'S FROSTBURG BAKERY
10-12 S Broadway, Frostburg, MD 21532
(301) 689.6570
Established in 1985, Lorenzo's Frostburg Bakery has been a staple to Broadway with its wildly popular donuts, cookies, and pastries, as well as their homemade bread and dinner rolls.
---
For the Pie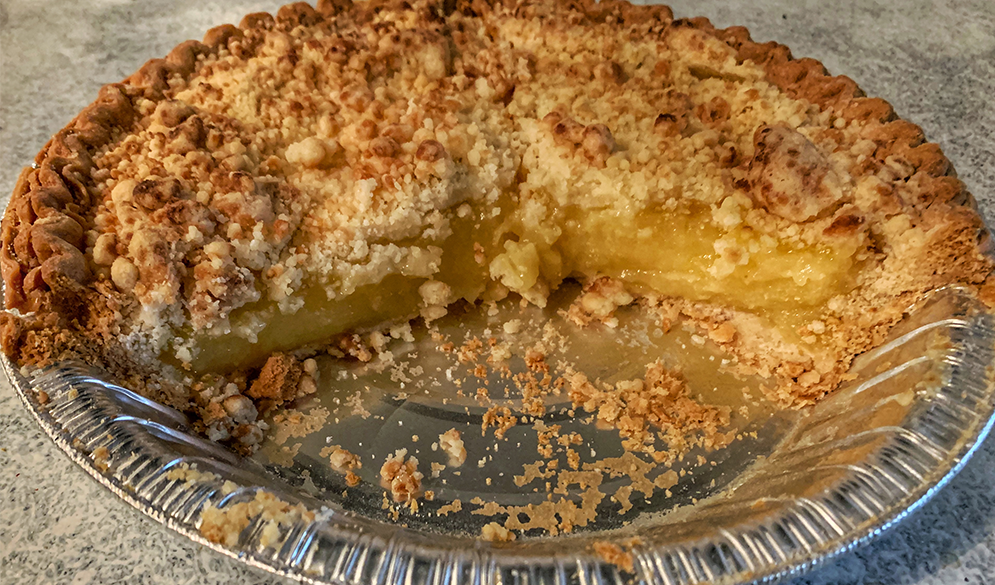 ELLIE'S DELI
2 Decatur Street, Cumberland, MD 21502
(301) 724.5211
Word on the street is they've got the best pies in town. Straight from the bakery, choose from traditional pies like apple, blueberry, and pumpkin pies or from their specialty selection like Lemon Krunch, coconut cream, and Graham Cracker pies.
PRINCESS RESTAURANT
12 W Main Street, Frostburg, MD 21532
(301) 689.1680
Like any great hometown diner, the Princess Restaurant is known for its amazing pie. Their house specialty is their Coconut Cream Pie, made with the family secret recipe.  Stop in for a slice or enjoy it a la mode.
---
For the Drink Cup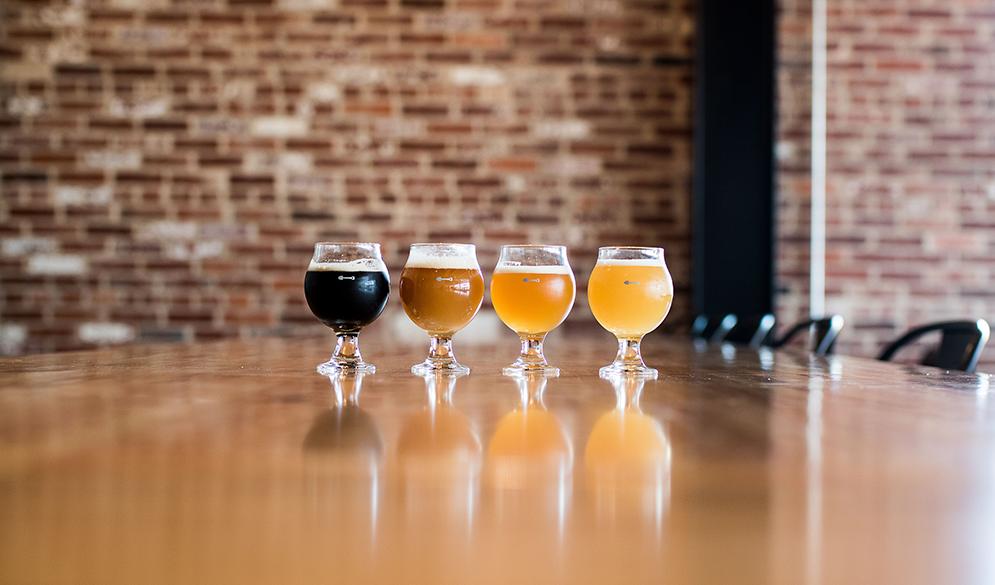 For award-winning breweries, wineries, and distilleries here in Allegany County, be sure to check out the Mountain Maryland Tap and Pour Craft Beverage Tour.