In honor of National Bike Month, Allegany County Tourism welcomes quest blogger Brett Showalter to answer the following question:
We all love riding our bike, but what is it about Allegany County that makes riding so much better?
I will begin with the variety of riding terrain you can find along the way. From the ever-popular rail-trail routes along the Great Allegheny Passage and C&O Canal to the cross country mountain offerings at Rocky Gap State Park, and my personal favorite, the phenomenal rolling road riding a la pavement, stretching throughout the land.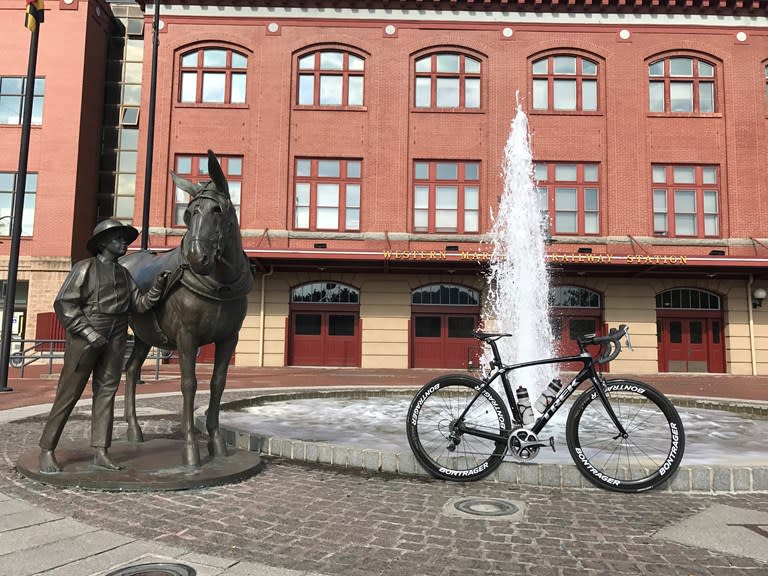 Speaking of the incredible road riding, my second reason Allegany County is a cycling haven is the scarcity of vehicular traffic. Once you leave any of our cityscapes, you spin into the arteries that used to be bustling with vehicular traffic but have since slowed to local residents due to I-68 carrying the transportation load for us.
Riding along the pavement will carry you to my third reason on the list, which is the beautiful scenic routes introducing you to amazing views. In the valleys, you will find busy streams occupied with fisherman, a wide array of friendly critters, and plentiful vegetation. The true show stealers are the summits that you arrive upon after putting in many pedal strokes of hard effort. Wills Mountain, Dan's Rock, and Iron's Mountain are a few of my favorites along the journey. I enjoy hopping out of the saddle for a few moments to hydrate and breathe in the amazing scene that you have just put yourself in the middle of.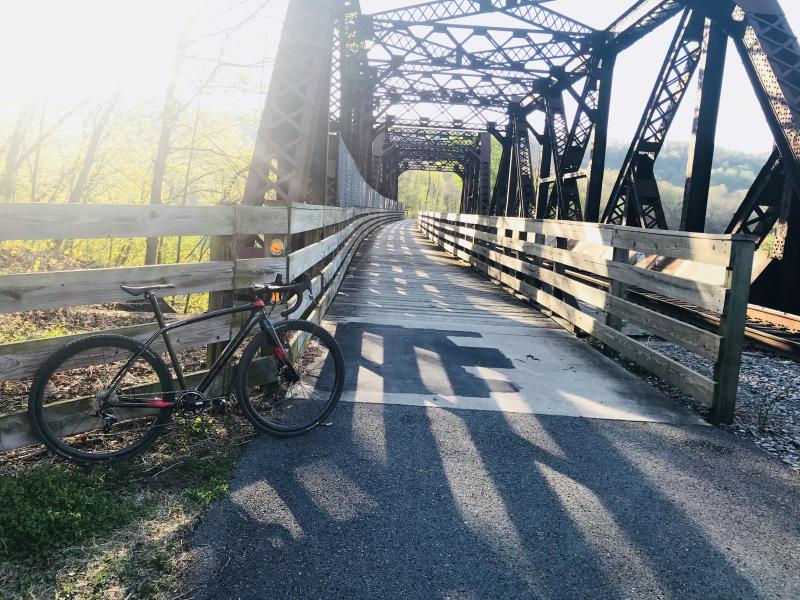 Quenching my thirst brings me to my number four reason on the list, which is the convenience of nutrition along the way. While pedaling throughout Allegany County, there are locations along the way with natural springs to drink cold, clean water. In the middle of a long, hot summer ride, it is nice to have an oasis to reach for while watching the pavement bubble. Spread throughout the hills are also many convenience stores, both small and large. Grabbing a drink refill and snack can be a real ride saver if you miscalculate what you need for the day. There are plenty of hidden places for amazing baked goods, refreshing adult beverages, and shade scattered amongst the land. My personal hotspots are Baltimore Street Grill for the outdoor dining and post ride recovery meals, the Frostburg Freeze for ice cream and fried anything, and the Corner Tavern and Café for post ride rehydration of the caffeine and adult blend.
My final and most important reason to cycle in Allegany County is…..mountains; they just make everything better! After the hard effort, you put into every climb, you reach a picturesque vista, followed by a long and winding descent to catch your breath. Allegany County has cycling clubs and teams to ride with, thoughtful motorists who acknowledge cyclists, and friendly faces to greet you during and after your ride. This place that I call home is truly the cycling haven that no one knows about unless you are in the know.