Witnessing the brilliant autumn in Allegany County, the Mountain Side of Maryland, is an unparalleled experience for all lovers of nature and the outdoors. With scenic overlooks, a world-class bike trail through the mountains, tree-lined scenic byways through some of the area's historic towns, and 60,000 acres of public land, there are plenty of opportunities to check this experience off your bucket list. With fall leaf-peeping season right around the corner, we put together a list of must-see/must-do fall foliage activities and experiences across the county.
Visit a Lookout!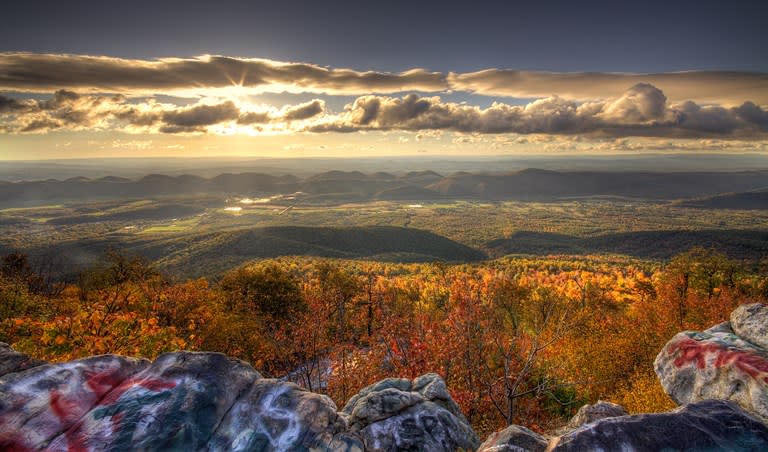 Here in the mountains, there are many points that make you feel like you are on top of the world, literally. Visit Point Lookout on Green Ridge State Forest, Town Hill Overlook along the Historic National Road, or Dans Rock Overlook, one the county's most-recognized overlooks. Each of these points provides spectacular and colorful landscapes, with iconic views of the Potomac River, Allegany County, and even Sideling Hill and parts of West Virginia and Pennsylvania. In addition to beautiful views, the overlooks contain history that dates to colonial times and the French and Indian War.
Take a Driving Tour!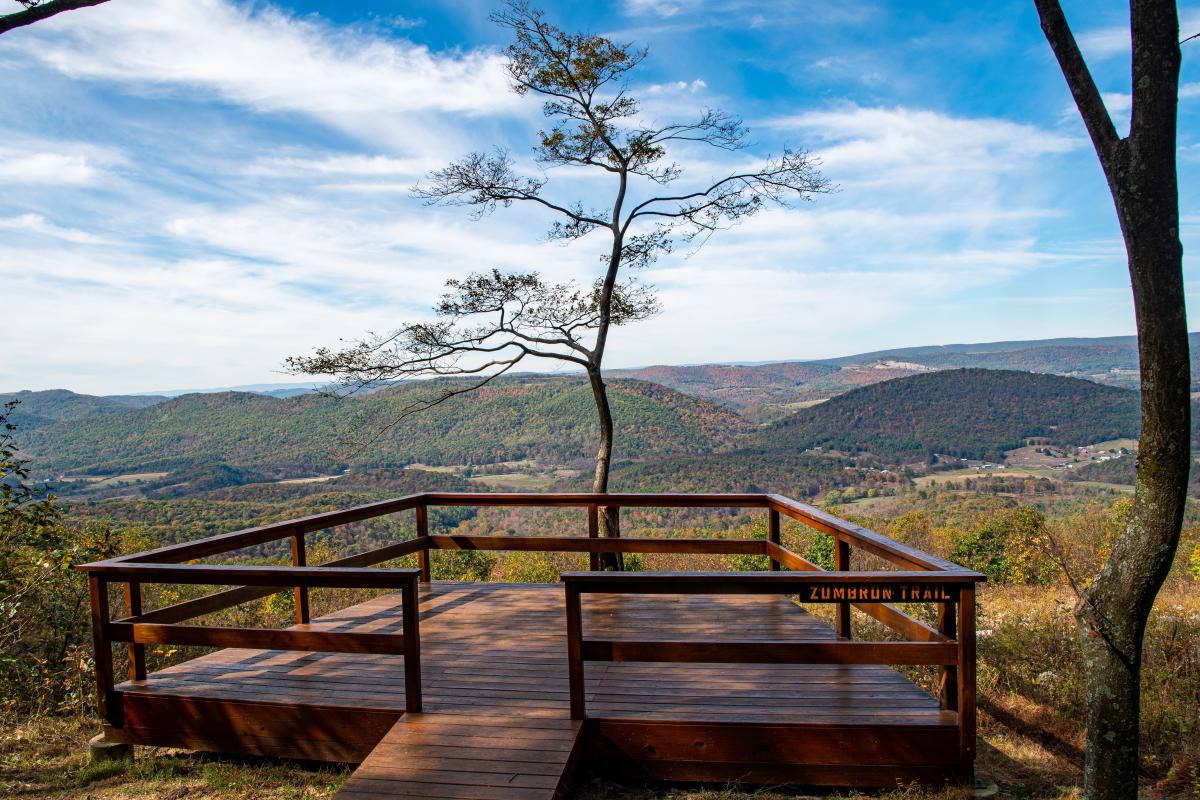 Hit the Green Ridge State Forest Scenic Driving Tour, a 44-mile route through Maryland's largest contiguous piece of public land, and experience the magic of fall as you traverse by car to five overlooks along the trail. Located in the ridge and valley province of the Appalachian Mountains, Green Ridge State Forest is rich in natural and cultural heritage and is sure to be a breathtaking autumn drive along these leaf-lined roads. Or, hop on one of Allegany County's Scenic Byway systems, offering inviting views, magical main streets, enduring history, and engaging places along the Historic National Road Scenic Byway, C&O Canal Scenic Byway, and the Mountain Maryland Scenic Byway.
Ride the Rails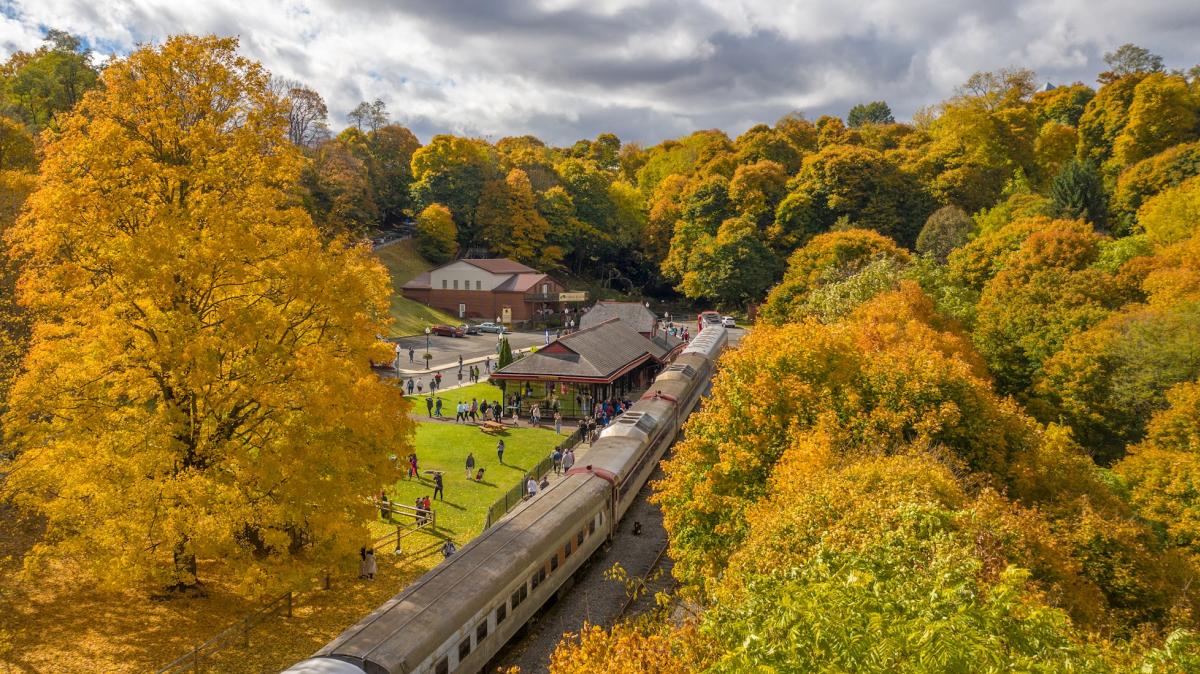 Hop aboard the Western Maryland Scenic Railroad where you'll ride through the colorful mountains of changing leaves on a 4½-hour round trip. Starting and ending at the historic depot in downtown Cumberland, passengers will enjoy a 90-minute layover to explore the neighboring mountain town of Frostburg.  Or, ride the rails a different way with Tracks and Yaks, Maryland's first rail biking excursion. Leisurely pedal your way through scenic mountain views, including the famous Helmstetter's Curve.
Hop on a Bike!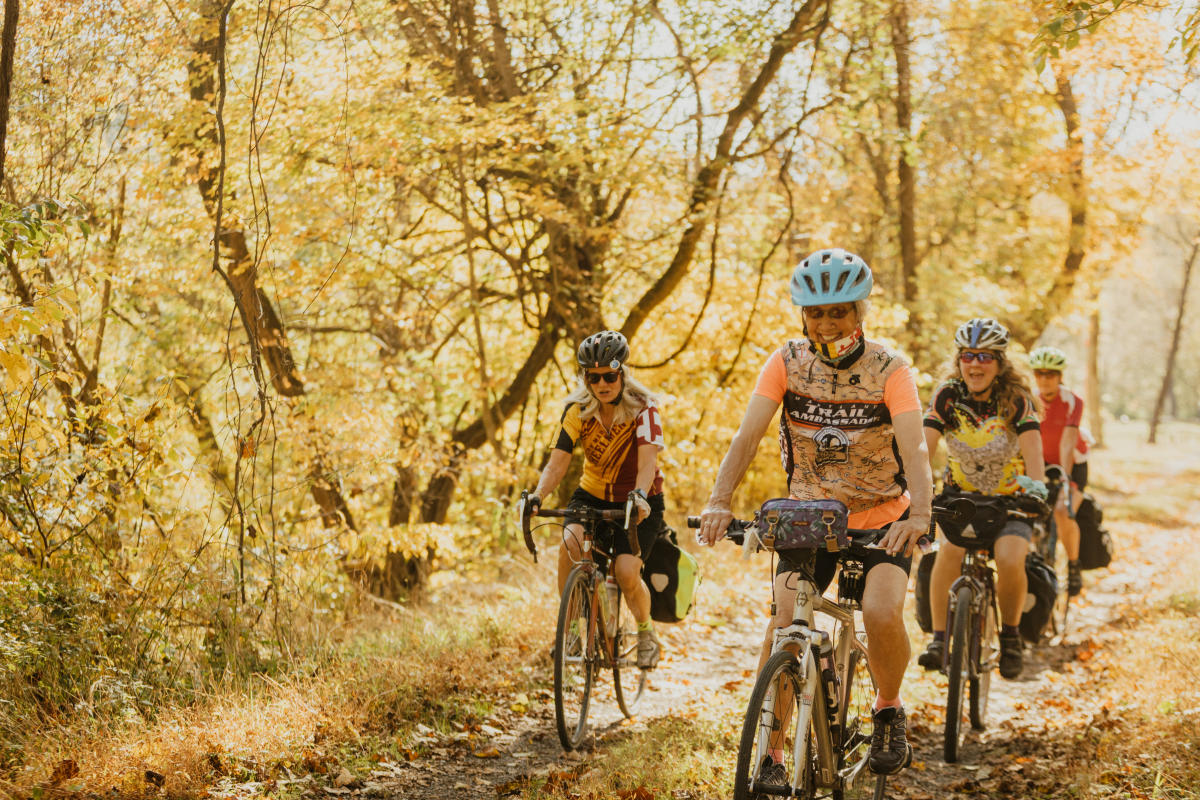 With access to two world-class trails, the Great Allegheny Passage and the C&O Canal Towpath, and ideal road riding conditions with low traffic, cyclists love the routes available here in Mountain Maryland. Routes will take you into rural areas that showcase the natural beauty of our region. Find out just why the Great Allegheny Passage made the list for National Geographic's 'Best Fall Trips' as you bike through this forest-lined rail trail, following the old Western Maryland railway bed between Allegany County's two trail towns, Frostburg and Cumberland. Be sure to explore our road routes with the Ride with GPS app, with mapped road rides to view the region's stunning fall foliage by bike on the open road. And, for beginner mountain bikers and beyond, check out the vibrant treks on the mountain biking trails of Rocky Gap State Park and Green Ridge State Forest.
Take a Hike!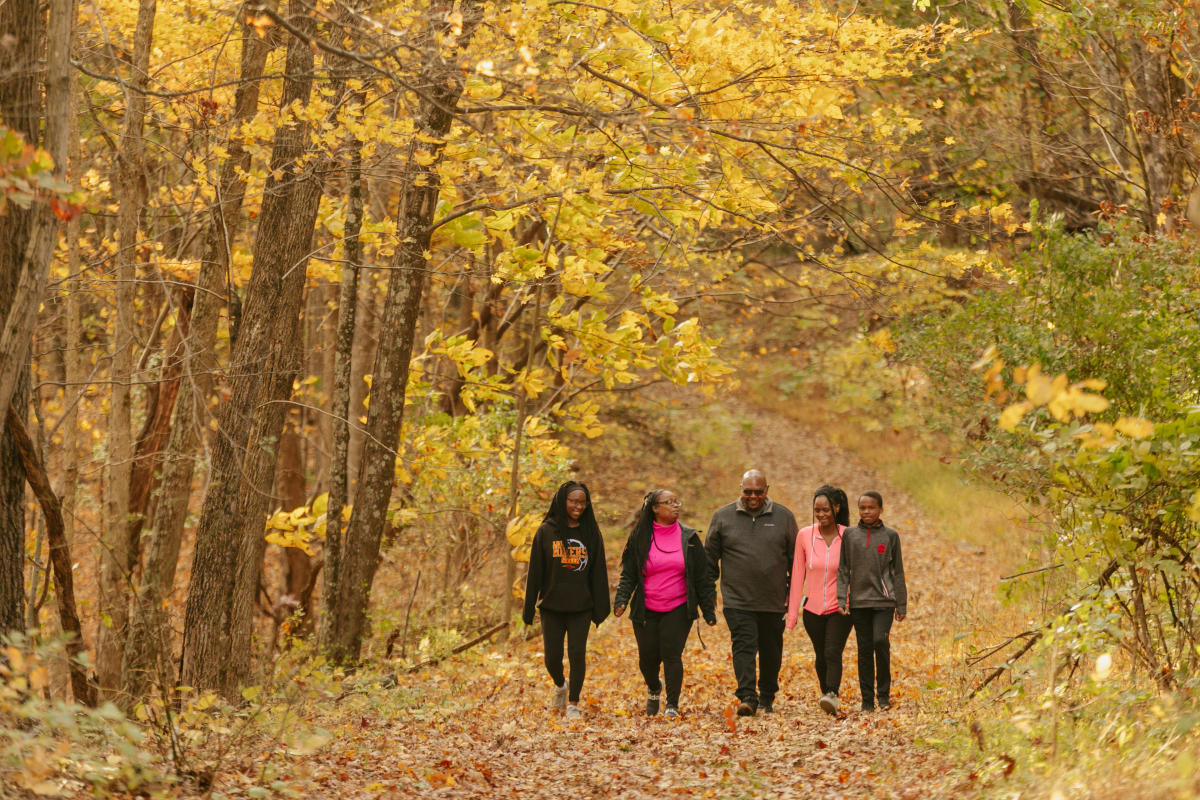 Whether you want to get out into nature or stick to a more urban street walk, Allegany County has some great trails and hikes, perfect for viewing peak leaf season. Take a walk through any of the Historic Districts in Cumberland and Frostburg for beautiful architecture and brilliant trees lining the brick sidewalks and streets. For nature lovers, Green Ridge State Forest and Rocky Gap State Park offer close to 100 miles of hiking trails for the novice to the expert, with well-groomed to more rugged trails, all worth a visit for some fall colors. 
Dine in the Outdoors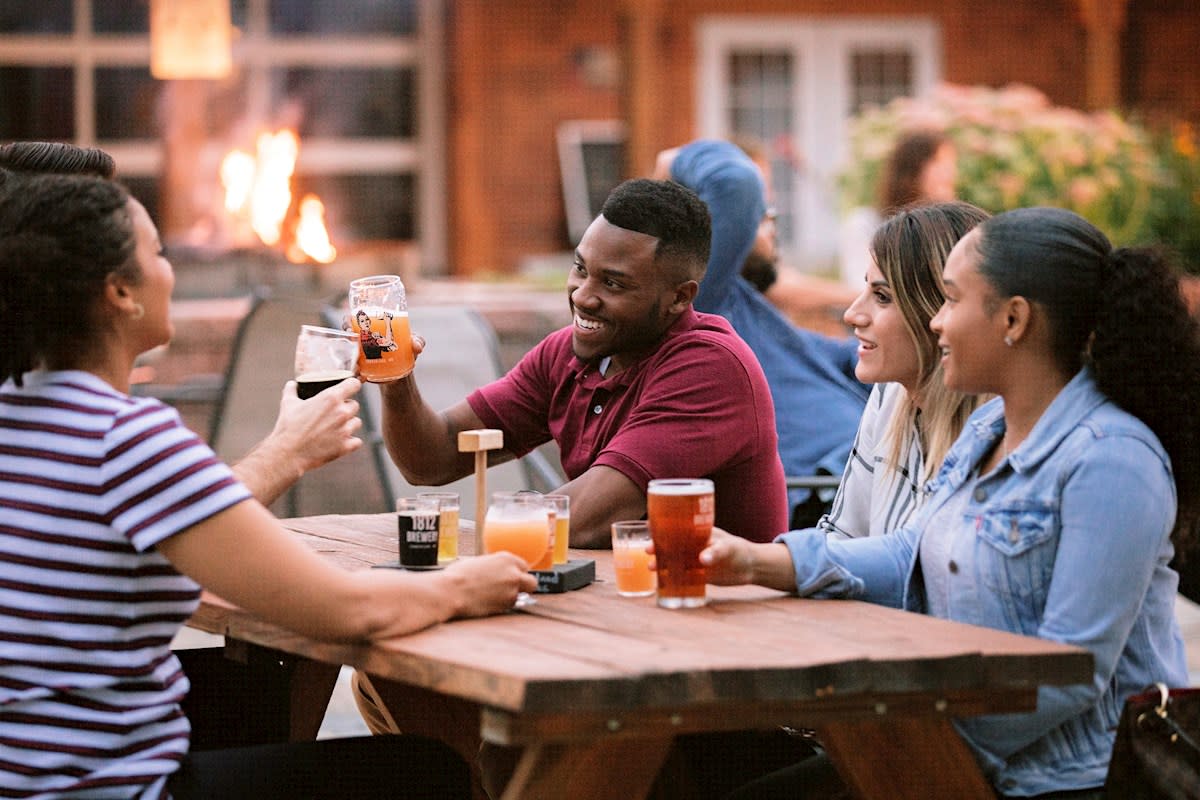 After you've soaked in the miles of colorful adventure, be sure to refuel with some outdoor dining, especially stunning in the open air of the pedestrian mall of Downtown Cumberland, with the mountains as your backdrop, or at one of the wineries or breweries along the Mountain Maryland Tap and Pour Craft Beverage Tour.
 One thing we know for sure is that Mountain Maryland is the perfect place to catch brilliant expressions of fall.