We are all buzzing with the news that the Powerball jackpot ticket was sold in our own backyard, right here in Mountain Maryland. As the fifth-largest Powerball jackpot pays out a total of $731.1 million, some lucky winner is roaming around our mountain home. We all checked our tickets and messaged our family members to see if it happened to be us.
Though many of us checked our numbers with disappointment and the excitement of the news settled, we remember just how lucky we are to have Mountain Maryland as our home. We thought we'd share our top 10 list of why we hit the jackpot every day.
Top 10 Reasons We Hit the Jackpot in Mountain Maryland Every Day
1. C&O Canal National Historical Park

This treasured national park, which sits in the heart of the Cumberland, MD, at the Canal Place Heritage Park, was the 11th most-visited national park in the US in 2019 and preserves and interprets the 19th-century transportation canal from Washington, DC, to Cumberland, MD. The C&O Canal Towpath, a 12-foot wide, nearly-level path built for mules to pull the canal boats along the canal, is an internationally-recognized biking and pedestrian trail stretching 184.5 miles from Georgetown its terminus in Mountain Maryland's hometown Cumberland, MD. The C&O Canal National Historical Park celebrates this year its 50th Anniversary of joining the National Park System
2. Great Allegheny Passage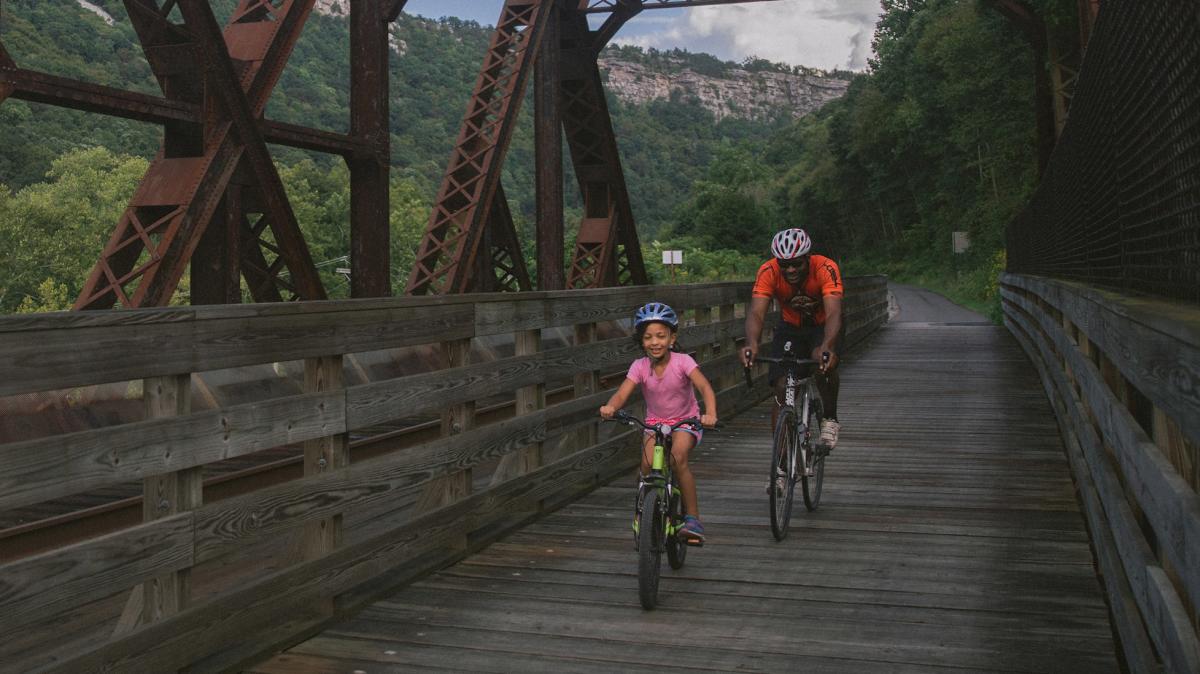 Connecting right to the terminus of the C&O Canal Towpath, the Great Allegheny Passage trail is a world-class recreation rail-trail, following abandoned rail beds for 150 miles from Cumberland, MD, to Pittsburgh, PA. Together, the Great Allegheny Passage and the C&O Canal Towpath form 334.5 miles of contiguous recreation trail stretching from Pittsburgh, PA, to Washington, DC, converging right in the heart of Cumberland, MD.
3. America's First Road Trip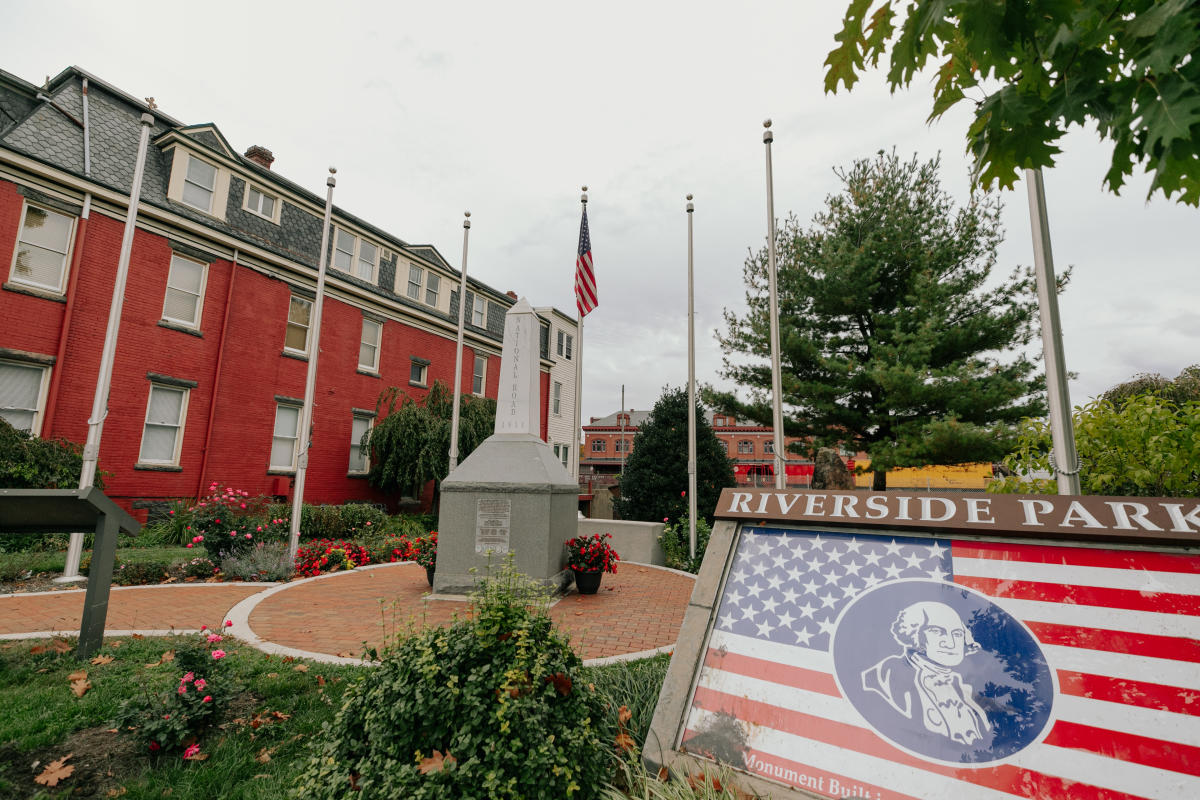 We're home to Mile Marker "Zero" of the Historic National Road, America's first federally funded highway. It was the brainchild of Thomas Jefferson and the gateway to America's westward expansion. So ... you could say that we're the home of America's very first road trip! Today, you can take a mini road trip around Allegany County to learn more about the history of the National Road when you visit the Historic National Road Mile Marker "0" Monument at the Canal Place Heritage Park; the "Crossroads of America" exhibit at the Allegany Museum; the Lavale Toll Gate House, which was the first erected structure on the National Road;  and explore the towns that owe their beginnings to its development. 
4. Western Maryland Scenic Railroad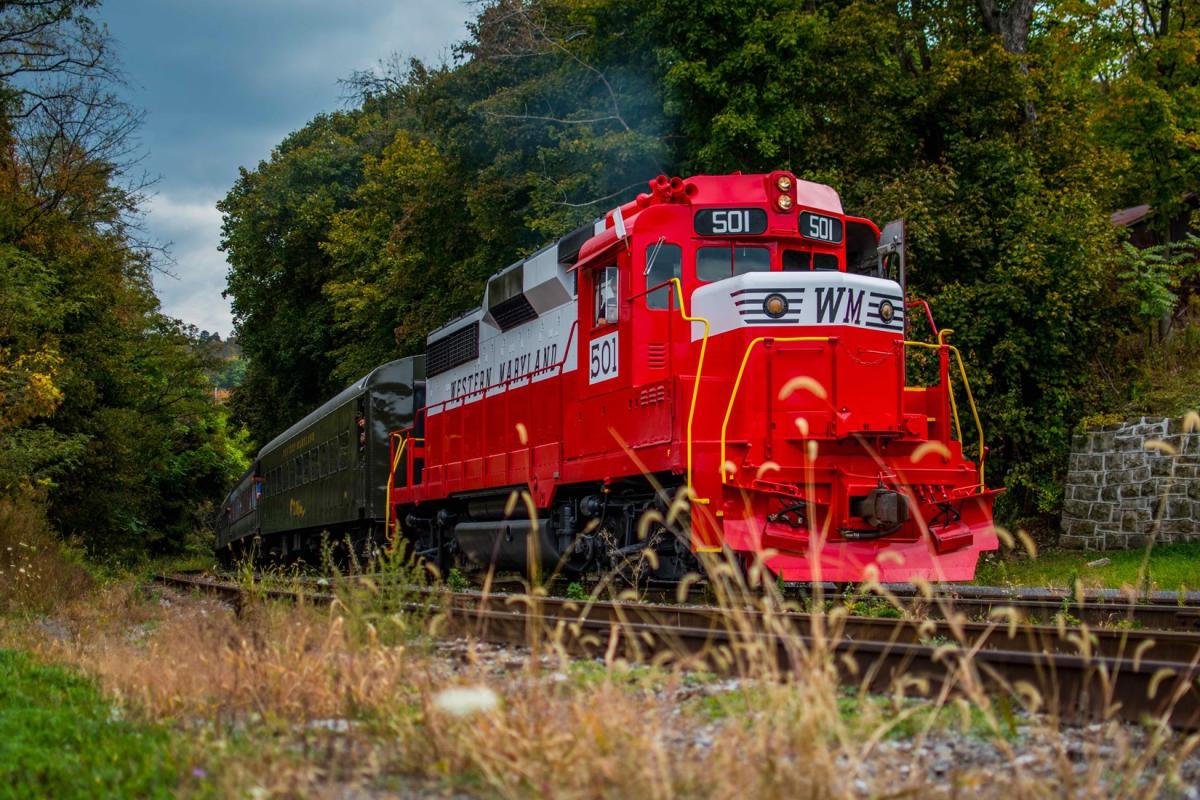 Hop aboard the Western Maryland Scenic Railroad for a heritage train ride that takes you back in time in a three-hour round-trip journey from the Western Maryland Railway Station to the Frostburg Depot Station and back. The railway station sits in the heart of the Canal Place Heritage Park, which in the early 1800s served as a vital hub for transportation where major roads, railroads, and the canal converged as an outfitting point for westward migration. Stay tuned as the Western Maryland Scenic Railroad makes progress to bring the 1309 Steam engine back to the rails. Once approved for excursions, the 1309 steam engine will be the biggest heritage railroad steam engine, east of the Mississippi.
5. Green Ridge State Forest Scenic Overlook Tour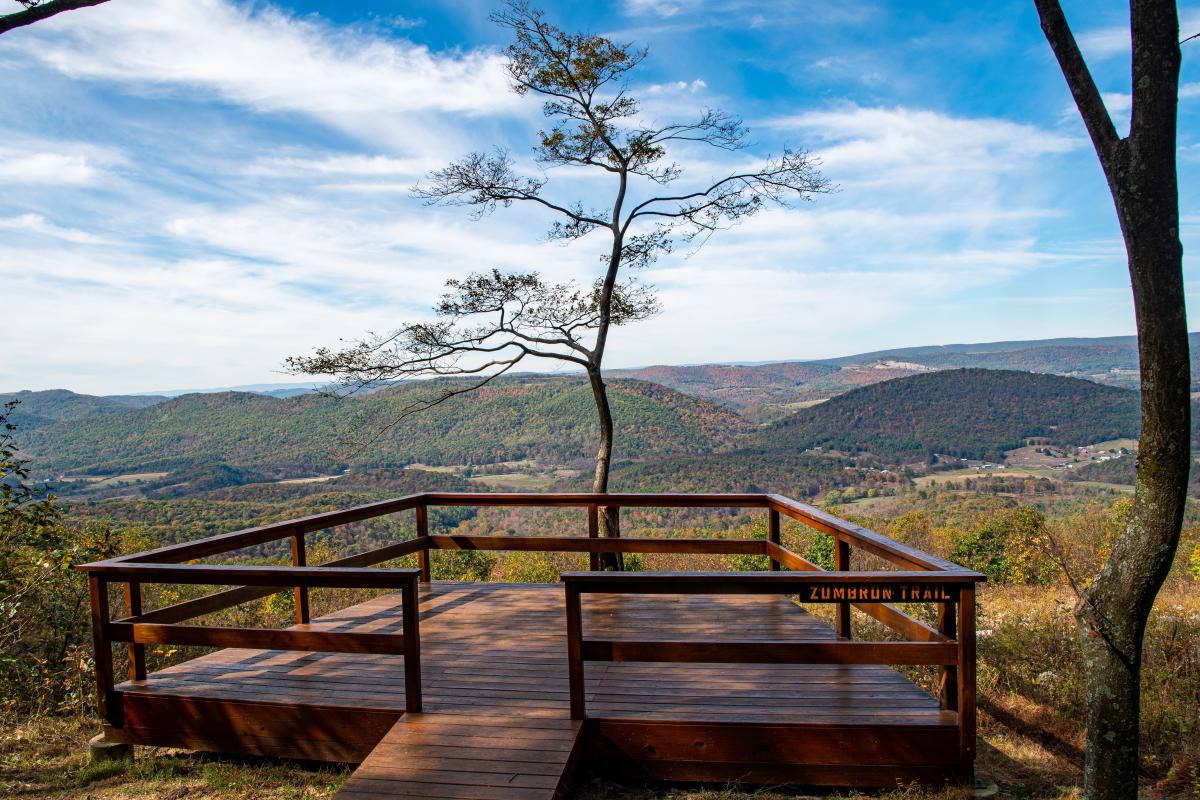 This 44-mile driving tour winds you through the 47,560-acre Green Ridge State Forest, Maryland's largest contiguous state forest, to some of Maryland's most spectacular overlooks. A turn-by-turn guide gives you information about the history, ecology, and cultural heritage of the forest as you traverse on the two-hour, self-guided trail. For added enjoyment, be sure to bring a packed lunch, binoculars, a camera, GPS Units, and field guides. If you are using the Google Maps route below, be sure to download the local maps. Cell service is scarce through the forest.
6. Ice Cream Trail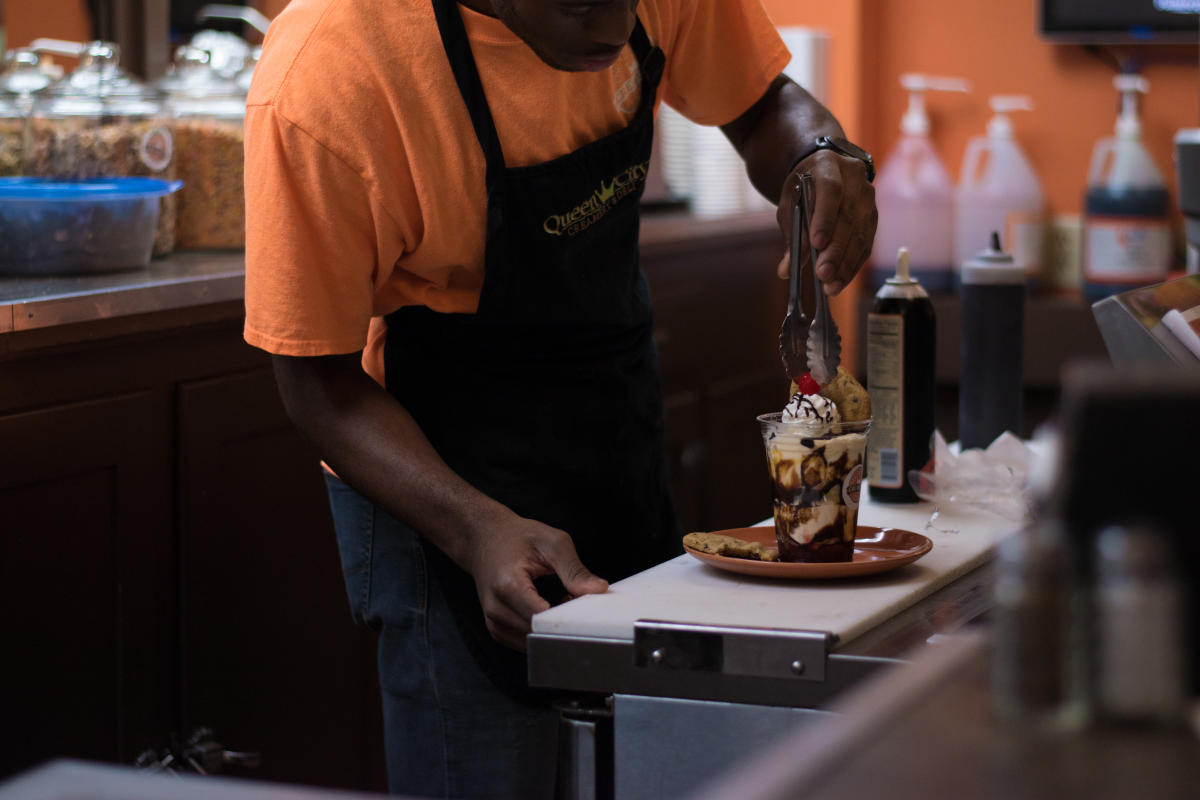 Anything to do with ice cream is an automatic jackpot in our book. Follow along Mountain Maryland's coolest trail, the Allegany County Ice Cream Trail, taking you to our most-notable ice cream stops, featuring homemade custards, adult milkshakes, delicious flavor combinations, generous portions and more. 
7. Our Historic Small Towns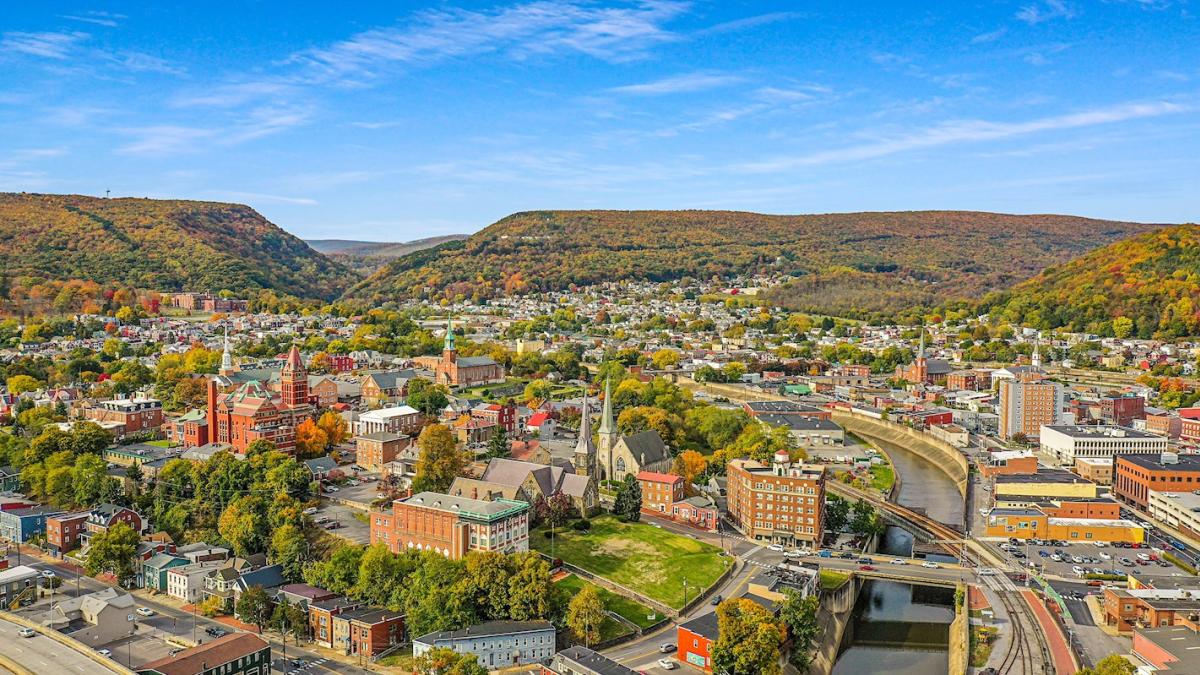 Our charming small towns are the heart of Mountain Maryland, full of unique shops and eateries. Allegany County boasts state-designated Arts and Entertainment and Main Street districts in both Cumberland and Frostburg, plus with their proximity to the C&O Canal Towpath and Great Allegheny Passage, both towns are certified trail towns. As you explore our communities, delight in architectural beauty, small-town charm, and vibrant scenes. While you're out and about, be sure to take the self-guided historic walking tours in Cumberland and Frostburg or set off on the Mountain Maryland Tap and Pour Tour to experience our breweries, wineries, and distilleries within our communities.
8. Water, Water, Everywhere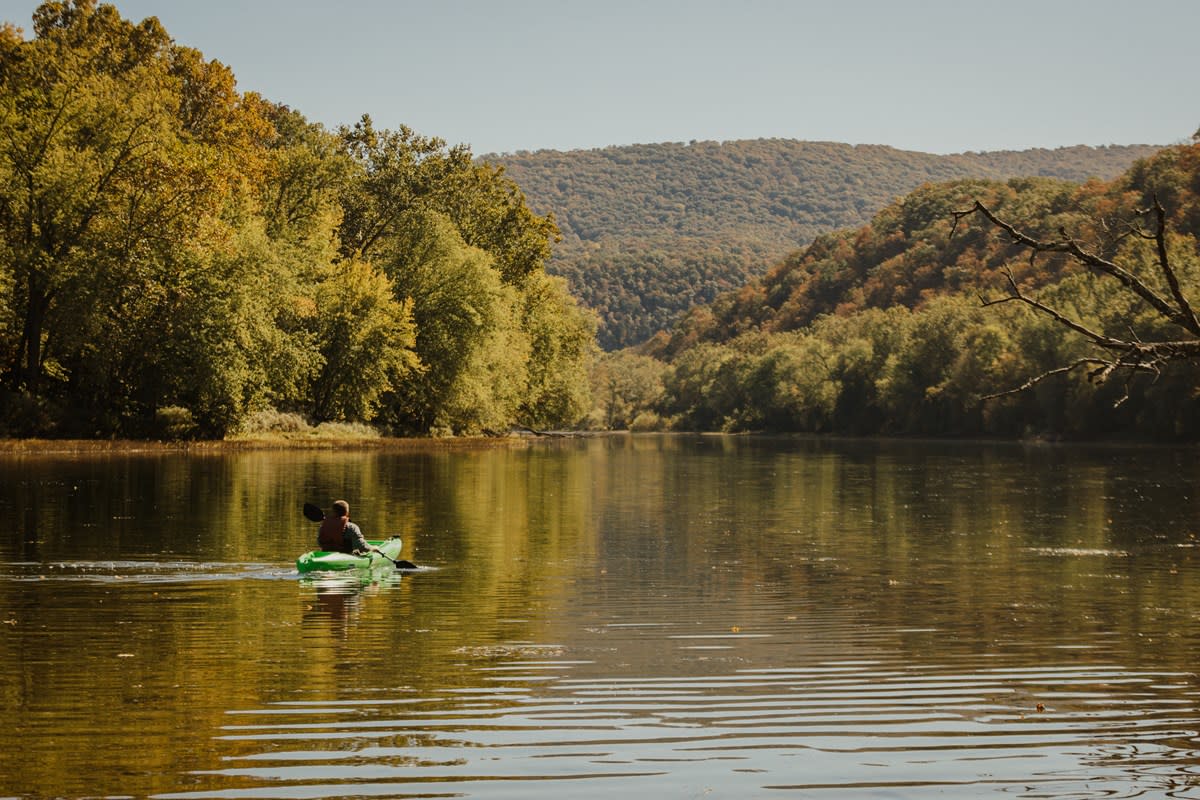 Who says you need to head to the ocean to get your fill of the water? Rivers, lakes, and streams - if you crave water, then welcome to Mountain Maryland. The Potomac River, which winds through Cumberland, Little Orleans, and Green Ridge State Park, and Lake Habeeb at Rocky Gap State Park, are access points for kayaking, canoeing, and float trips, perfect to soak in picturesque views of the mountainside.
9. Home To Delfest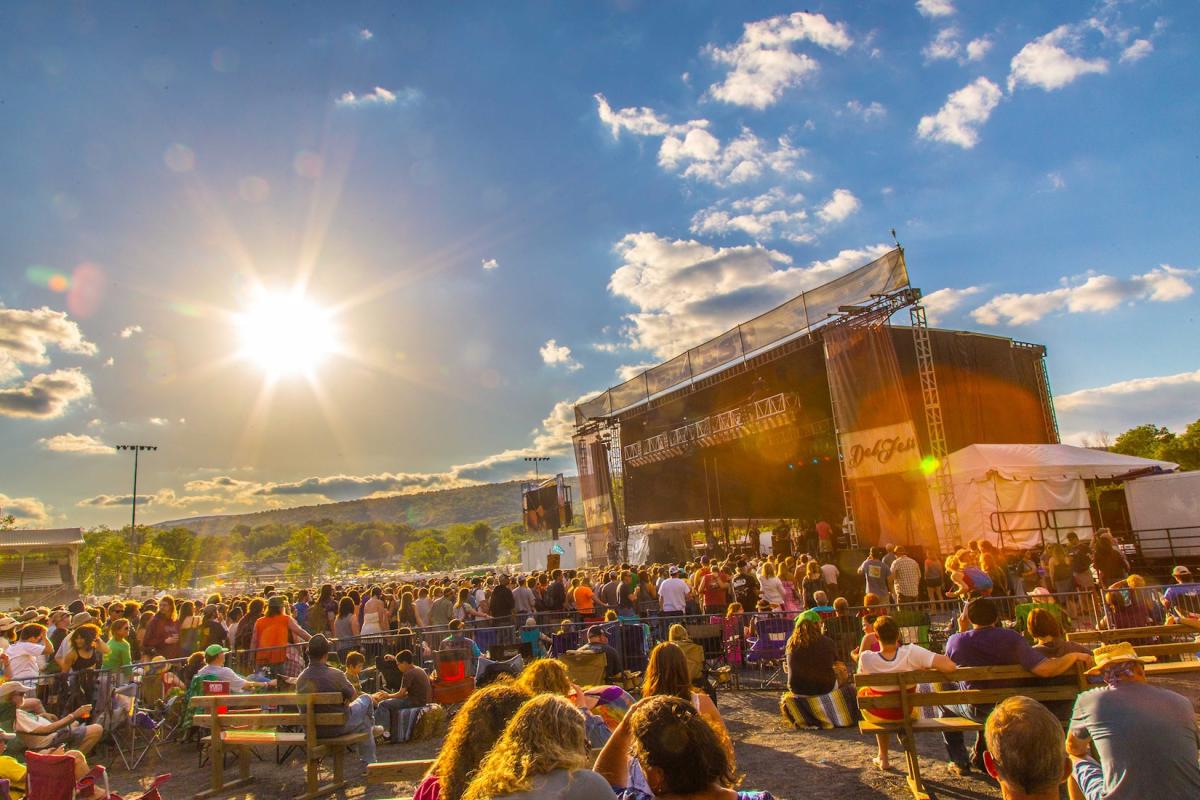 DelFest is one of the nation's premier bluegrass music festivals celebrating the rich legacy of Del McCoury music. Pack the family and all of your camping supplies or grab a room at a partner hotel and enjoy a full weekend of world-class collaborations, special guest sit-ins, and fresh new talent with a down-home feeling all with the scenic backdrop of Knobly Mountain and the Potomac River.
10. Take a Hike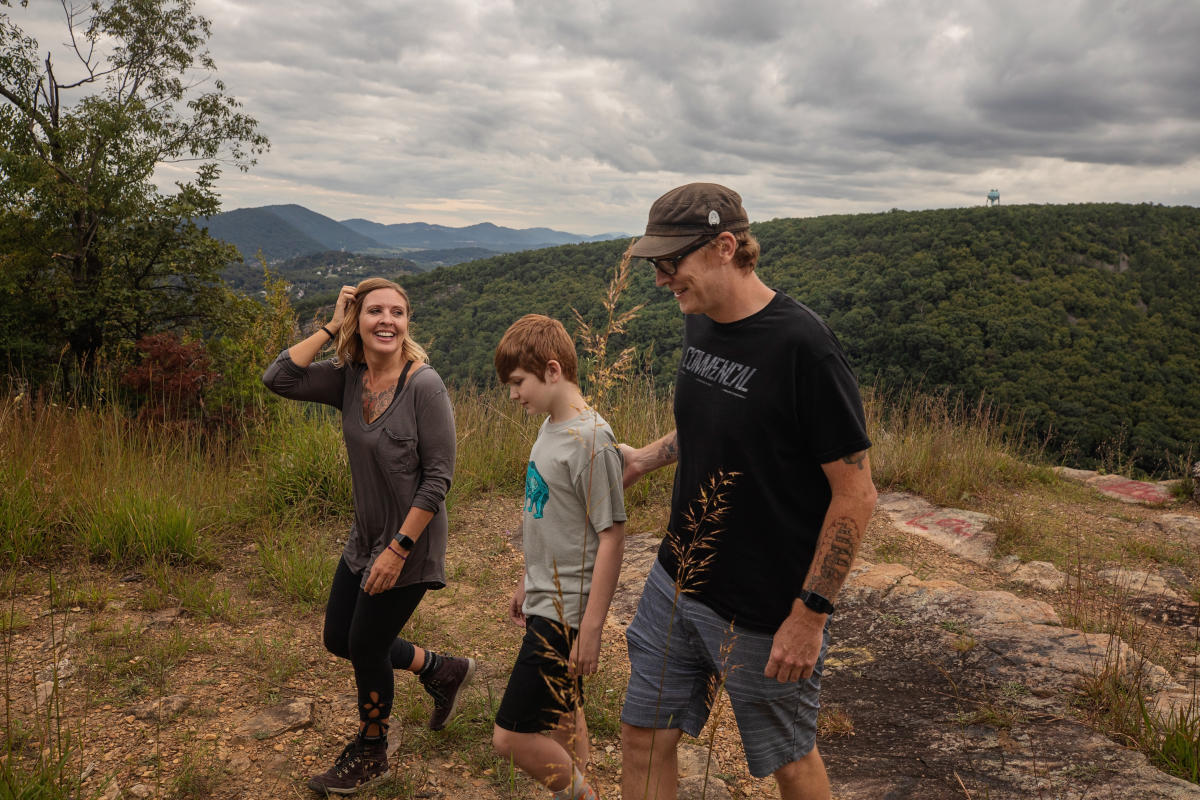 How lucky are we to have 60,000 acres of public land in Mountain Maryland? With one in every four acres being public land, Allegany County is a haven for brilliant hikes through mother nature. Beyond hiking the C&O Canal Towpath or the Great Allegheny Passage, check out Rocky Gap State Park, which offers over 15 miles of hiking trails best suited for all hiking levels and abilities. If you're looking for a bit more of a challenge, head to Green Ridge State Forest, which offers over 50 miles of hiking trails with some marked as easy and many marked as moderate to difficult.