When you shop small... 
A gift from the heart is the sentiment that is often shared when describing the perfect gift. Yet, does one ever take a moment to consider that homemade means it started at the hands of a craftsman or artist? We are fortunate in Allegany County, Maryland, that many area business entrepreneurs and artists have settled down in our mountains to hone in on their crafts. Whether it is a chocolatier, artist, brewmaster, or winemaker, this holiday season we salute our list of made in Allegany County products.
We are proud of our Made in Allegany County partners and hope you consider shopping with them not only during this holiday season but year-round.
 
---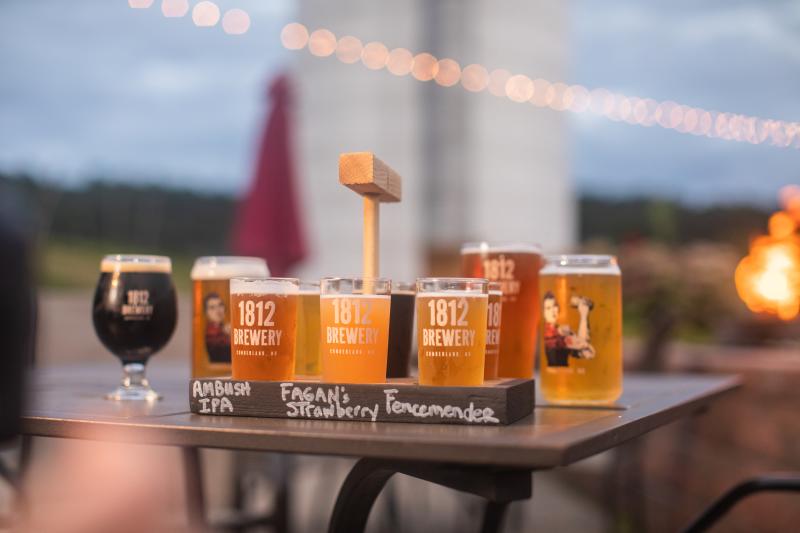 1812 BREWERY

Nestled in the historic Evitts Creek Valley, the mill barn and farmhouse built by John Folck in 1812 have now become Allegany County's first farm brewery, and a place for live music, great brews, and togetherness in Mountain Maryland. Their rotating beer menu is a tasty reminder of the work and art it takes to be a brewmaster. Growlers are available and may just be the best thing sitting under the tree for your beer lover!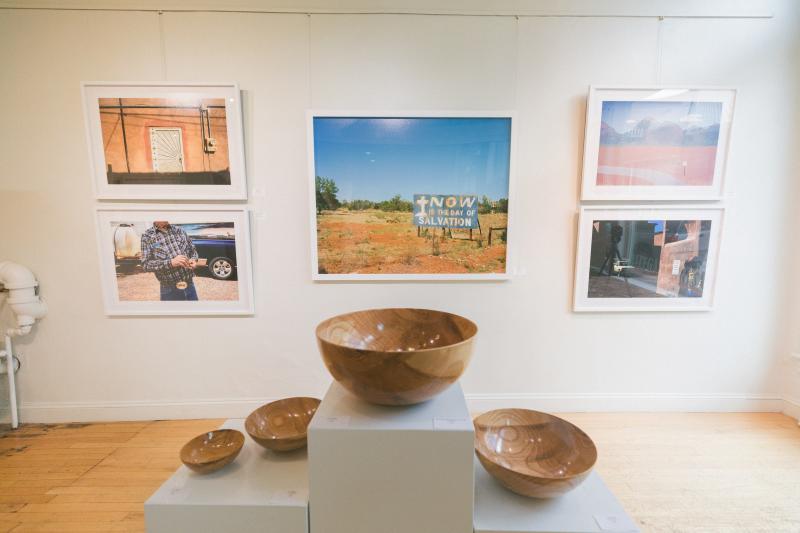 ARTS & GALLERIES
The arts are alive and Allegany County is home to a vibrant arts community. Art galleries, studios, and art exhibits feature local and regional artists of all mediums. One-of-a-kind mosaics, portraits, paintings, wooden furniture, custom framing, and much more are available throughout shops in our downtowns. Plus, each holiday season the Allegany Arts Council features a Holiday Market showcasing many handmade holiday gift ideas under $100, made by our local and regional artists.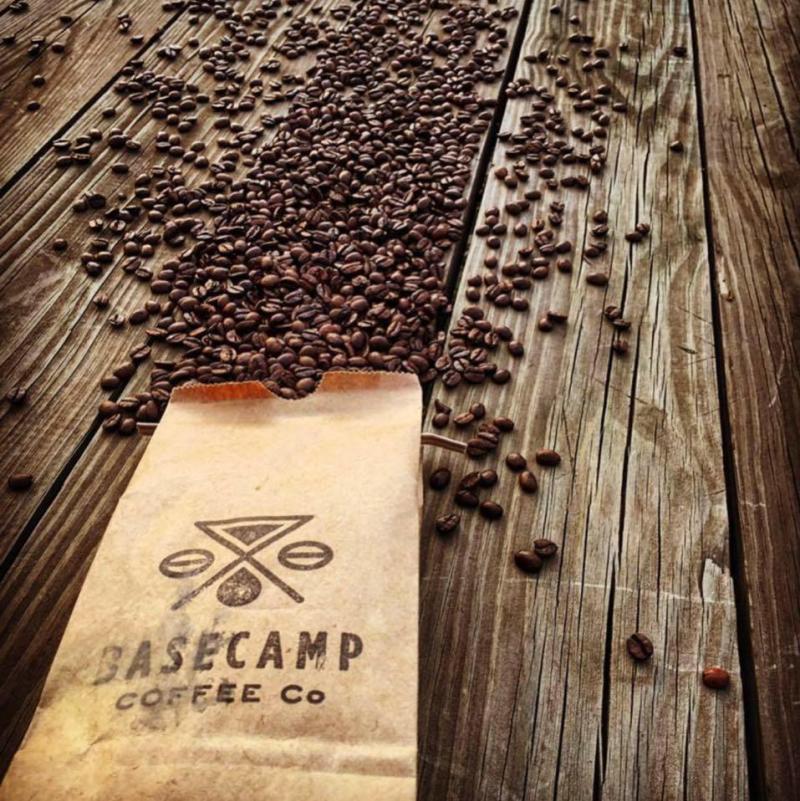 Cumberland, Maryland's, micro-roaster is quickly garnering a name for itself with its smooth flavor and distinct taste. Coffee shops across the region brew and serve from Basecamp, and the coffee company is now expanding with blends available for online orders. If you attended one of our many Farmer's Market you will see company Founder and Owner, Hayden onsite passing out this liquid gold. Basecamp Coffee aims to provide consistent high-quality coffee.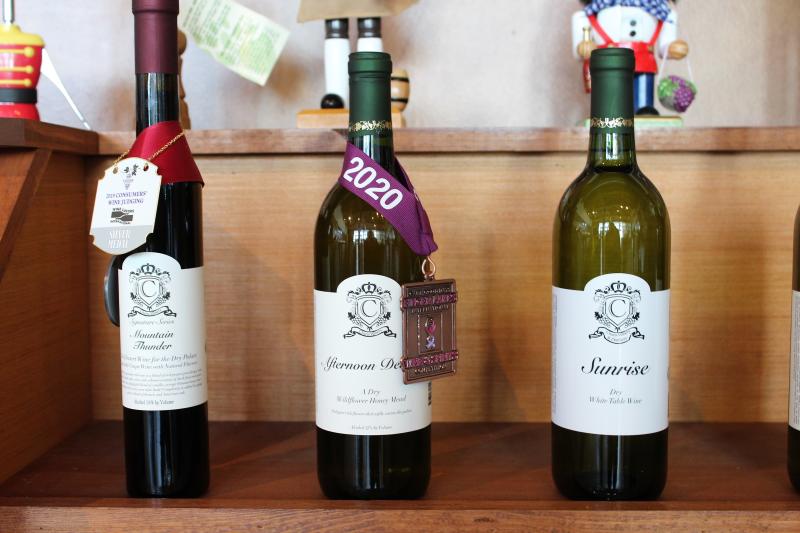 Allegany County's first winery and now distillery. Charis Winery & Distillery is located at the Shops at Canal Place in downtown Cumberland. Locally produced premium wines, as well as semi-sweet and sweet blends, are available to sample and purchase in the tasting room. New this season is the partnership between Charis Winery and Basecamp Coffee Co. to create the Espresso Corretto, a coffee-flavored brandy made by Charis Winery, using Maryland-harvested grapes and locally roasted Costa Rican coffee beans from Basecamp's roastery.  Sample the brandy at Charis's tasting room, or stop into Corner Tavern and Cafe for a full craft cocktail menu dedicated to the Espresso Corretto.

B&B Country Meats, a local butcher and deli serving the area for 100+ years, carries on the tradition of the Engle's family special recipe for all-beef bologna. World-famous for its fresh-ground, all-lean beef and seasoning, this smoked summer sausage is available in regular, hot, or cheesy. For the perfect gift, pair with sharp cheddar cheese and hot mustard.

Once delivered house-to-house by horse-drawn carriage, Caporale's bread has been an iconic Allegany County household favorite food since 1906. Popularly used to sop up home-cooked spaghetti sauce, you can find this bread at the bakery, in grocery stores, and local county restaurants. Try the pepperoni roll, popularized as a convenient and favorite go-to lunch option for coal miners in the West Virginia/Western Maryland/mid-Appalachian region.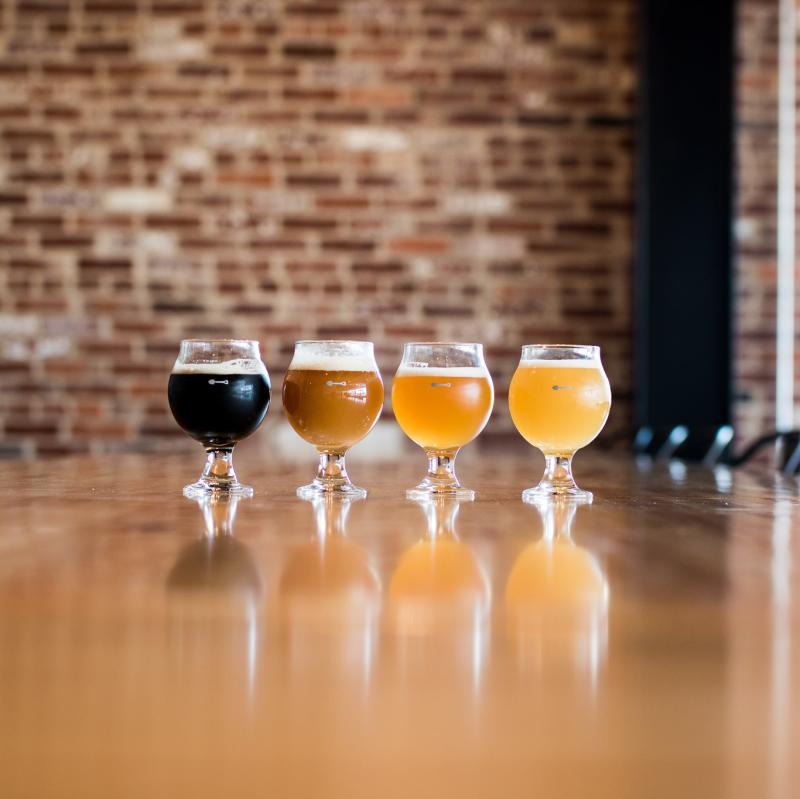 DIG DEEP BREWING CO. 

One of Allegany County's newest brewery, which opened in the Footer Dyeworks building at Canal Place, offers quality craft beers with the commitment to using local ingredients wherever possible. Stop into their taproom, and find your new favorite brew. Grab a growler to go for the perfect holiday gift!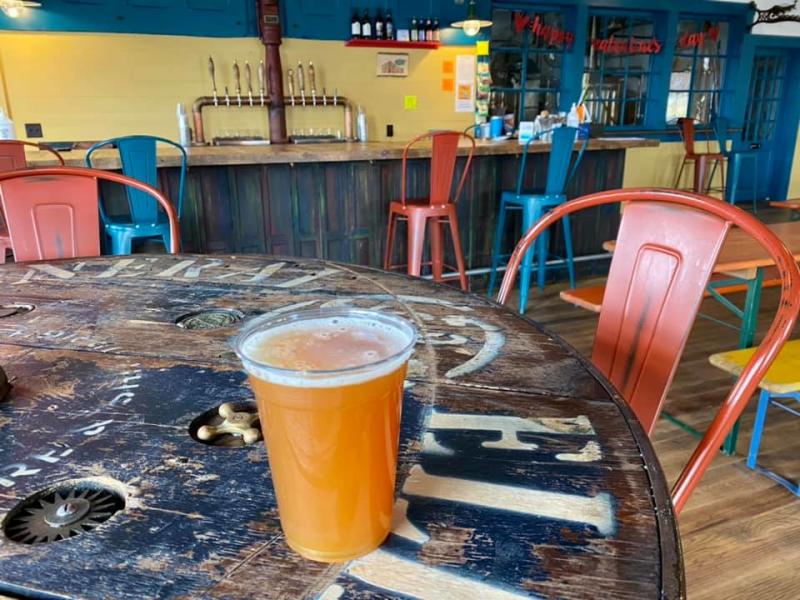 Locust Post Brewery offers a wide variety of beers incorporating flavor elements from the surrounding farmland. Shop their merchandise and take home a Growler of your favorite Locust Post brews.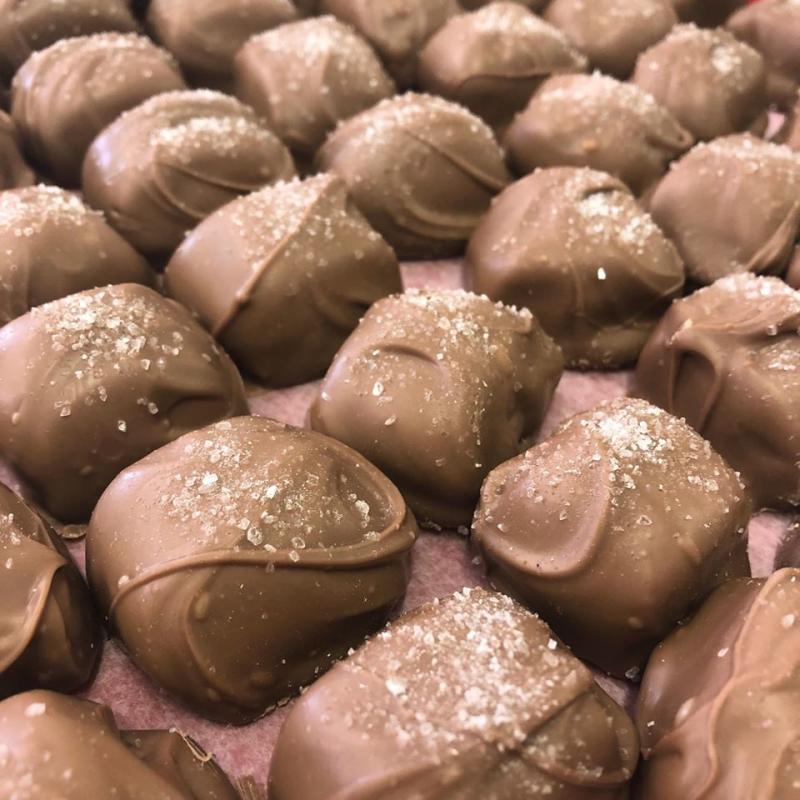 Founded in 1944, this Frostburg, Maryland, based business now is operated by a third-generation chocolatier. Their homemade chocolate recipe has been passed down and sweet favorites like their chocolate covered pretzels, chocolate-dipped apples, and peanut butter squares are what sweet dreams are made of. Even John Travolta has ordered these chocolates.

A brewing and distilling company, located in the historic Hotel Gunter on Frostburg's Main Street, brewing Light Rum, Moonshine, Vodka, Gin, and more!
S&S MAPLE SYRUP

Maryland's largest producer of maple syrup, S&S Maple Camp in Corriganville, MD, has been in business since 1968, operating on a 526-acre farm of Sugar Maple trees that have belonged to the Shinholt family since the 1800's. Not a local? Buy online, or catch S&S Maple Camp seasonally at the DuPont Farmers Market in Washington, DC!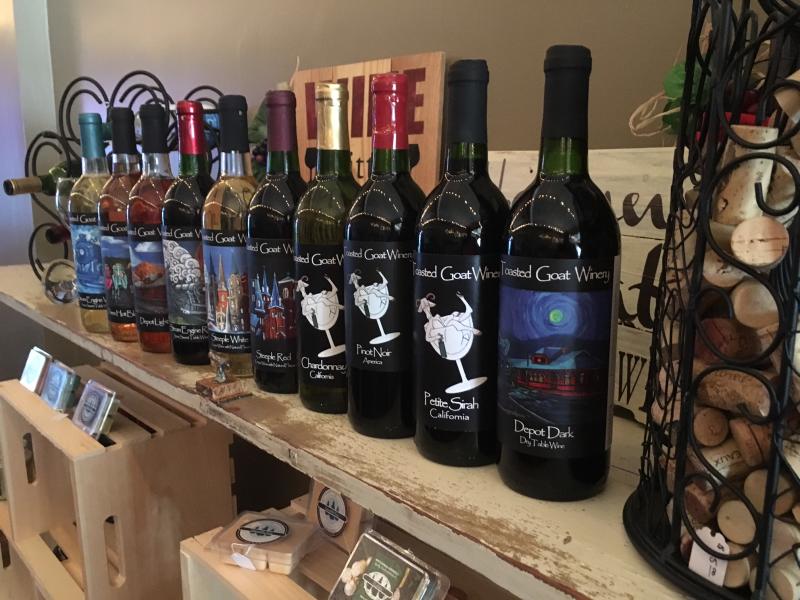 TOASTED GOAT WINERY

Allegany County, Maryland's newest winery, the Toasted Goat, located on historic Main Street in Frostburg, offers a variety of wines. Bottles are named and labeled after many community attractions, which makes giving a bottle feel very authentic and like our Mountain Maryland home.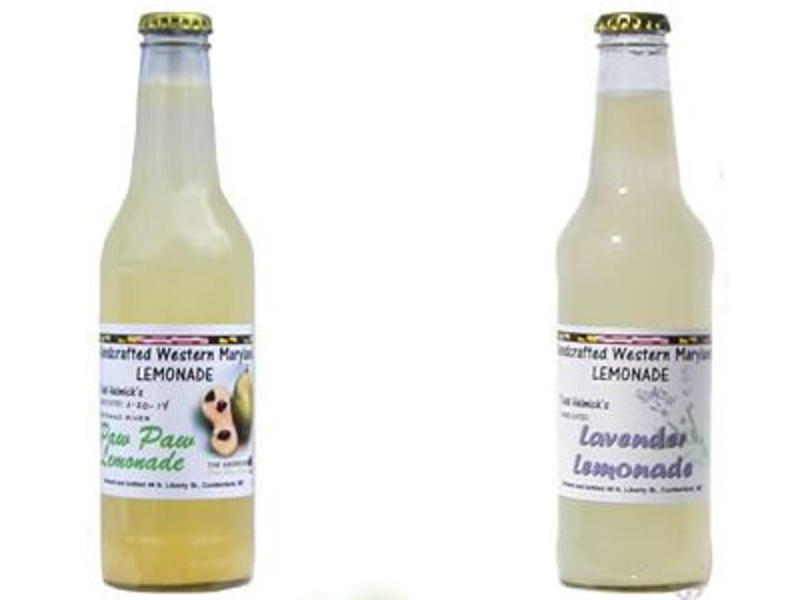 WESTERN MARYLAND LEMONADE

All handcrafted Western Maryland Lemonade is hand-squeezed, bottled, dated, and refrigerated immediately. They also take pride in using fresh local ingredients right from the garden or wild ingredients picked directly from the heart of the Appalachian Mountains. Like the Farmer's Markets and organic eateries that have become so popular where local, sustainable produce is the key, Handcrafted Western Maryland Lemonade thrives on the same concept.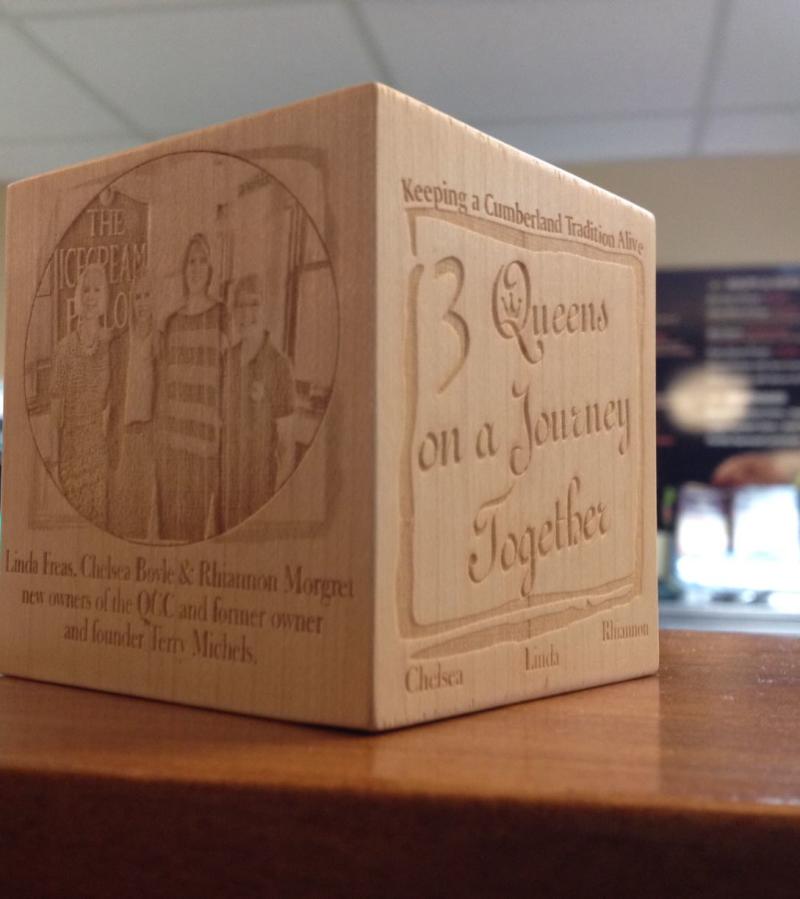 In 2003, local area woodworkers came up with an idea of a specially designed wooden keepsake cube. You can say the idea took off as they have now sold their handmade art to recipients in over 17 countries. Milestone Cube Company is a double whammy made in Allegany County with much of its products made from local wood.
---
MADE IN ALLEGANY COUNTY EVENTS
ART FOR GIVING
Gilchrist Gallery | November 25 - December 18
2022 HOLIDAY MARKET: A FEW OF MY FAVORITE THINGS
Allegany Arts Council | November 25 - December 31
DAVE & TILLY'S ANNUAL HOLIDAY MARKETPLACE
Azad's of Cumberland | December 17
---
Shop small this holiday season and support local businesses and your community.