It's lush, it's green. The mountains call you in to explore the vistas and valleys. The rivers and lakes flow freely to offer a cool retreat from the summer sun. It's finally summer, and there is much to do and see. Be sure to check these items off your bucket list in Allegany County, the Mountain Side of Maryland.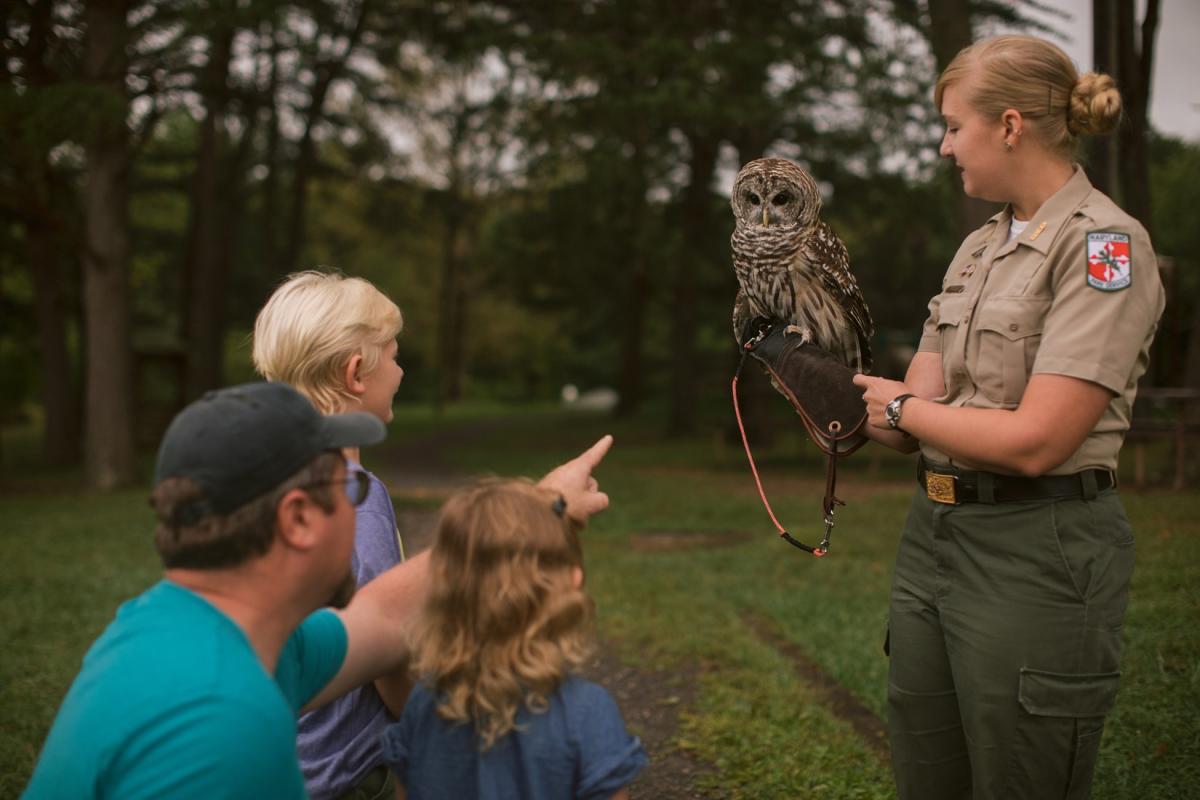 Meet the Birds of Prey at Scales and Tales Aviary at Rocky Gap State Park  
Rocky Gap State Park offers the Scales and Tales educational program using injured, non-releasable birds of prey and reptiles native to Maryland. This one-of-a-kind program allows visitors the opportunity to view wildlife up close and hear the tales of how the animals became part of the program. Modified hours from Memorial Day to Labor Day allow visitors to observe the feeding and training of the birds. Or, for a service charge, visitors may reserve a private Critter Encounter or Aviary Tour.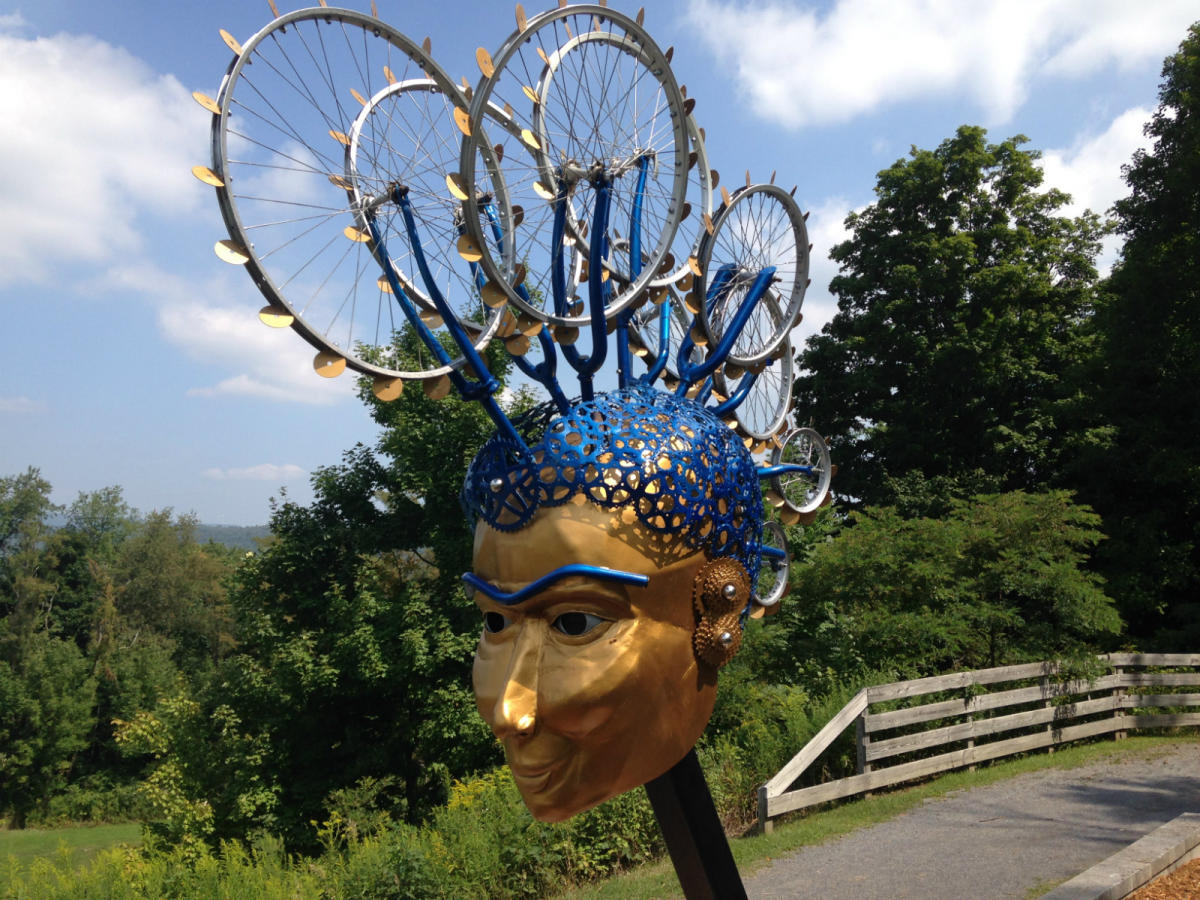 Get Your Selfie With "Climb" and "Glide"
If you're biking the Great Allegheny Passage, catch the switchback at the Frostburg Riley Trailhead to get your selfie with "Climb" and "Glide," the two wind sculptures along the switchback to the mountain city of Frostburg.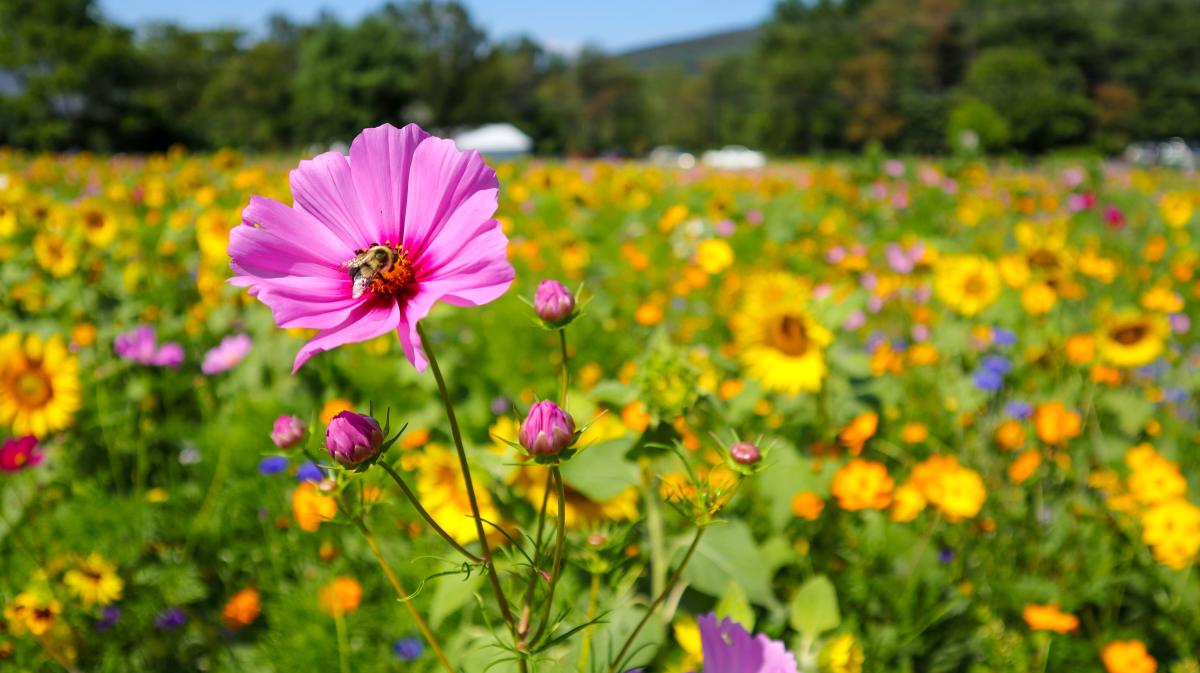 Stop and Smell the Wild Flowers!
Just as fall is a colorful time in the mountains, so too is summertime, with the full spectrum of color of the native wildflowers. A hike on any of the trails throughout the county will provide you with a variety. Be sure to bring along a wildflower guide book.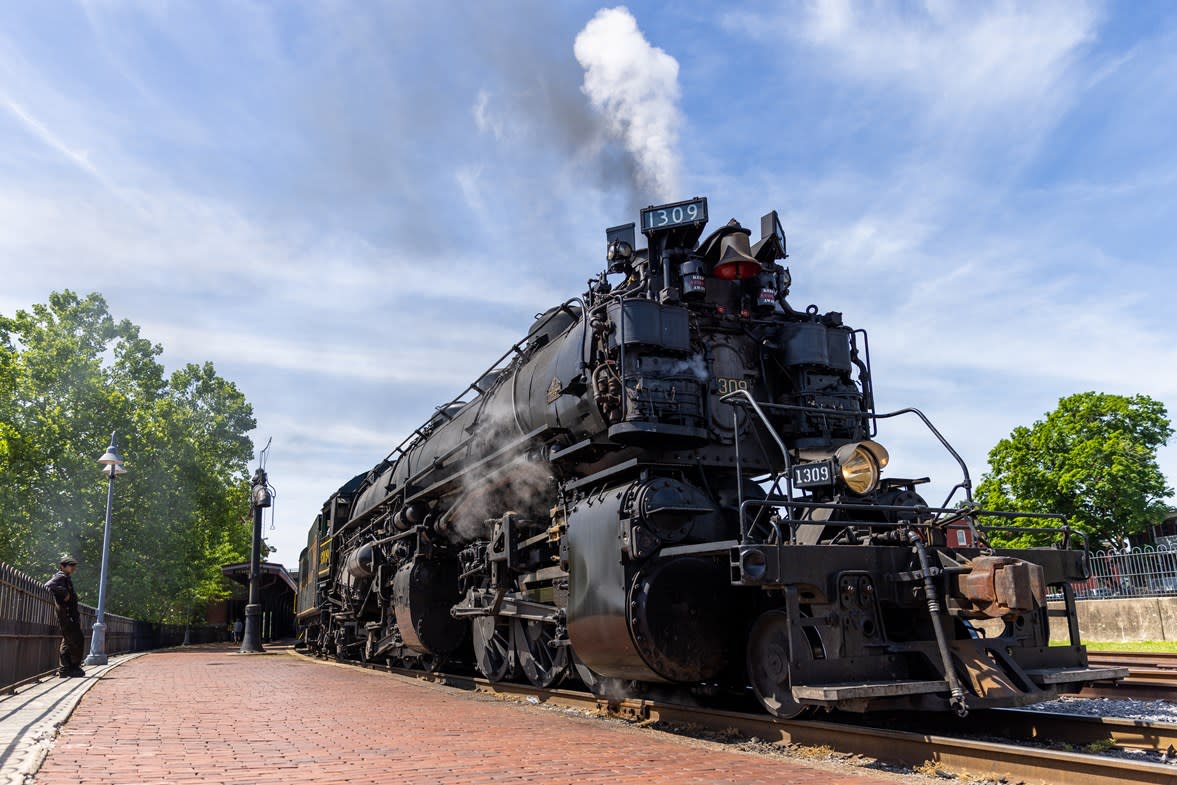 Hop Aboard the Western Maryland Scenic Railroad
Take a relaxing train ride through Allegany County to the historic city of Frostburg while aboard restored vintage passenger cars, powered by historic diesel-electric locomotives or the 1309 steam engine, the largest operating steam engine of its kind in the world. This three-hour roundtrip excursion departs from the Western Maryland Railway Station at Cumberland's Canal Place and winds you through The Narrows and the Allegheny Mountain range to Frostburg's Depot Station. Stroll through Frostburg's Main Street district and grab a bite to eat at a local restaurant during your 90-minute layover before departing back to the Cumberland station.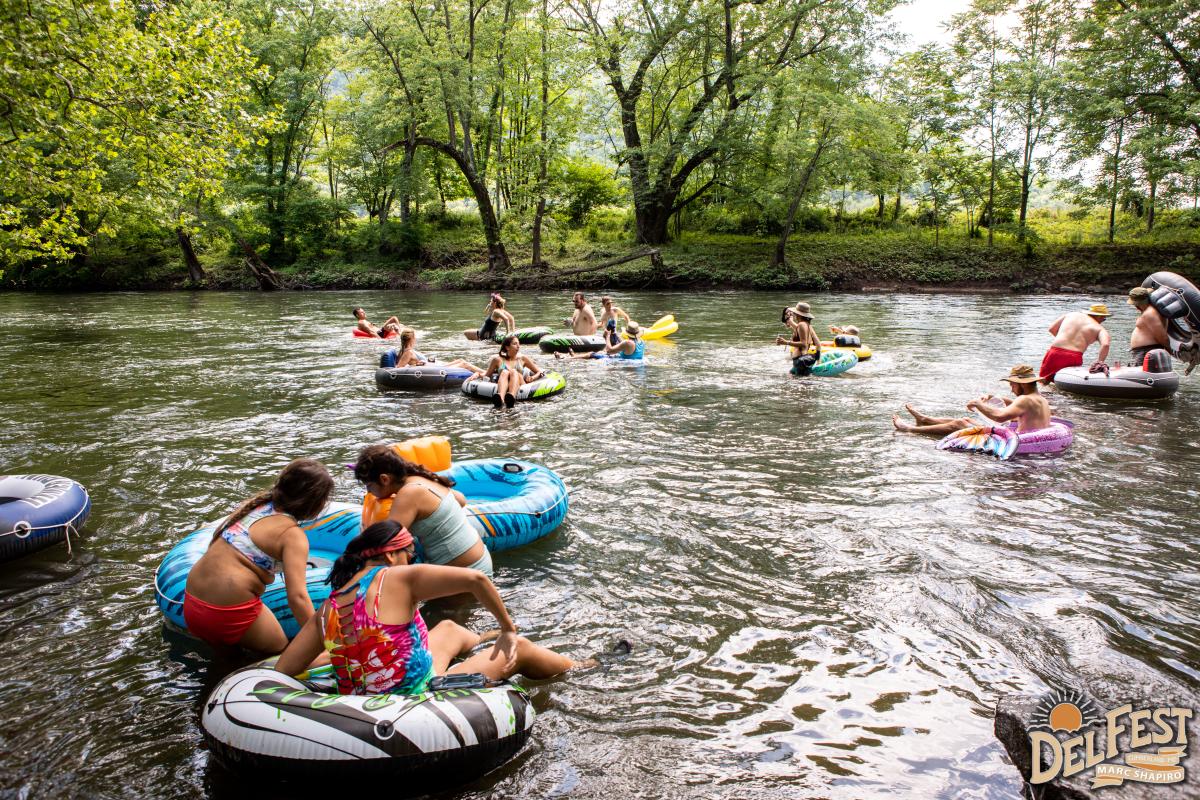 Float the Potomac!
By canoe, kayak, or inner tube, a local favorite pastime is to gather the crew and hit the Potomac for a float trip to ease the summer heat! Don't forget your fishing pole. There are great spots for trout along the way!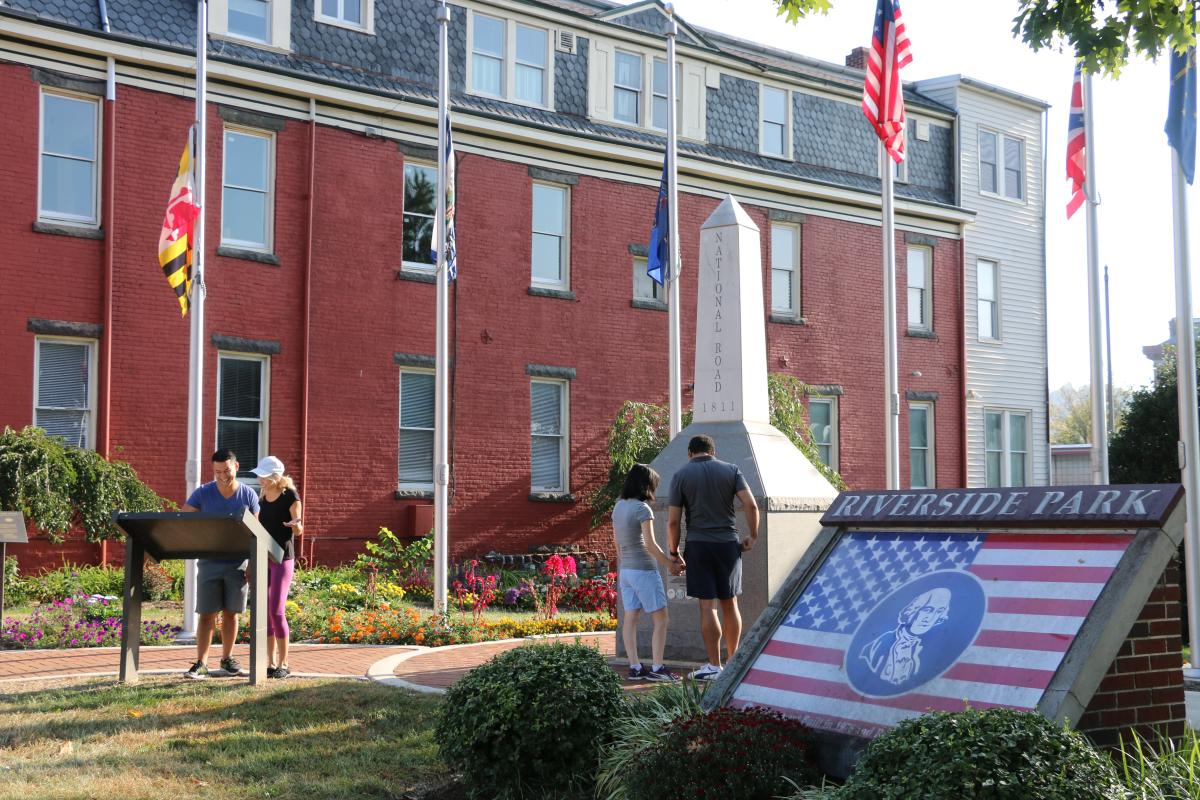 Stop by George Washington's Cabin and the National Road Monument!
If you're by Canal Place on your trip through Cumberland, be sure to take the bridge across to Riverside Park to see George Washington's headquarters, used during his service in the French and Indian War and again, later, when he stopped here to gather troops to put down the Whiskey Rebellion. Adjacent is the National Road Monument, honoring mile marker "0" of the country's first federally funded highway.