Get Back To Mountain Maryland
When you feel that the time is right, and when you are ready to safely travel again, look to us, Mountain Maryland. Our arms are open, ready to welcome you to the mountains like a long lost friend. Get Back to the mountainside. Get Back to Mountain Maryland.
Message From Allegany County Tourism
We are excited to welcome you back to Allegany County, the Mountain Side of Maryland. Whether you are visiting us soon or are planning for future travels in our mountains, it is our priority to keep our visitors and community safe. Please take a moment to review the information we are providing below. Also, travelers are encouraged to always exercise healthy travel habits and to follow guidance issued by official sources of public health information.
 
TRAVEL RESPONSIBLY:
As you prepare for your trip, please be aware of the current restrictions in place to help keep you and others safe: 
In alignment with CDC guidance, face coverings will still be required on public transportation, and in schools, child care and health care settings.
The Maryland Department of Health has issued a public health advisory strongly recommending that all non-vaccinated individuals over the age of 2 years continue to wear face coverings in all indoor settings and in outdoor settings where physical distancing cannot be maintained.
Private businesses and workplaces are free to put in place their own policies or guidance. Local jurisdictions are free to use their own emergency powers on these matters.

MOUNTAIN MARYLAND PLEDGE TO PREVENT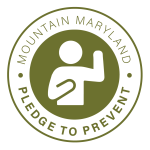 Our pledge is a shared commitment that we care about the health and wellbeing of our employees, visitors, and the community, and together, will take precautions to help prevent the spread of COVID-19. By following the guidelines recommended by the CDC, we can do our part to stay safe and keep our doors open. Please do your part too. 
The Pledge: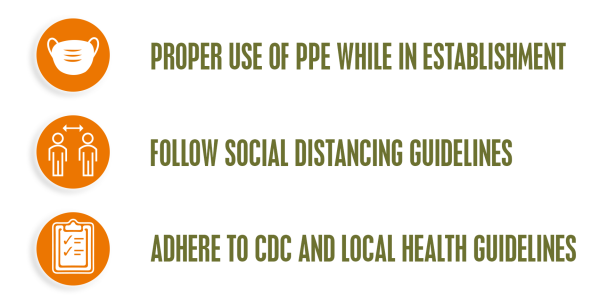 Support Local
Many Mountain Maryland businesses and restaurants are fully reopen, but we ask for your patience and understanding. Locally-owned restaurants are working hard to hire more staff, which may cause slightly longer delays. During your visit, we ask you to practice patience. Take a moment to enjoy a slower pace, breath in the mountain air, and take in the sights. Reservations are strongly encouraged at many restaurants; please be sure to call ahead to receive the most up-to-date information. We are so glad to welcome you back!
Wide Open Spaces
Some of Mountain Maryland's greatest assets are open space and the great outdoors. With over 60,000 acres of public land, world-class trails, and access to the Potomac River, you can rest assured that Mountain Maryland is a safe place to enjoy outdoor recreation. Whether it's through fishing, paddling, hiking, or biking, you will surely find your favorite way to connect with nature.
Traveler Resources:
Disclaimer: The information contained herein is provided for informational purposes only and should not be construed as expert professional advice on any subject matter. You should not act or refrain from acting on the basis of any content included in this site without seeking legal or other professional advice from the appropriate resource(s).